ACEH TRADITION / TRADISI ACEH ( BILINGUAL)
THIS IS FROM ME FOR YOU
INI DARI SAYA UNTUK ANDA
GREETINGS ENGLIS INDONESIA
SALAM PEMBUKA ENGLIS INDONESIA
Friendship greetings from Aceh, the spirit continues unyielding ...
Salam persahabatan dari Aceh, semangat terus pantang menyerah ...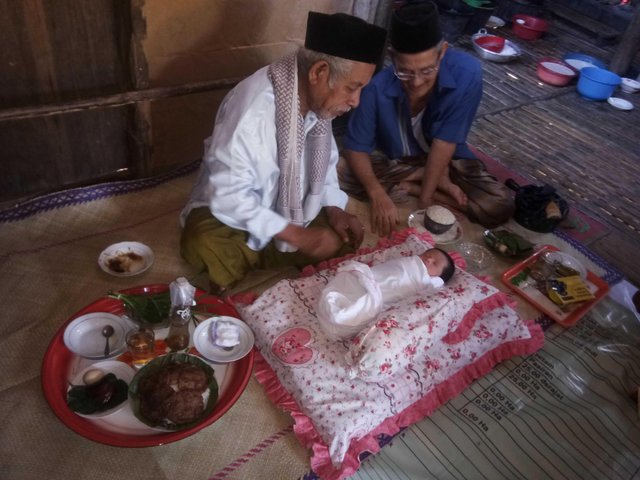 Assalamu'alaikum warahmatullahi wabarakatuh
Steemit's friend I love all tonight I will share about the Aceh tradition.
It is customary for us aceh people when they are born as a baby boy or girl after 7 days old, there will be a little event which is called Aceh language, "Peucicap". Peucicap is one of the Acehnese customs inherited by our people from generation to generation from ancient times to the present.
Thus at this time all Aceh people always remember and do this because it is considered important to do this event here is also done some activities from tasting baby food that is delicious to giving baby names that are done by religious leaders who have been given at local area.
This custom or tradition is often done by the people of Aceh when the baby is 7 days old to be named a baby and after all is finished then the baby is shaved his hair.
Assalamu'alaikum warahmatullahi wabarakatuh
Sahabat steemit yang saya cintai semua malam ini saya akan berbagi tentang tradisi aceh.
Sudah merupakan kebiasaan bagi kita orang aceh ketika kelahiran se orang bayi laki-laki atau pun perempuan setelah berumur 7 hari akan diadakan sedikit acara yang namai dengan bahasa aceh yaitu " Peucicap " peucicap ini merupakan salah satu adat aceh yang di wariskan oleh indatu kita turun temurun dari zaman dulu hingga sekarang.
Dengan demikian saat ini semua orang aceh selalu mengenang dan melakukan hal ini karena sudah di anggap penting untuk melakukan acara ini di sini juga di lakukan beberpa kegiatan dari mencicipi bayi makanan yang lezat hingga memberikan nama bayi yang di lakukan oleh pemuka agama yang sudah di tuakan di daerah setempat.
Adat atau tradisi ini sering di lakukan oleh masyarakat aceh ketika bayinya sudah berusia 7 hari untuk di beri nama bayi dan setelah semua selesai kemudian bayi di cukur rambutnya.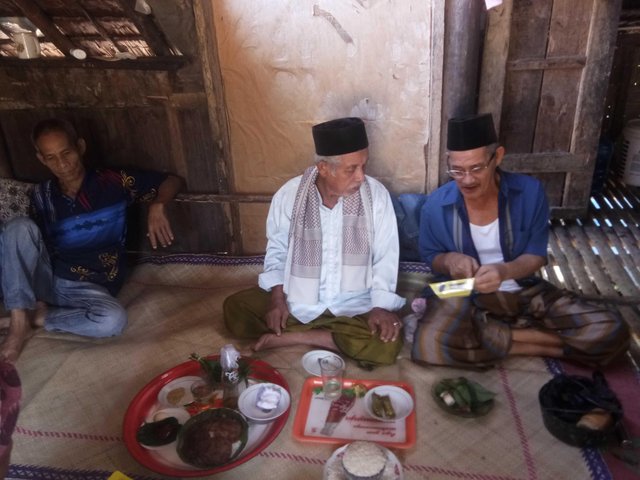 Here we can see there are two religious leaders who are looking at materials and completeness to do the "peucicap" event that will be done later.
The materials that will be used as follows:
date fruit
Natural bee honey
Free-range chicken eggs
Chicken liver
Coins
Cotton
Rice
Sticky rice
Tumpoe Cake
Grass and leaves that are commonly used for events like the usual show of flour or peusijuek.
Disini bisa kita lihat ada dua orang tokoh agama yang sedang melihat bahan-bahan dan kelengkapan untuk di lakukan acara "peucicap" yang akan di lakukan nantinya.
Adapun bahan-bahan yang akan di siaokan sebagai berikut:
Buah kurma
Madu lebah alami
Telur ayam kampung
Hati ayam kampung
Uang logam
Kapas
Beras
Nasi pulut
Kue Tumpoe
Rumput dan daun yang sudah biasa di gunakan untuk acara seperti biasanya acara tepung tawar atau peusijuek.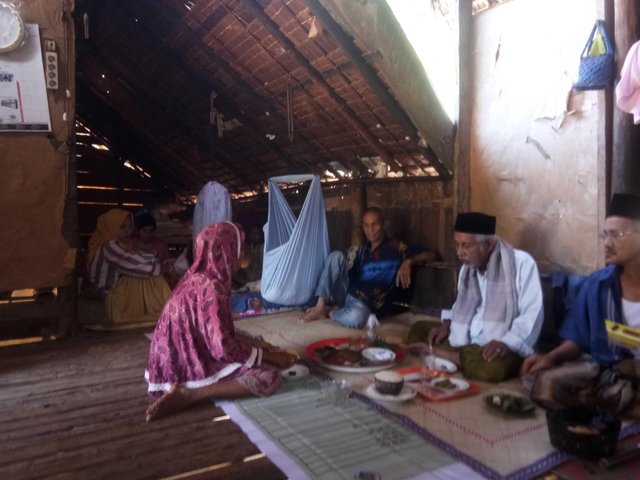 After all the material available in front of this religious leader, the baby is brought in front of him for "peucicap" as we see here in the photo above.
I always want to share things like because I consider it necessary and useful for many people to introduce our tradition to the outside world.
Here, too, I hope that all your friends everywhere, especially for those who are in Aceh, will always remember positive things like this so that they are always awake to be forwarded to our children and grandchildren in the future.
The conclusion is that our customs or traditions should not be lost on the surface of the earth at any time.
Setelah semua bahan tersedia di hadapan pemuka agama ini baru kemudian bayi di datangkan ke hadapannya untuk di "peucicap" seperti yang kita lihat disini dalam foto yang ter atas ini.
Saya selalu ingin berbagi tentang hal yang seperti karena saya anggap perlu dan bermamfaat untuk banyak orang sekalian memperkenalkan tradisi kami ke dunia luar.
Disini juga saya berharap agar semua sahabat steemian di mana pun anda berada khususnya untuk yang berda di aceh agar selalu mengngingat hal-hal yang positif seperti ini supaya selalu terjaga untuk dapat di teruskan ke anak cucu kita semua di kemudian hari.
Kesimpulannya agar adat atau tradisi kita jangan hilang di oermukaan bumi sampai kapan saja.
---
**Thank you for visiting my blog**
---
---
**Terima kasih telah mengunjungi blog saya**
---