Papaya Fruit And Its Benefits For Health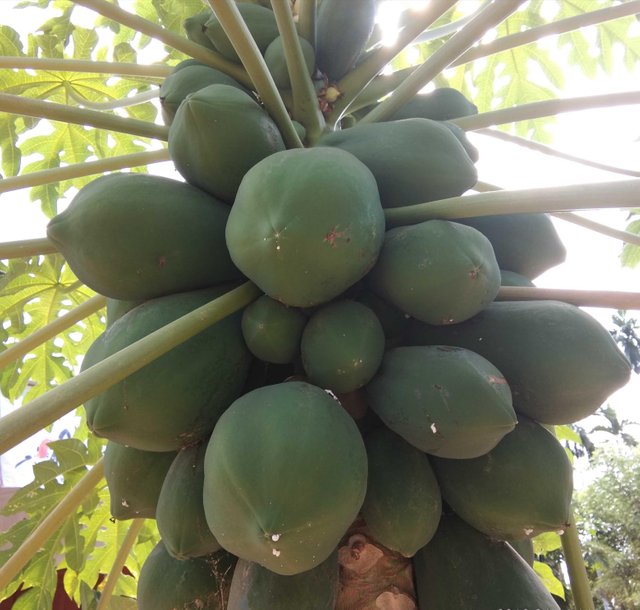 Dari nisam antara,Aceh bagian barat Republik indonesia,disini saya harap anda semua sehat dan selalu semangat dalam beraktivitas di manapun dan apapun.
*From nisam between, Aceh western part of the Republic of Indonesia, here I hope you are all healthy and always in the spirit of activity wherever and whatever.*

Pada sore hari setelah semua kegiatan saya selesai lalu saya mandi dan keluar untuk mencium udara segar bersama handphone kesayangan saya yang selalu menemani saya kemanapun saya pergi.
*In the afternoon after all my activities are done then I bathe and come out to smell the fresh air with my favorite mobile that always accompany me wherever I go.*

Saya sangat suka memotret apa saja yang bermanfaat dan mengoleksinya di handphone saya,dan saya berfikir untuk membagikannya kepada anda semua apa yang bermanfaat bagi kesehatan tubuh.
*I really like to shoot anything useful and collect it on my phone, and I think to share it with you all what is beneficial to the health of the body.*

Pada kesempatan ini saya ingin membagikan sebuah postingan yang sangat sederhana,menurut saya itu bermanfaat untuk saya bagikan kepada kawan semua.
*On this occasion I want to share a post a very simple, I think it is useful for me share to friends all.*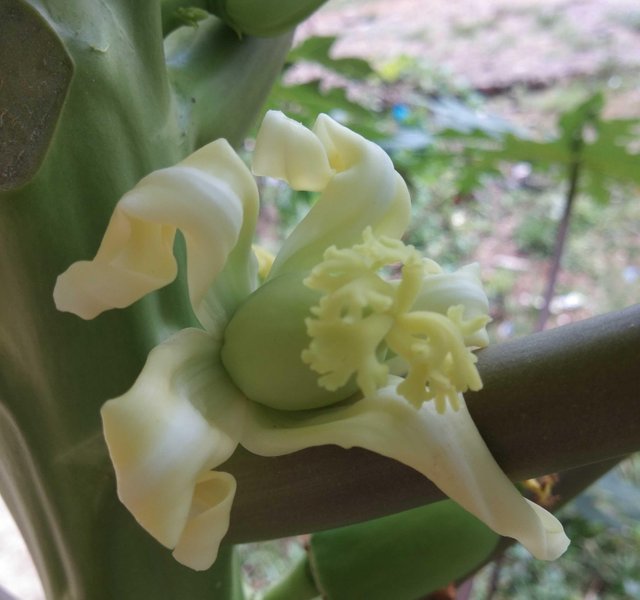 Ini adalah bunga dari buah pepaya,bunganya juga terlihat sangat indah dengan warnanya yang putih.
This is a flower of papaya fruit, the flowers also look very beautiful with a white color.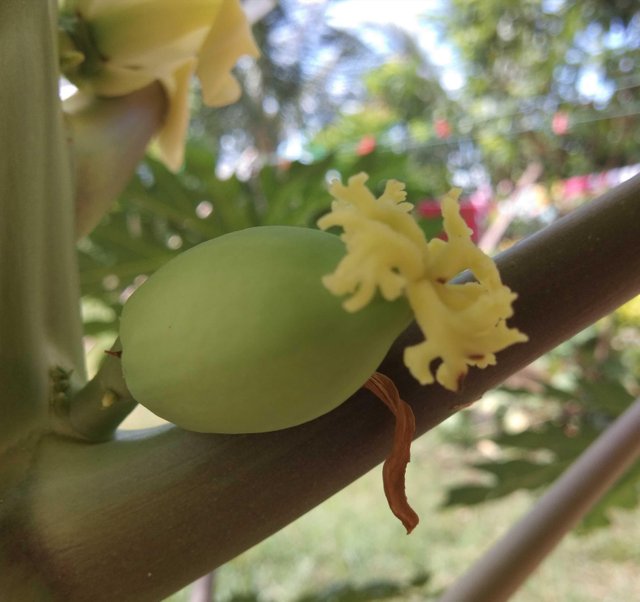 Ini juga masih tergolong dalam bunga yang hampir menjadi buah,karena proses bunga untuk menjadi buah bisa memakan waktu beberapa hari.
This is also still classified as a flower that is almost a fruit, because the process of flowers to be fruit can take several days.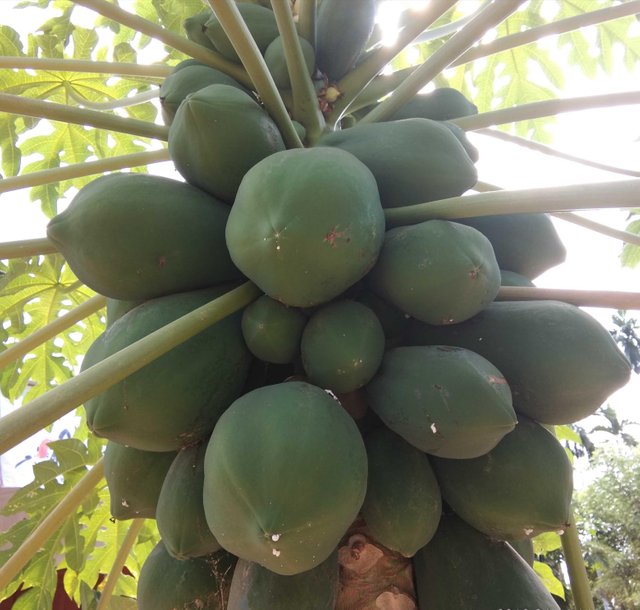 Dan ini adah buah pepaya yang sudah menjadi buah,tapi buah pepaya ini masih sangat muda dan masih sangat panjang masa prosesnya untuk menjadi buah pepaya yang masak dan bisa untuk dikonsumsi.
And this is a papaya fruit that has become fruit, but the fruit is still very young papaya and is still very long process to be a fruit that is ripe papaya and can be consumed.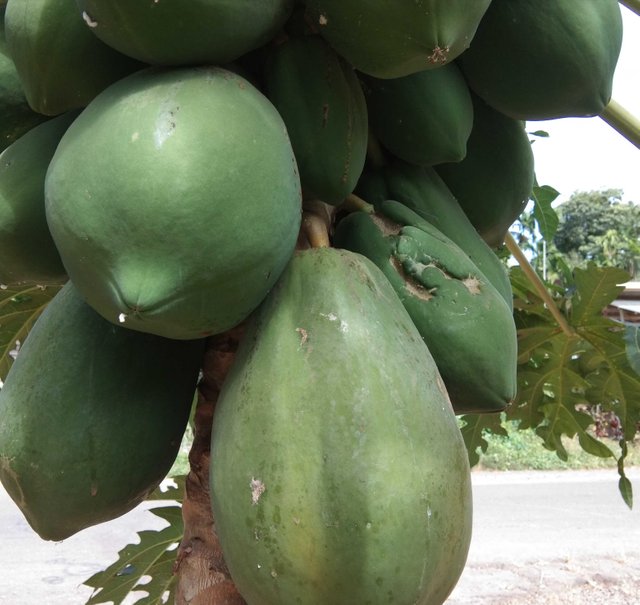 Dan ini adalah buah pepaya yang sudah masak dan sudah bisa untuk di konsumsi.
Buah pepaya sangatlah banyak memiliki manfaat untuk kesehatan,selain buah pepaya ini sangat bagus untuk menjaga Pencernaan juga buah pepaya ini sangat bagus untuk perawatan kulitbadan,supaya kulit anda terjaga kesehatannya.
Juga buah pepaya ini bisa di gunakan untuk masker wajah,untuk terlihat wajah lebih cantik,mencegah dan mengurangi jerawat di buka.
Pepaya juga sangat banyak di gunakan untuk alat2 kosmetik lainnya.
And this is a ripe papaya fruit and can be used for consumption.
Papaya fruit is very much have health benefits, besides papaya fruit is very good for maintaining digestion is also very good papaya fruit for skin care body, so that your skin is maintained health.
Also papaya fruit can be used for face mask, to look more beautiful face, prevent and reduce acne in open.
Papaya is also very much in use for other cosmetic tools.


Jagalah kesehatan anda sendiri karena orang lain tidak sanggup menjag kesehatan anda,jadi seringlah mengonsumsi buah buahan yang bermanfaat untuk kesehatan anda.
Keep your own health for other people can not menjag your health, so often consume fruits useful for your health.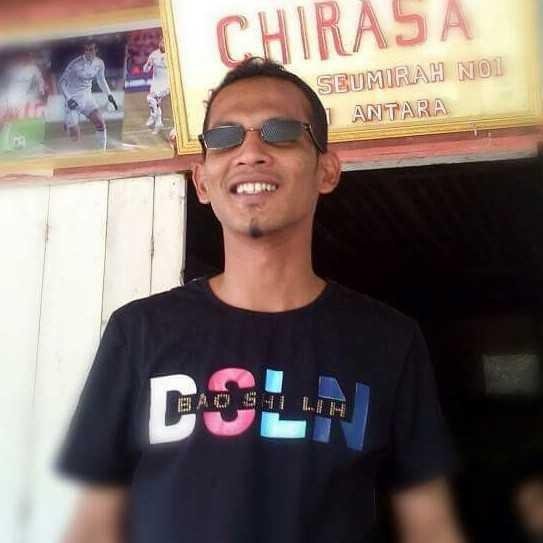 Name_ @arrahman90
Hanya sekian yang dapat saya bagikan kepada anda semua,apabila ada kesalahan dan kesilapan dimaklumi,teguran dan masukan dari anda menjadi pelajan bagi saya. Dari
@arrahman90
Only so much can I share with you all, if there are mistakes and mistakes to be understood, your admonitions and inputs will be an expression for me.
From @arrahman90