Jobs and Regulations Compulsory to Obey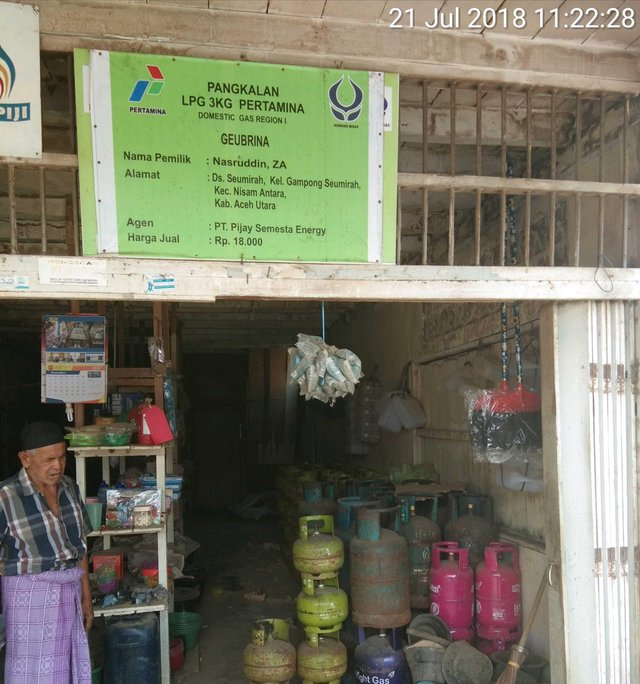 Dari nisam antara,aceh utara,Aceh Republik indonesia,saya harap anda semua dalam keadaan sehat selalu dan selalu bersemangat dalam menjalankan aktivitas di manapun dan apapun kegiatan anda.
*From nisam between, aceh north, Aceh Republik indonesia, I hope you all in good health always and always eager in carrying out activity wherever and whatever your activity.*

Setelah semua kegiatan dan aktivitas saya hari saya keluar untuk menikmati udara bebas sesudah seharian bekerja,membebaskan pikiran yang sudah menumpuk untuk sesaat karena besok hari pekerjaan dan kegiatan yang sama akan di mulai lagi seperti hari ini dan seterusnya.
*After all my activities and activities of my day out to enjoy the free air after a day's work, freeing up minds that have accumulated for a while because tomorrow's day work and the same activities will start again like today and on and on.*

Kawanku,sebenarnya saya sangat suka memotret dan membagikan buah buahan dan hal yang bermanfaat bagi kesehatan untuk semua orang,tapi pada kesempatan ini saya ingin membagikan mengenai *Pekerjaan dan taat peraturan yang telah di pundakkan bagi bawahannya* karna itu semua peraturan yang telah di sepakati bersama.
*My friend, actually I really like to take pictures and share fruits and things that benefit the health for everyone, but on this occasion I want to share about *Work and obey the rules that have been on the shoulders for subordinates* because it all the rules that have been agreed with .*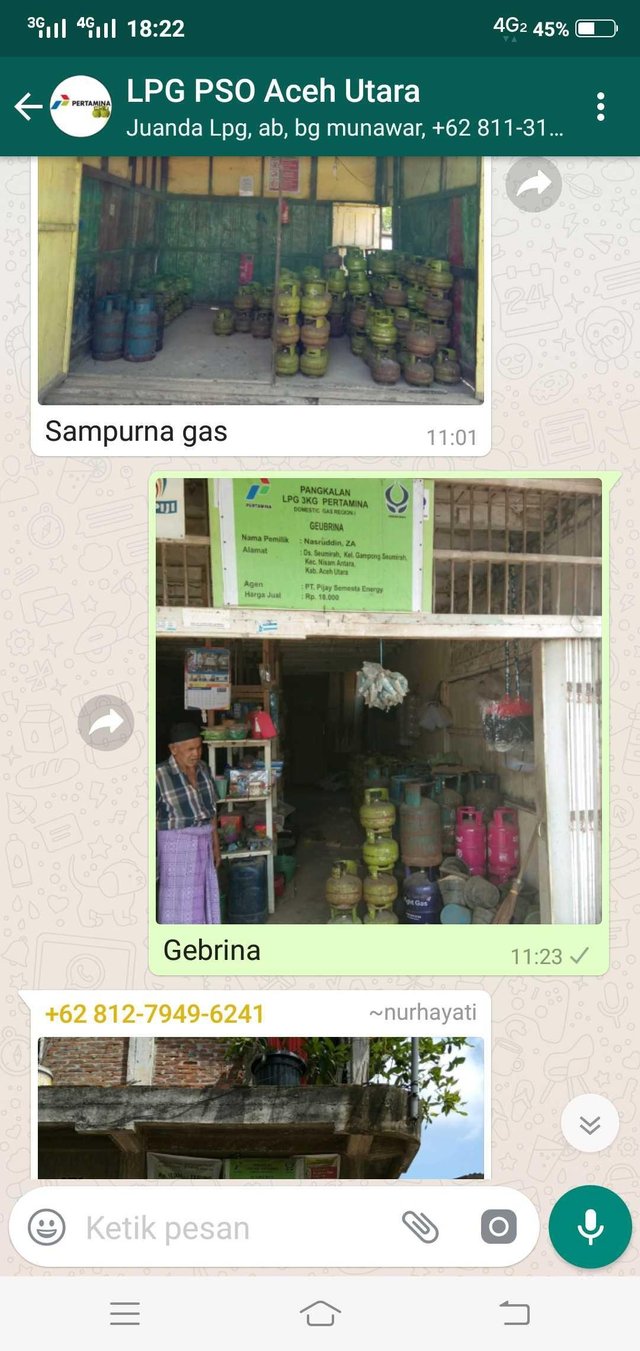 Ini adalah kegiatan dalam pekerjaan kami yang wajib kami teruti taati bersama,semua pangkalan gas lpj 3kg wajib menaati peraturan yang telah ditetapkan dan jikalau tidak sanksi itu akan sangat berat.
This is an activity in our work that we are obliged to be fully obedient, all 3kg gas bases must comply with the established rules and if not the sanctions will be very heavy.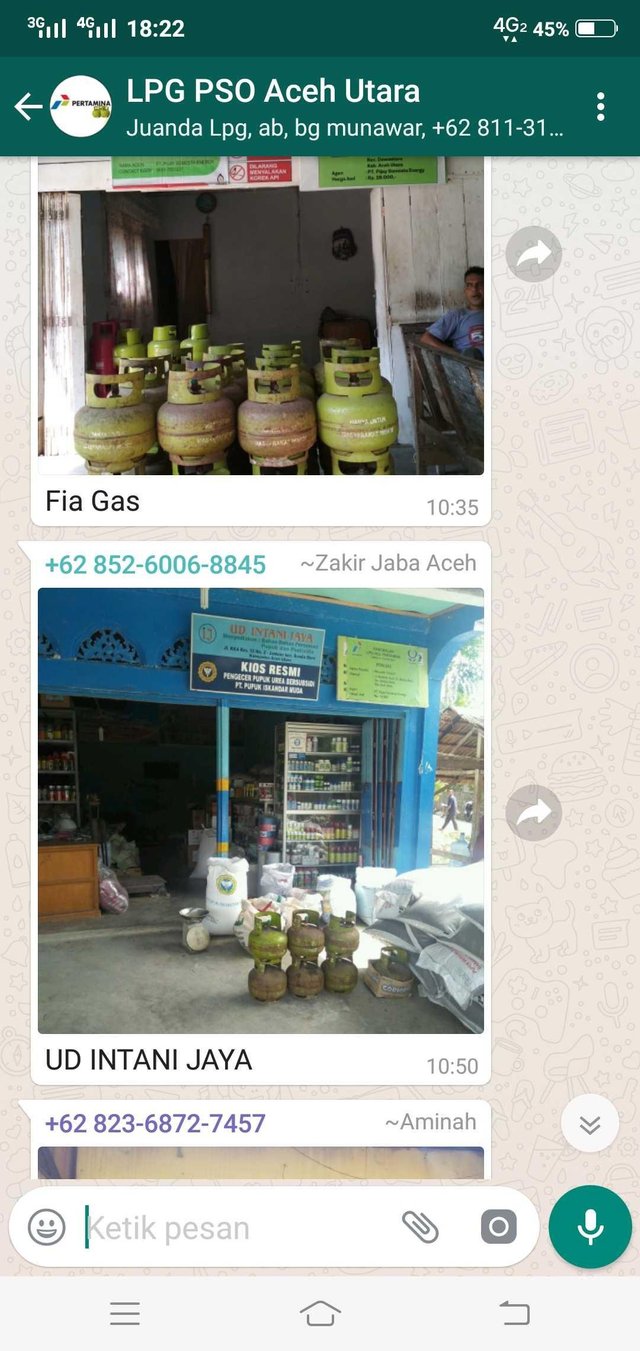 Kami para pangkalan di wajibkan mengambil gambar pangkalan pada setiap hari sabtu dari jam 08:00 - 17:00, inilah sebagian peraturan yang harus kami turuti bersama demi kebaikan bersama,dan harus tertera tanggal pengambilannya di anjurkan untuk memakai kamera teme time.
We base stations are required to take a base image on Saturdays from 8am to 5pm, here are some rules we should co-administer together for the common good, and should be listed on the date of retrieval it is recommended to use the teme time camera.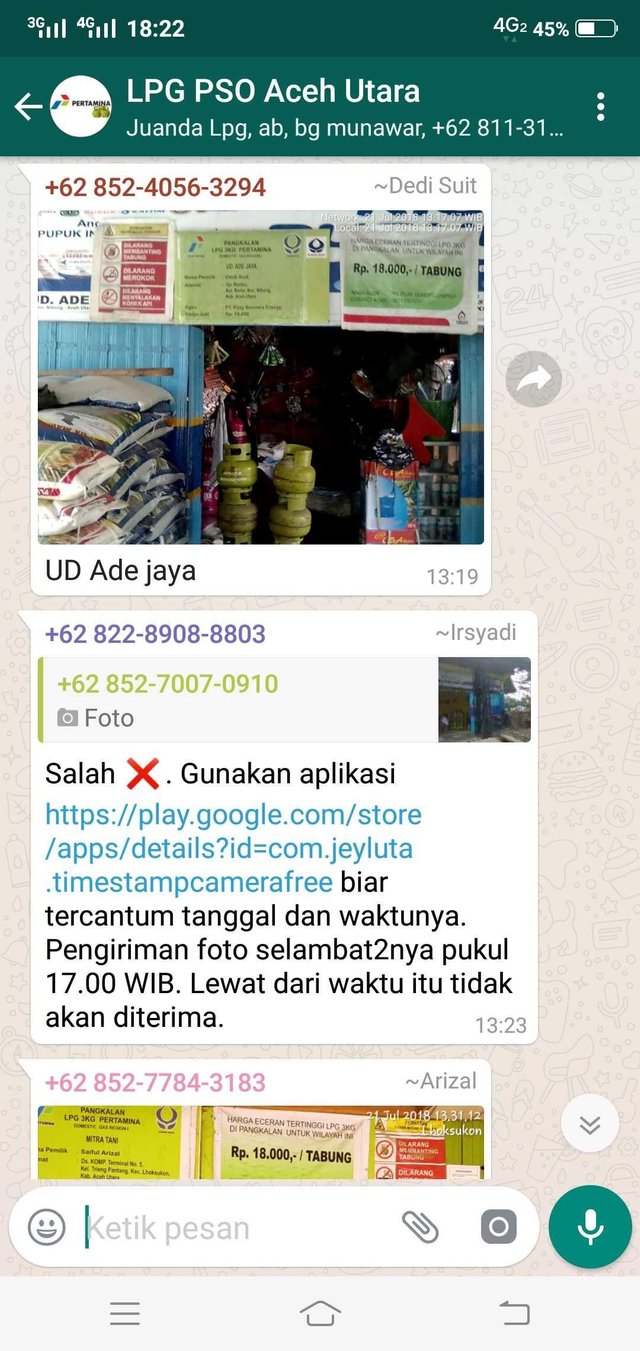 Walaupun demikian peraturan yang wajib di turuti namun yang melanggar itu pasti ada,Gambar di atas adalah salah satu contoh yang melanggar yang tidak memakai foto yang tertera tanggal di bagian fotonya.
Nevertheless the required but enforced but infringing rules must exist. The above picture is one of the violating examples that do not use the photographs listed on the date of the photograph.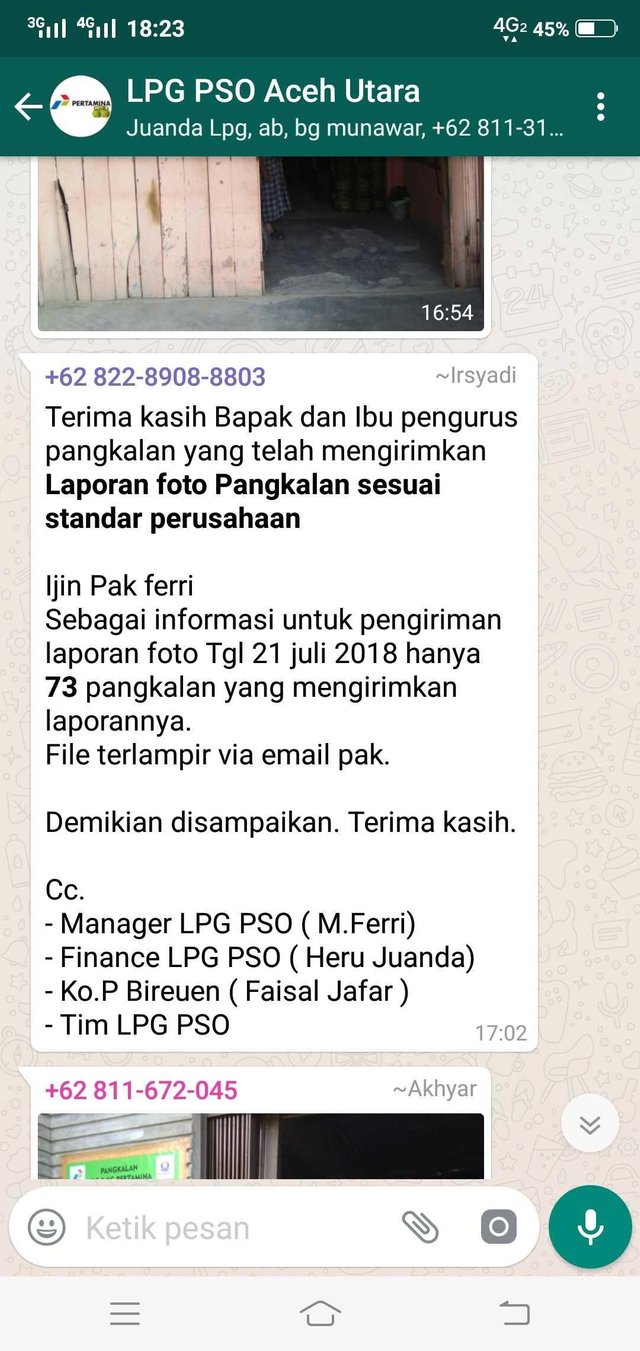 Dan pesan ini menunjukkan waktu pengiriman gambar ke grup pangkalan sudah berakhir,apabila ada pangkalan yang tidak mengirimkan gambar ataupun melewati batas yang telah di tetapkan maka yang bersangkutan di anggap tidak mengirimkan dan melanggar peraturan.
And this message indicates the time of sending the image to the base group has expired, if there is a base that does not send the image or exceeds the set limit then the concerned is deemed not to transmit and violate the rules.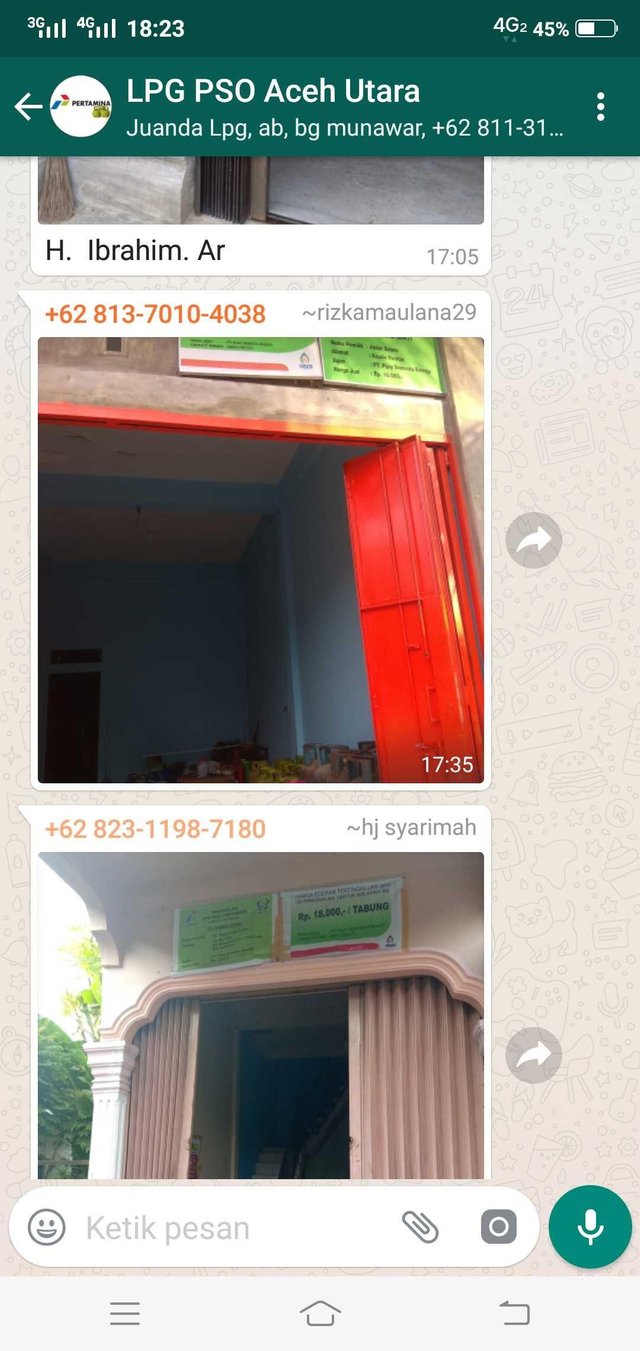 Dan tidak sedikit pula yang mengirimkan gambar melewati batas yang telah di tetapkan oleh pengurus semua pangkalan.
And not a few also send images over the limit that has been set by the board of all bases.

Taatilah dan patuhlah atas peraturan yang telah di pundakkan kepada pekerjaan anda,supaya anda memperoleh hasil yang sangat memuaskan.
Obey and obey the rules that have been deferred to your work, so you get a very satisfactory result.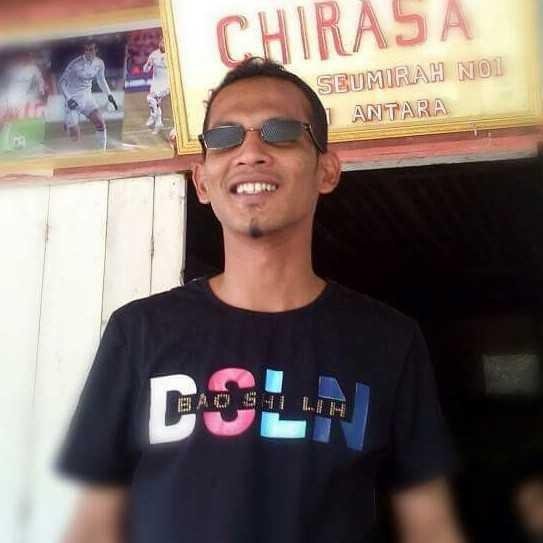 Name_ @arrahman90
Hanya sekian yang dapat saya bagikan kepada anda semua,apabila ada kesalahan dan kesilapan dimaklumi,teguran dan masukan dari anda menjadi pelajan bagi saya. Dari
@arrahman90
Only so much can I share with you all, if there are mistakes and mistakes to be understood, your admonitions and inputs will be an expression for me.
From @arrahman90