What's the motorcycle worth 15 million taka? 🤔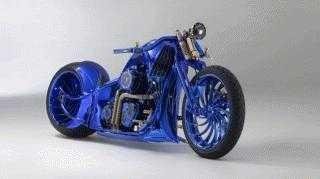 Harley Davidson, the renowned US motorcycle manufacturer, has brought the world's most expensive motorcycle market. On May 9, a publicly disclosed version of Harley Davidson's Blue-Edison in a ceremony in Zurich, Switzerland. It has been priced at the world market of 1.79 million US dollars. The price of Bangladeshi money is 15.16 million taka. In this money you can buy some expensive cars, including a return. But the value of it to come to Bangladesh will be even more.
The sophisticated motorcycle of the Harley-Davidson Blue-Edition version has been named 'Softail Slim S'. The famous jewelery and watch company of Switzerland 'Bushara' and the motorbike maker 'Bundana Bike' jointly created it. Eight experts from these two organizations have prepared a bicycle design for 2,500 hours of research, experimentation.
There are 360 ​​diamond floors in the motorcycle. Biker screws are all golden. In the motorbike, six layers of colored plates were given. But the manufacturer did not want to disclose how it was made.
Hurley-Davidson models come in the market, no one was in the clock. But one of the specialty of Blue-Editions is that a clock is fitted on the right side of its fuel tank. On the right side of the fuel tank, a diamond ring of 5 x 4 carats has been installed. The clock on one side of the fuel tank and the other side of the hirakichita ring and the light that came out of its way, the color of the car has multiplied.
A special cage has been built on the tank to protect the clock from the vibration of the car engine. Special holders have been made with silicone ring to hold the clock. If the bike does not run for a long time, the clock will not stop, because the holder will keep the clock active.
The speed of the motorcycle at 1,888 cc is more than 188 kilometers per hour. The motorcycle will start finger scanning at 388kg of the bike.
Prior to the trial price, the world's most expensive motorcycle record was in the possession of Vincent Black Lightning in 1951. At the beginning of this year the price of auctioned bike was 9 lakh 29 thousand dollars. Due to auctioned price, the bike got the world's most expensive bike order.