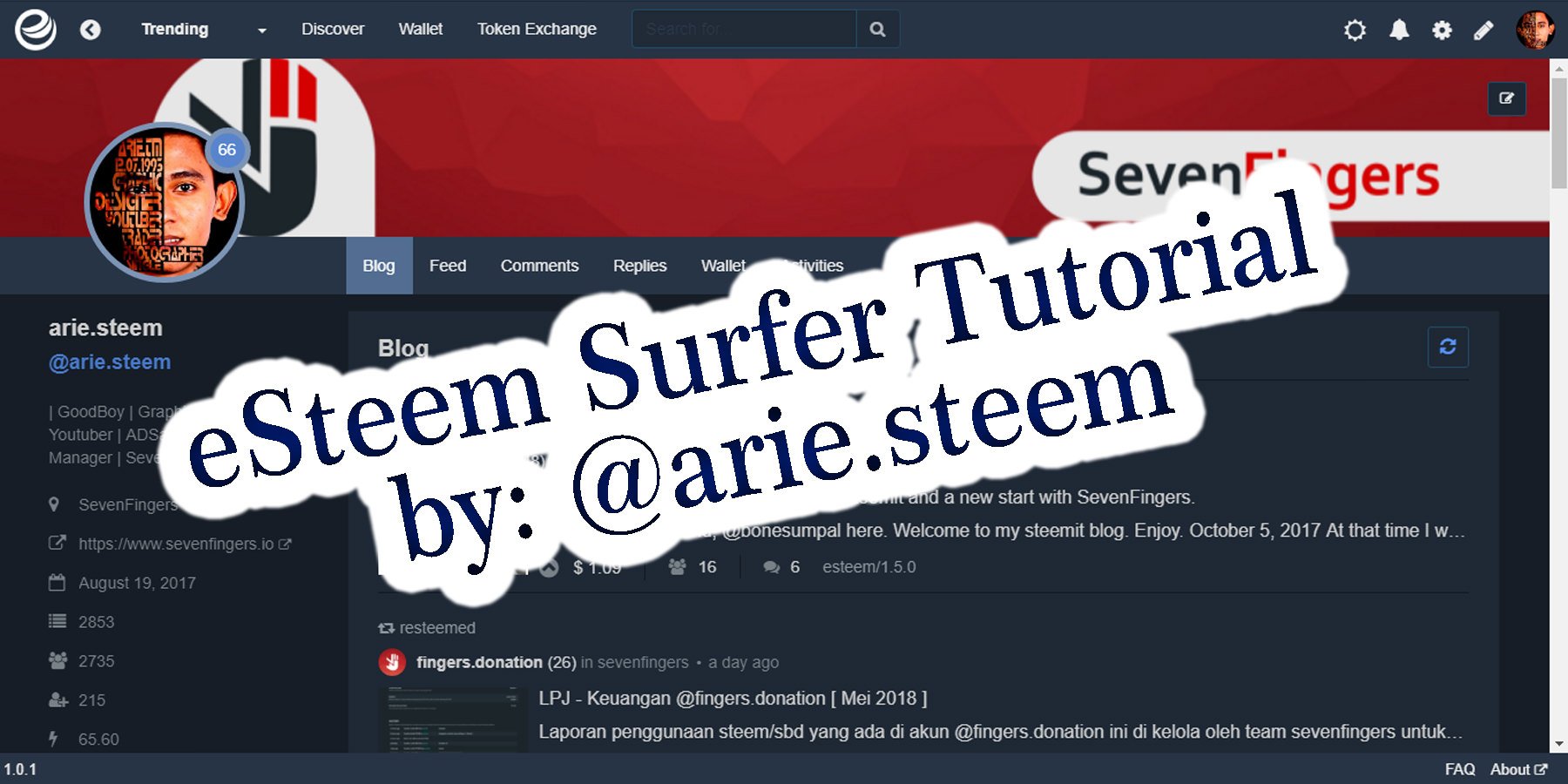 Repository
This is a github address, if you want to contribute another eSteem Surfer https://github.com/esteemapp/esteem-surfer
This is a content tutorial to help beginners who do not know how to use eSteem Surfer, my goal is to help esteem to get a lot of eSteem Surfer users. and this software will be useful for us
Keep checking eSteem Surfer updates from @good-karma & @esteemapp
What Will We Learn?
In this tutorial we will learn about how to use eSteem Surfer. this is a new application developed by @good-karma that can be run on the desktop
You Will Learn How to Download & Install
You will learn how to set PIN Code
You will learn how to bookmark post
You will learn how to make draft post
You will learn how to choose favorit user
You will learn how to make schedule post
You will learn how to setting day/night mode
You will learn how to setting currency
You will learn how to choose witnesses page
Requirements
In this tutorial we only need a desktop and also the application already installed on our desktop, to get application you can go to this link eSteem Surfer and always look the update of this application in good-karma blog.
We need a desktop/computer
OS : Windows, Mac & Linux
eSteem Surfer Software
Tutorial Contents
---
[1] in the first stage, for those of you who have not got this application you can go to this link to download the .ZIP file that is already there like the picture below. download here eSteem Surfer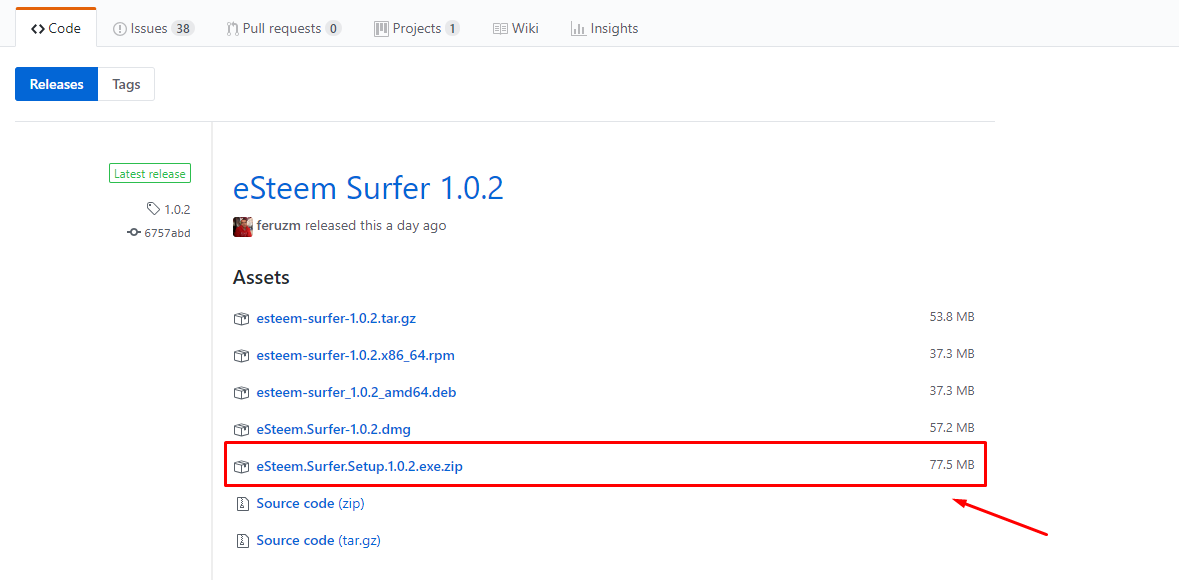 ---
[2] if you have downloaded the application you can open the zip file and install the application on your desktop/computer
---
[3] if the software is installed then when you open eSteem Surfer you will be prompted to enter the PIN CODE (4 digits) code that will be the password key when you open the application. is for security applications that can not be in use by others. this is to anticipate when your computer is in use by others.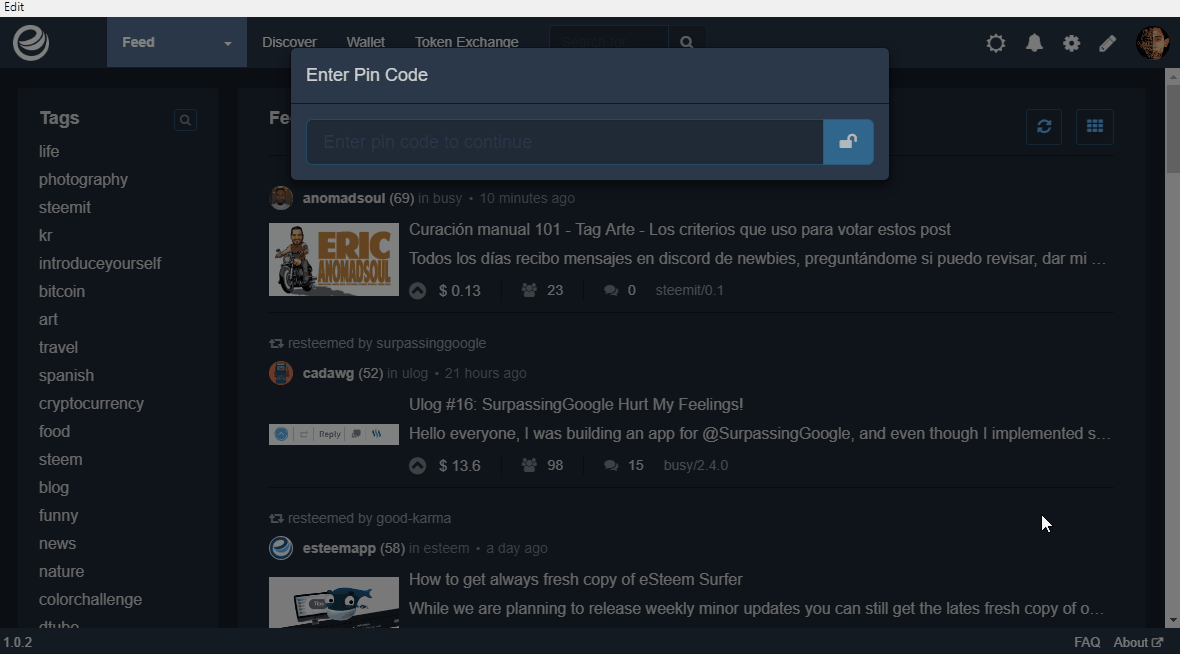 ---
[4] In the last step to be able to use the app is to log in your steemit account. you can login by filling in your account name and entering posting key. then you already can use the application using your account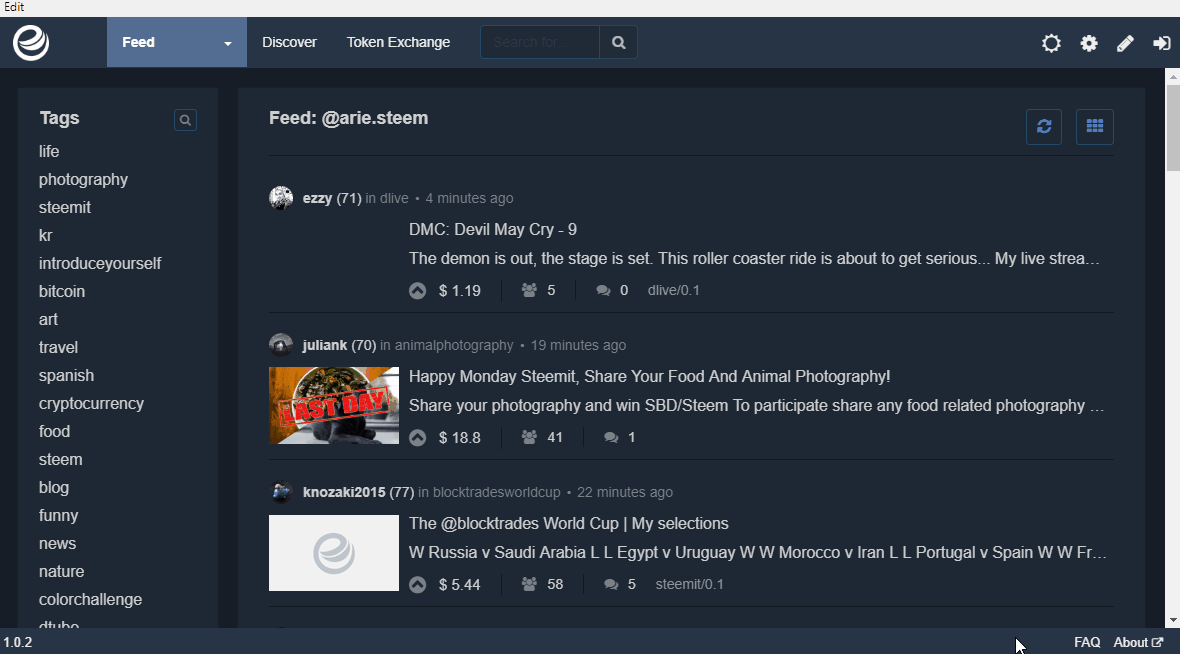 ---
---
SUCCESS join in eSteem Surfer application using your account, now we will learn some things and features that exist in esteem
---
---
Bookmarks
bookmarks is to mark a post we want to keep in the data in our eSteem Surfer. in this example i mark the post from @anomadsoul. so i can see again post him quickly in my bookmarks list.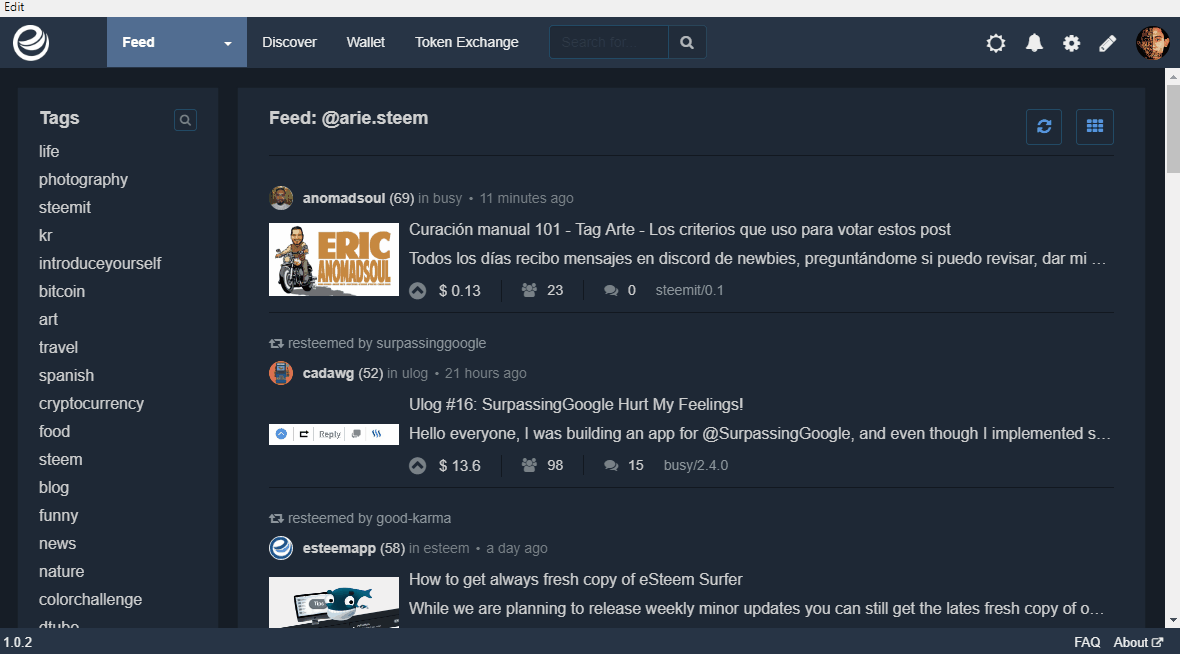 Favorites
This favorite feature is to mark the users we like so that we can go to their blog quickly by directly viewing the list of the favorite we have marked. for example i marked @anomadsoul for my favorites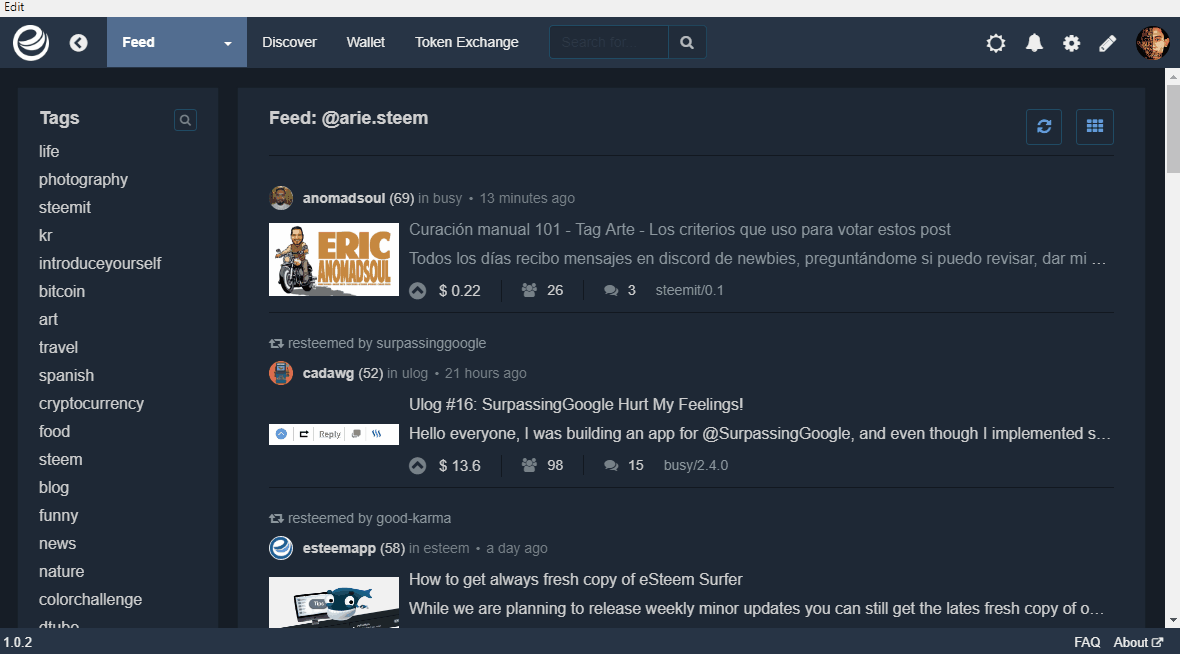 Draft
Draft is a feature that we can use to save post format or a post that we have done but we have to delay because there are other jobs. so you can click SAVE button to save your work in draft.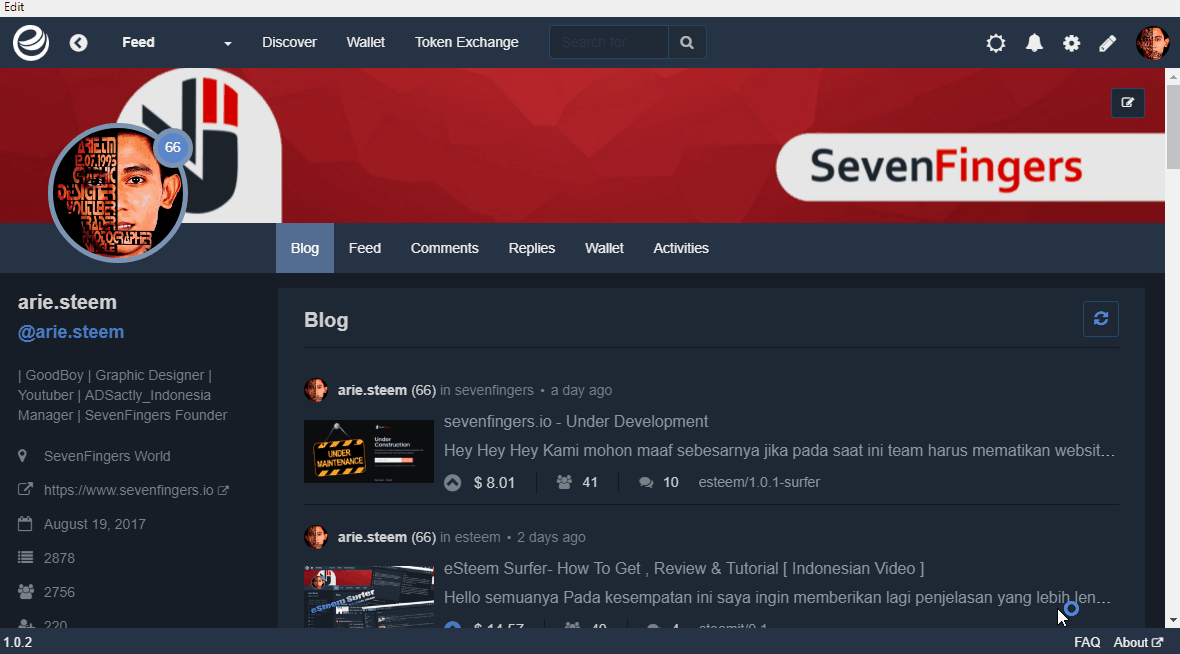 Schedules
Schedules is to set when our post will be published. so with this feature we can set the time and date when our post will be published automatically. if you do not have permission for this you can enter by entering your ACTIVE KEY so that this feature runs and you can use. and you can see the way below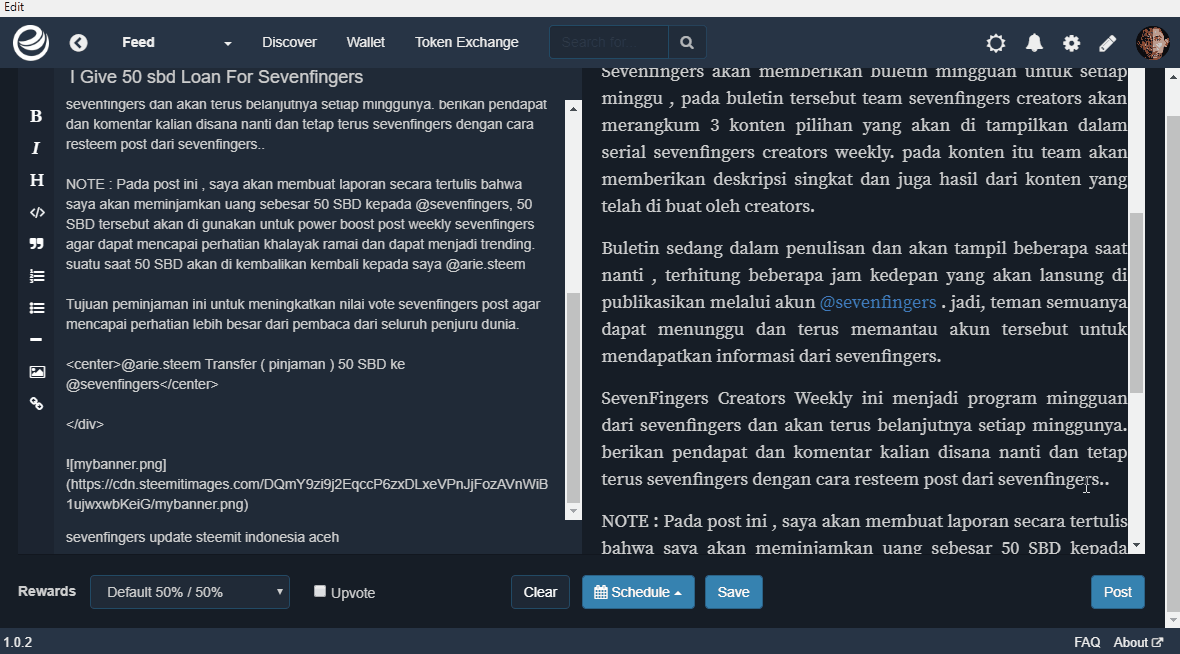 Currency
If you want to see another currency on post reward you can use this feature in the way I show below. there are some currency that you can choose according to what you want. then the currency in a post will change with the currency you choose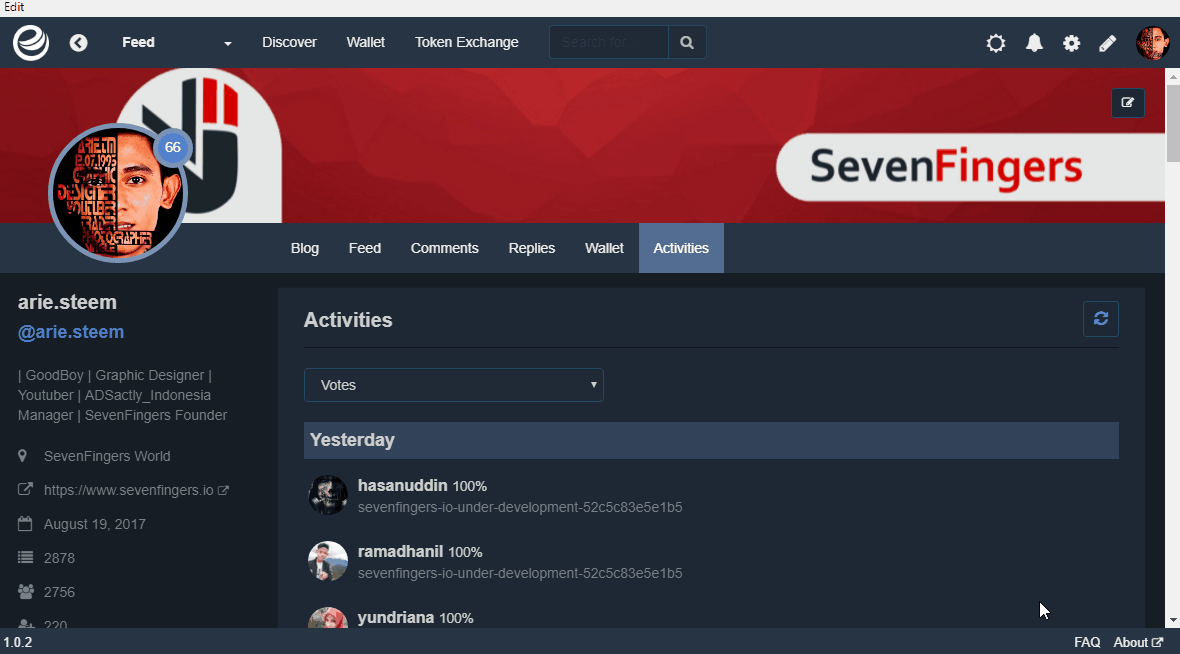 Day&Night Mode
This is a feature to change the display color of ESteem Surfer. this is very easy for you to do just by clicking on the icon next to the bell icon. as you can see below.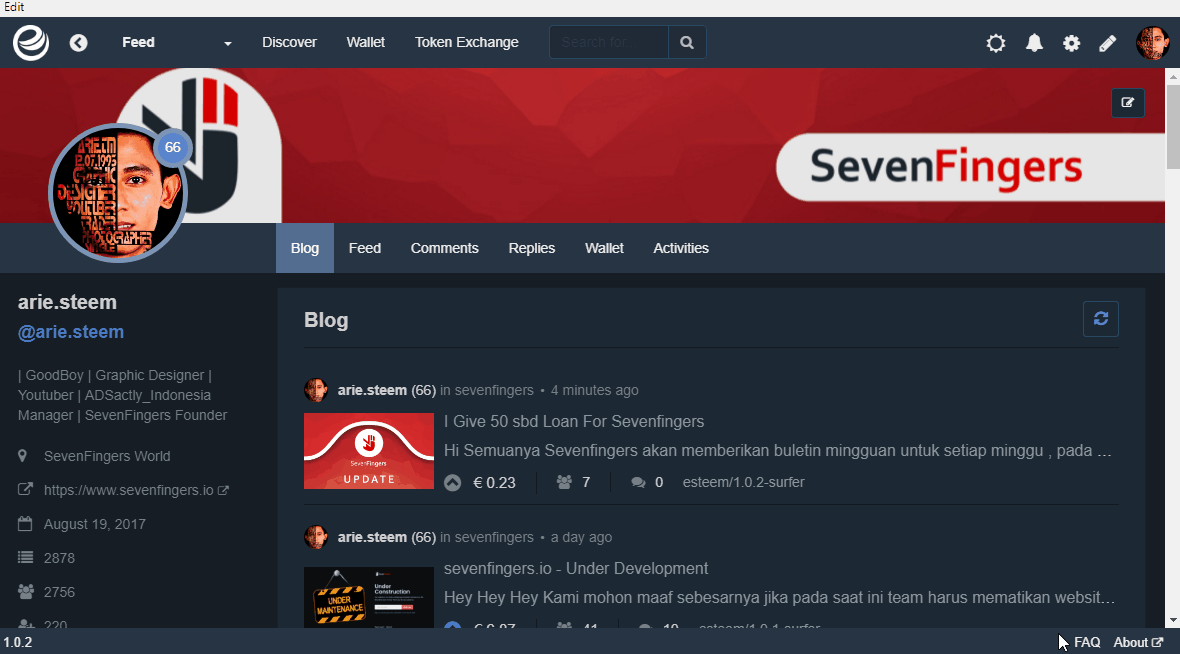 Witness Voting
In this section. you can find the witness's address to go to the witness page at the bottom of your profile on your left. click on that address and you can choose the witness you like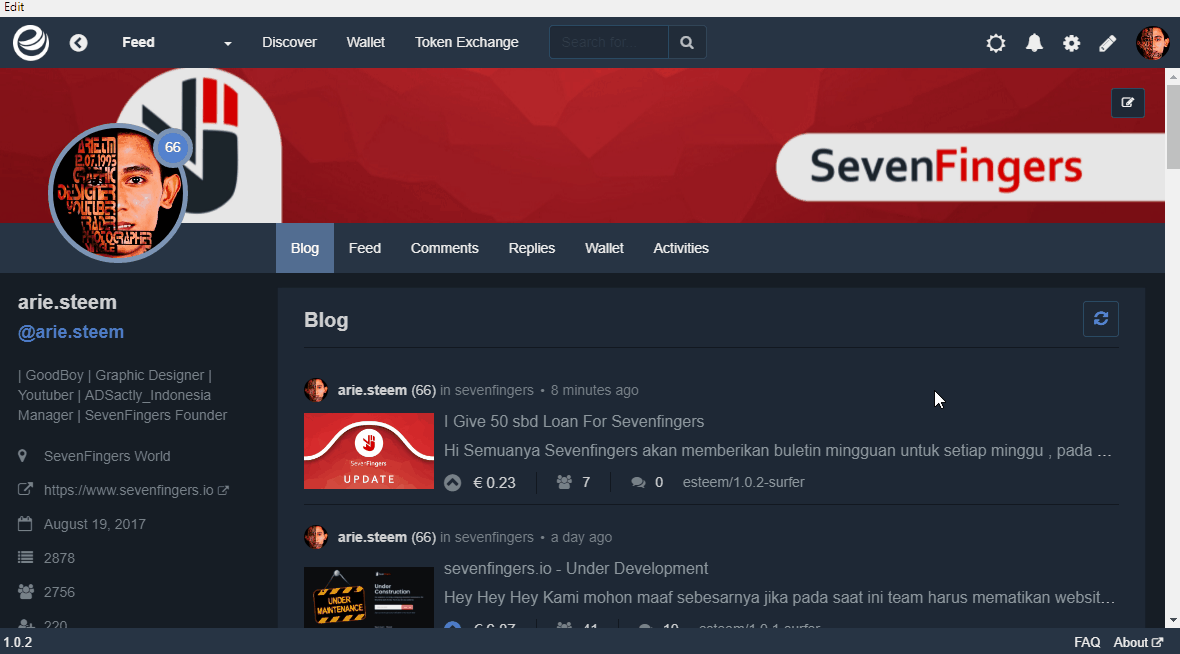 ---
---
That's some step I need to explain in detail so that users can use this software well. there are many other menus that I do not explain because it has no difficulty for it. menu you can see and use just by click on that part.


Tutorial Completed
Thanks for looking at this tutorial, I hope you like my tutorial and you can make me a favorites in your esteem so you can keep getting the latest content from me.
Author: @arie.steem
post quality is very important, if you like my hardwork you can follow my
CURATION TRAIL