Hello all my Steemian friends.
I wanna share about my experience in Agusen's village, district of Gayo Lues, Aceh.
Hello teman-teman Steemian smua. Saya inginberbagi tentang pengalaman saya di desa Agusen, Kabupaten Gayo Lues, Aceh
On May 5th 2018, I had been an opportunity for visit Agusen, a village in Blangkejeren sub-district, Gayo Lues. I had been there for field trip with journalist, community of documentary video and blogger that organized by INFIS and USAID Lestari.
Tanggal 5 Mei 2018 lalu, saya memiliki sebuah kesempatan berkunjung ke Agusen kecamatan Blangkejeren Kabupaten Gayo Lues. Dan desa Agusen ini merupaka desa paling ujung di kecamatan ini. Saya disini dalam rangka kegiatan perjalanan lapangan dengan para jurnalis, Komunitas video dokumenter dan blogger yang diselenggarakan oleh INFIS dan USAID Lestari.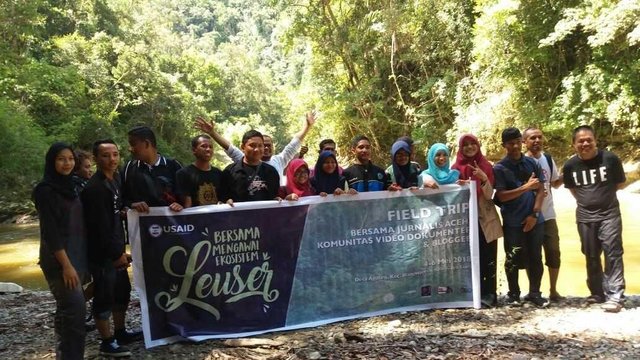 One of the agenda was trekking for enjoy to watch and feel the natural beauty of rice fields, rivers and forests.
Satu dari agenda dalam kegiatan ini adalah trekking. Dimana ketika trekking kita bisa menikmati dan merasakan keindahan alam persawahan, sungai dan hutan yang ada dalam kawasan desa ini.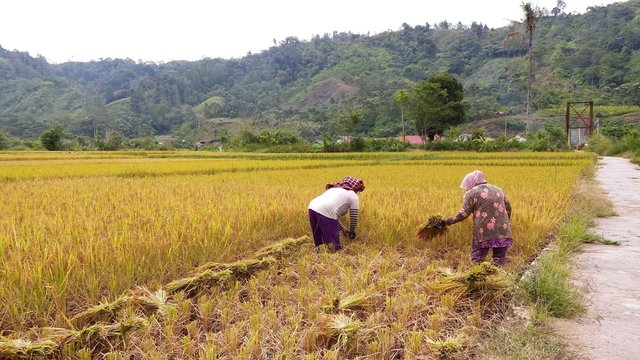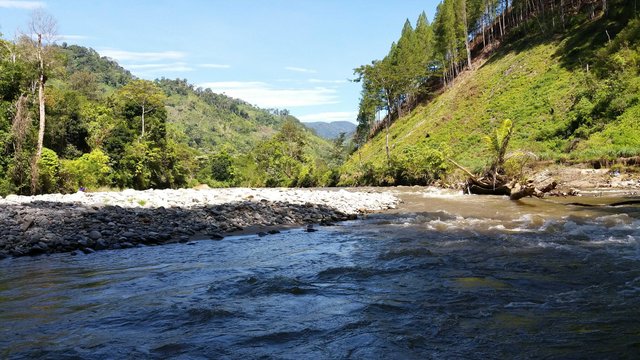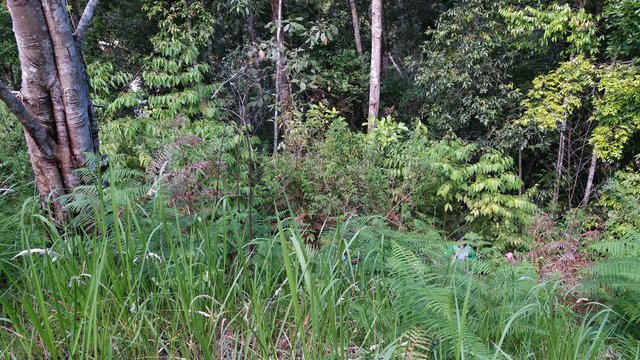 Agusen just open in one year as destination nature. It's lucky I and some of my friends to be the first big group that visit this area. In this area we did trekking to Tanjung Lipat. Tanjung Lipat are location of the layered riverine. It's really beautiful if we watch it from the height.
Agusen baru saja dibuka sebagai destinasi alam dalam kurun satu tahun terakhir. Beruntung saya dan beberapa teman-teman menjadi grup besar pertama yang berkunjung kesini. Dalam agenda trekking ini, kami dibawa menuju Tanjung Lipat. Disebut Tanjung Lipat karena aliran sungainya berlapis atau berlipat. Dan itu sangat indah dilihat dari ketinggian.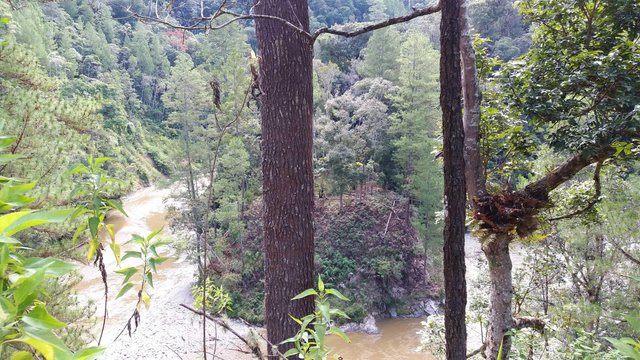 This is some of photos when we had being trekking there :
Ini beberapa foto ketika kami sedang melakukan trekking.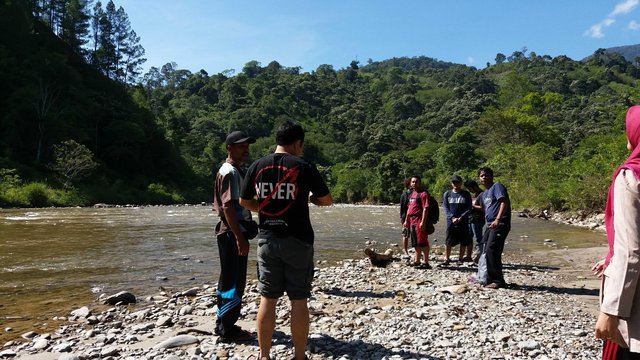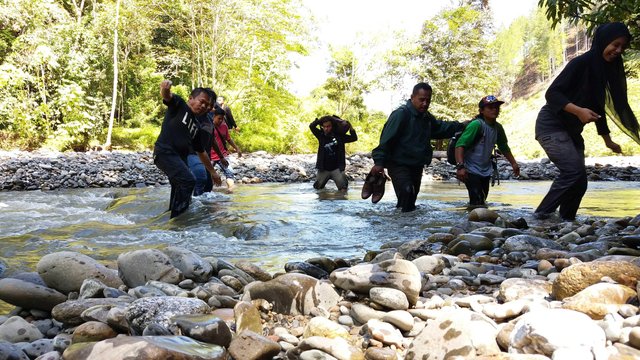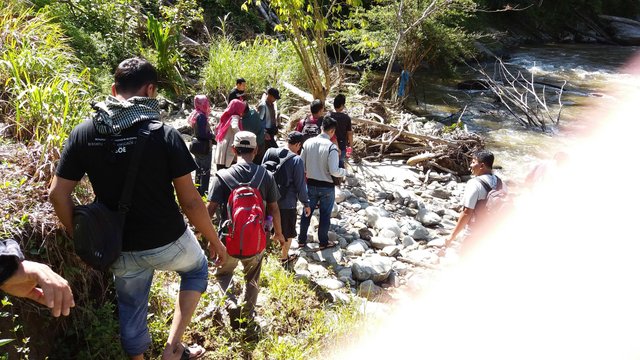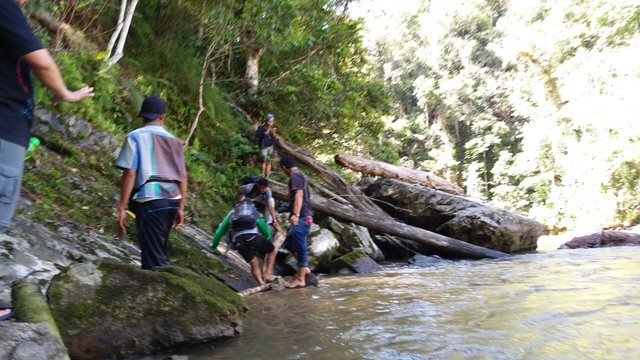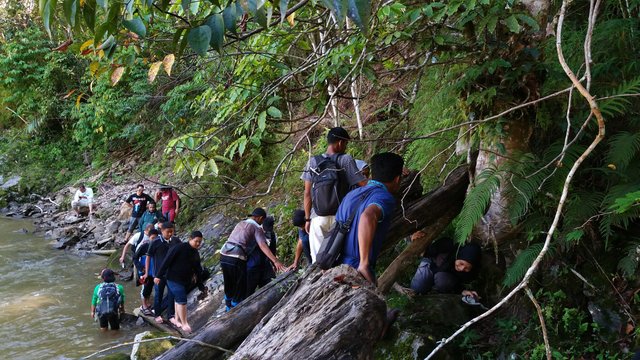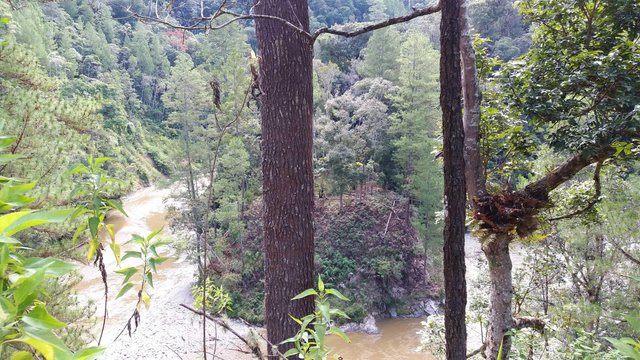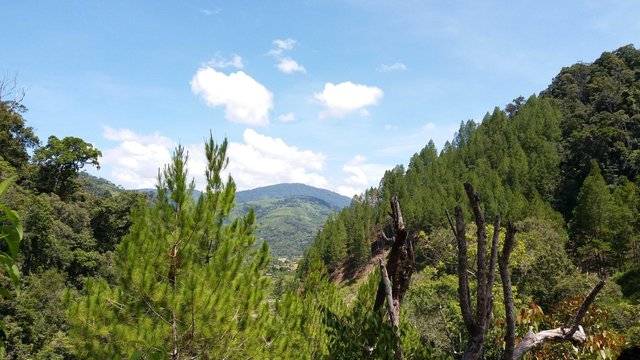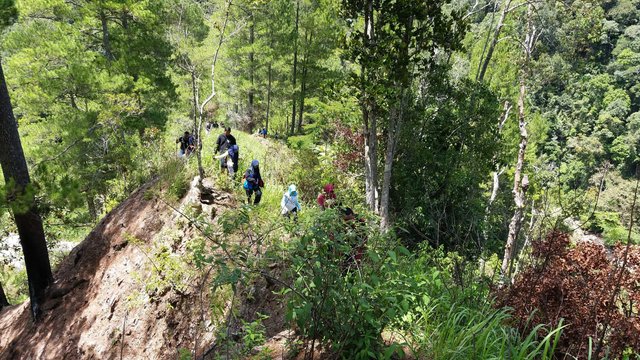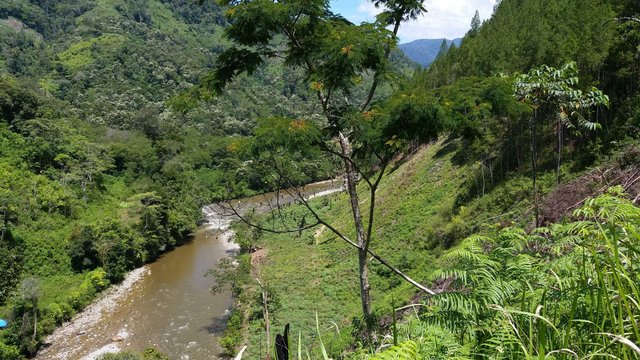 Warm Regards,
@amelyaaqiqie