Suasana Cafe " ABAH HD " Coffe and Kebab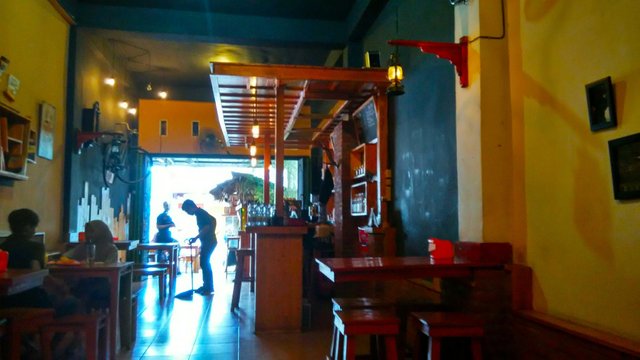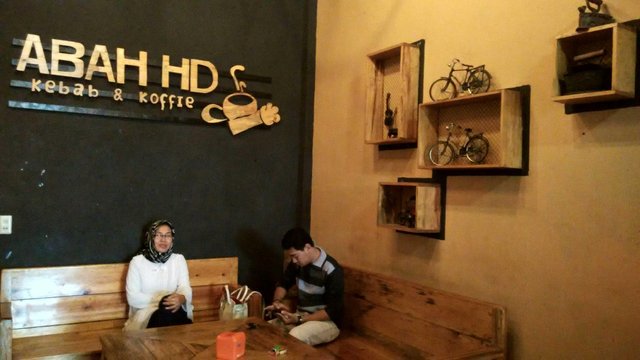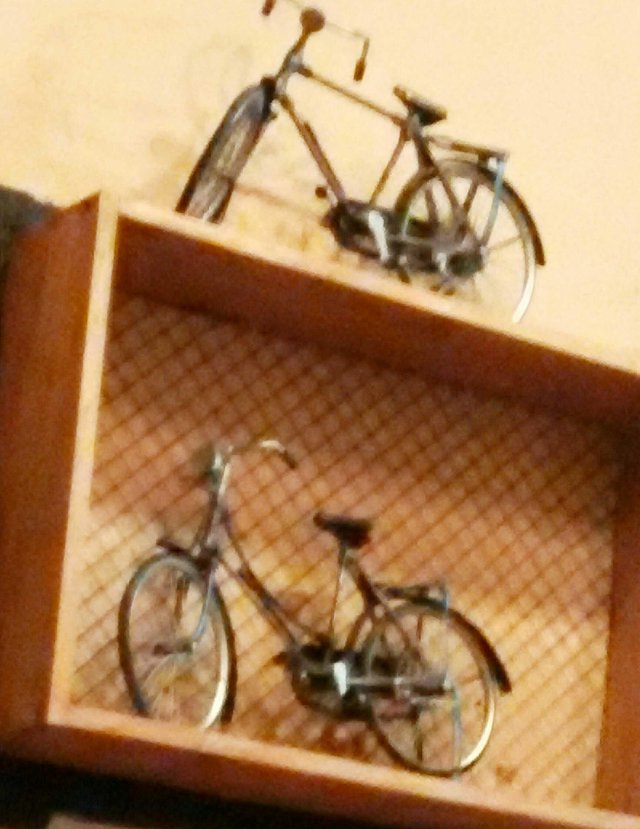 Salah satu Cafe yang ramai dikunjungi setiap hari di Kota Lhokseumawe adalah Cafe ABAH HD Coffe and
Kebab, kuliner yang disajikan khususnya minuman serba kopi, Khusus untuk pecandu kopi, Ekspereso dan Sanger Ekspereso, makanan istimewa kebab, Nasi uduk ayam tempatnya sederhana dengan gaya
Serba klasik, sepanjang dinding dipajang dengan hiasan dinding sepeda zaman, radio, telefon, televisi,
Jam dinding,goni kopi, dan lain sebagainya pokoknya
Serba zaman, yang membuat nuansa cafe suasana
Tempo Doeloe, ditambah lagi dengan mobiler yang
Serba kayu pernisan Kuning.
Para pengunjung Cafe dari Muda mudi, Keluarga, bahkan kalangan pembisnis ikut ambil bagian.
Suasana Cafe yang adem,tenang, damai dengan alunan musik klasik sayup sayup menambah suasana tentram.