Tidak sempurna dan tidak pantas dihina (Not perfect and not worthy of being insulted).!!!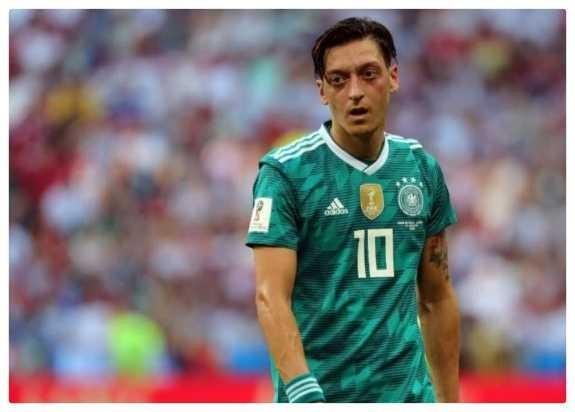 Hallo sahabat stemian, berjumpa kembali di postingan menarik dan penuh arti dan prihatin hanya di @akunplagiat, pada kesempatan kali ini admin sudah merangkum pembahasan menarik yang lagi menjadi berita Populer di jerman maupun di fans Arsenal dan kalangan pencinta bola maupun gosip😁.
Apa lagi kalau bukan tentang pemain yang pernah berjuluk raja assist yaitu ozil.
Hallo stemian friend, met again in interesting post and full of meaning and concerned only in @akunplagiat, on this occasion admin already summarize the interesting discussion which again become news Popular in germany and in Arsenal fans and sphere lovers and gossip😁.
What else if not about the player who ever nicknamed the ass king is ozil.
Tidak sempurna dan tidak pantas dihina ini judul terbaik untuk yang dialami oleh ozil, turunnya peforma ozil di timnas Jerman malah menuai kritikan bahkan ozil dicap sebagai biang kekalahan Jerman di pentas piala dunia, apalagi dipanaskan berfoto dengan presiden Turki yaitu Erdogan, bahkan Federasi Sepak Bola Jerman DFB Reinhard Grindel menunggu penjelasan tentang motif di balik pertemuannya dengan Presiden Turki Recep Tayyip Erdogan.
Not perfect and inappropriate to insult this is the best title for that experienced by ozils, the decline of Performing ozil in the German national team even reap the criticism even ozil branded as the culprit of Germany's defeat in the world cup stage, let alone heated pictures with the Turkish president Erdogan, even the German Football Federation DFB Reinhard Grindel awaits an explanation of the motive behind his meeting with Turkish President Recep Tayyip Erdogan.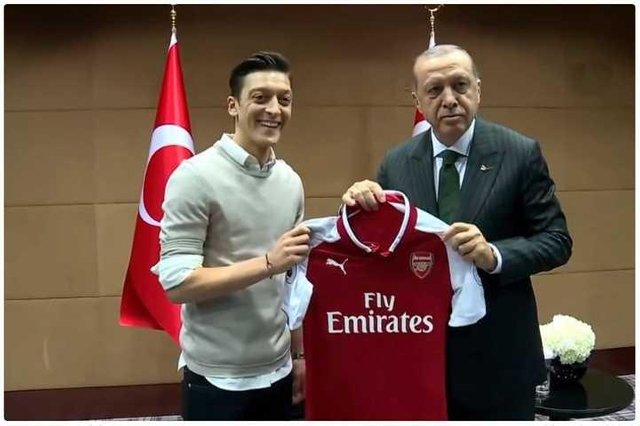 Namun dibalik itu semua tidak ada sangkut pautnya dengan performa jerman dipiala dunia, apa salahnya seorang fans berfoto dengan idolanya, dan sebuah sanjungan besar bisa berfoto dengan presiden manapun di dunia, aneh-aneh saja hanya untuk mencari kambing hitam mereka malah menghitamkan manusia🤔.
But behind it all has nothing to do with the performance of germany dipiala world, what is the false of a photo with his idol fans, and a great flattery can take pictures with any president in the world, strange just to find their scapegoat blacken humans🤔.
Oliver Bierhoff staf manajer Der Panzer yang secara terang-terangan menyalahkan Mesut Ozil atas kegagalan mereka di Piala Dunia 2018, menurut dia foto ozil mempengaruhi tim, mungkin otaknya saja yang penuh prasangka buruk terhadap orang lain, bahkan mantan pemain sekaligus legenda Jerman Thomas Berthold mendesak negaranya untuk memecat oliver Bierhoff karena menurutnya yang membuat tim goyah itu bukan foto tapi orang yang nyebarin gosip 😏.
Oliver Bierhoff's staff manager Der Panzer blatantly blames Mesut Ozil for their failure at the 2018 World Cup, according to him a photo of the ozils influencing the team, perhaps his brain is prejudiced against others, even former German legend Thomas Berthold urging his country to fire oliver Bierhoff because he thinks that makes the wobbly team is not a photo but people who nyebarin gossip 😏.
Dengan semua tekanan dan kritikan ozil memundurkan diri dari timnas Jerman, berikut statistik peforma ozil untuk Jerman :
With all the pressure and criticism ozil resigned from the German national team, the following statistical performance of the ozil for Germany: