Tidak ingin pulang dengan tangan kosong (Do not want to go home empty-handed).!!!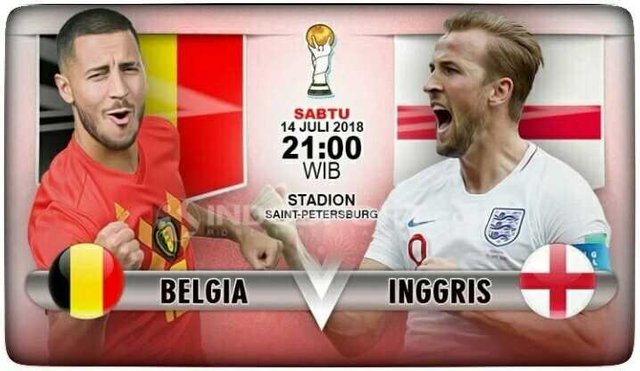 Hallo sahabat steemian berjumpa kembali di postingan @akunplagiat masih dalam seputaran piala dunia, kali ini kita akan bahas pertandingan perebutan juara 3, antara belgia vs Inggris.
Hallo steemian friend met again in post @akunplagiat still in the round of the world cup, this time we will discuss match struggle champion 3, between belgium vs. England.
Belgia yang kalah dengan Prancis harus berhenti untuk mencapai mimpi menjuarai piala dunia untuk pertama kali, sedangkan Inggris belum terlepas dari kutukan tidak masuk final lagi sejak terakhir kali di tahun 1966.
Belgium's defeat with France must cease to achieve the dream of winning the world cup for the first time, while England have not been separated from the curse of not reaching the final again since last time in 1966.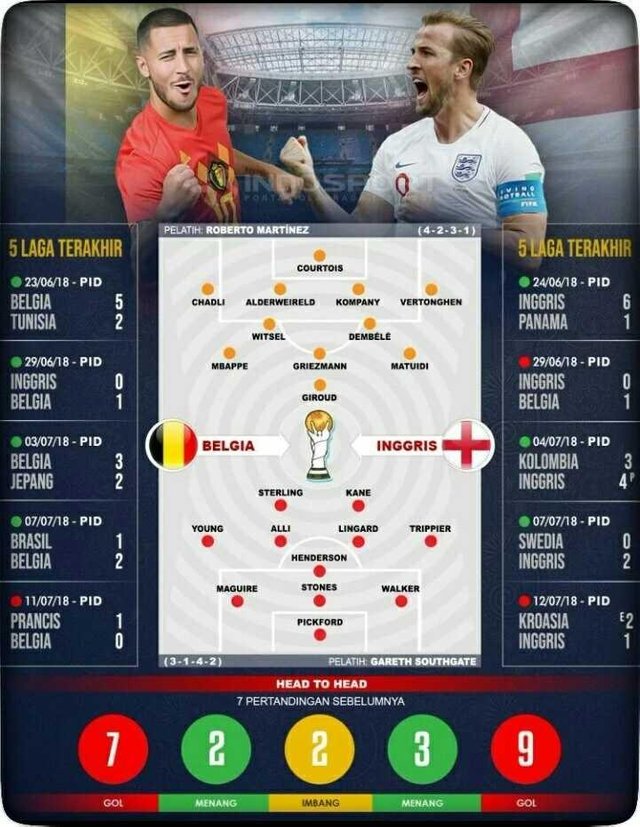 Ini kali kedua belgia dan Inggris bertanding, sebelumnya berjumpa di fase grup yang dimenangkan oleh belgia dengan skor tipis 1-0 lewat gol januzaz, namun itu hanya jadi alasan kecil untuk memprediksi belgia menang.
This is the second time Belgian and English have competed, before meeting in the group phase which was won by belgian with a score of 1-0 through januzaz goal, but that is only a small reason to predict the belgian win.
Karena pastinya Inggris juha tidak ingin pulang dengan tangan hampa, dan hary kane ingin menjadi top skor di piala dunia kali ini. Apapun hasilnya pertarungan keduanya akan sangat seru ditonton.
Because of course England juha did not want to go home empty-handed, and hary kane wants to be the top score in this world cup. Whatever the result of the fight both will be very fun to watch.