kinesio tape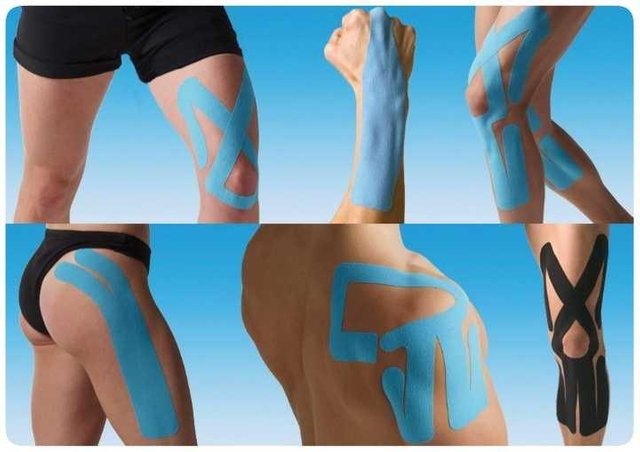 Hallo sahabat stemian, berjumpa kembali dipostingan menarik dan menggelitik serta penuh wawasan dan ilmu pengetahuan serta hiburan dimana lagi kalau bukan @akunplagiat, pada kesempatan kali ini admin sudah merangkum dan membahas penggunaan kinesio tape.
Hallo stemian friend, met again dipostingan interesting and intriguing and full of insight and science and entertainment where else if not @akunplagiat, on this occasion admin already summarize and discuss the use of kinesio tape.
Apa itu kinesio tape, admin sendiri sempat bingung sebelum tau nama dan kegunaan kinesio tape, admin fikir yang dipakai oleh atlet terutama pemain bola itu adalah stiker yang gunanya untuk gaya-gayaan, sangking penasaran admin menjadi di google dengan hastag pencarian striker yang digunakan ditubuh pemain bola 😂.
What is kinesio tape, admin itself was confused before know the name and usefulness of kinesio tape, admin fikir used by athletes, especially football player is a point for style, sangking curious admin to google with hastag search striker used ditubuh players ball 😂.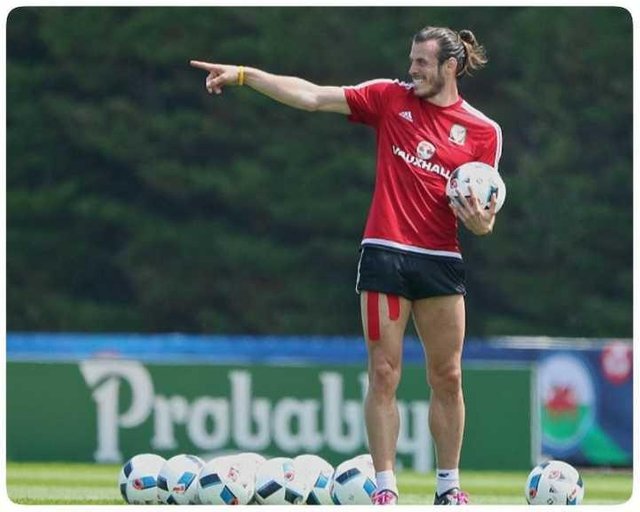 Namun setelah sekian admin baru tau kegunaan dari kinesio tape, Dr. Kenzo Kase menjelaskan bahwa kegunaan kinesio tape sangat berguna untuk atlet yaitu untuk mencegah cedera maupun untuk perawatan setelah cedera karena kinesio tape mempunyai kemampuan untuk mengembalikan sistem neuromuscular hingga seperti sedia kala dan disamping itu pula kinesio tape juga mampu meringankan rasa sakit, dan juga mempercepat proses penyembuhan cedera.
But after so many new admins know the usefulness of kinesio tape, Dr. Kenzo Kase explains that the use of kinesio tape is very useful for athletes to prevent injury and to treatment after injury because kinesio tape has the ability to restore the neuromuscular system to such a time and besides it also kinesio tape is also able to relieve pain, and also speed up the healing process injury.
Kinesio tape sangat elastis dan nyaman sehingga dapat dengan mudah ditempelkan dibagian sulit seperti sendiri yang selalu bergerak, adapun variasi warna yang membuat sipemakai bisa sedikit bergaya seperti warna batik mungkin ini terinspirasi dari Indonesia, seperti Kinesio tape yang dipakai oleh punggawa Tottenham Hotspur Dele Alli.
Kinesio tape is very elastic and comfortable so it can be easily affixed to the hard part like itself that always moves, as for the color variations that make sipemakai can be a bit stylish like batik color may be inspired from Indonesia, such as Kinesio tape used by Tottenham Hotspur Dele Alli retainer.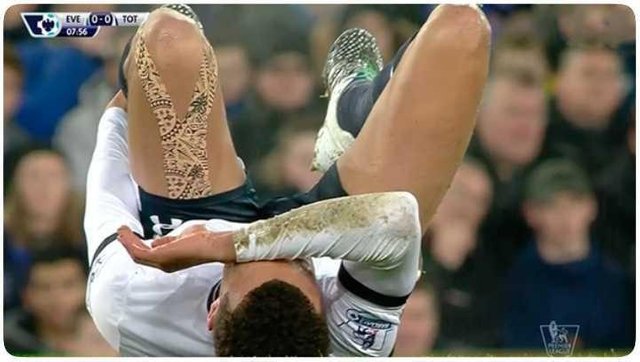 Demikian kegunaan dari kinesio tape atau di Indonesia lebih dikenal dengan koyok 😂. Semoga yabg dulu penasaran sudah tidak penasaran lagi, dan menambah wawasan sahabat stemian, upvote postingan ini jika merasa postingan ini menjawab penasaran sahabat, dan sampai jumpa dipostingan menarik lainnya, terimakasih 🤗.
Thus the usefulness of kinesio tape or in Indonesia better known as koyok 😂. Hopefully yabg curiosity is not curious anymore, and add insight stemian friend, upvote this post if you feel this post answered curious friends, and see you posted another interesting, thank you 🤗.