Tiger Shakib on the list of IPL's best all-rounders with 176 runs and 13 wickets! 😍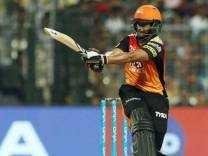 Indian Premier League (IPL) this year, the world's best all-rounder Shakib Al Hasan is playing himself in this season. Play-off as the first team of the IPL this season has confirmed its team Sunris Hyderabad. They have won 9 of the 14 matches. Tiger Shakib on the list of IPL's best all-rounders with 176 runs and 13 wickets
Although his team lost in the last three matches consecutively, their team, Hyderabad, Shakib could not match himself in these three matches. But Shakib Al Hasan, batting and bowling in the last 11 matches, Shakib Al Hasan is the top-ranked all-round performer in the IPL.
1 is Sunil Narine for Kolkata Knight Riders and 2 for Haldik Pandya for Mumbai Indians. This season Sunil Narine played the most consistently as all-rounder. Sunil Narine has scored 327 runs in this season with 237 runs at an average of 23.
He also took 16 wickets with the ball. Mumbai Indians all-rounder Haldik Pandya are playing very well in the season. He has scored 233 runs at an average of 29 in 12 matches. He got 18 wickets in the ball. But Shakib Al Hasan did not play bad either of them.
He has scored 176 runs at an average of 22 in 10 innings, if he is not batting regularly for Hyderabad. Shakib took 13 wickets in 14 matches. No cricketer played as a less expensive player in the IPL. Sunrisers will go to Hyderabad, this season's best all-rounder Shakib Al Hasan. Shakib Al Hasan is also considered as the best performer after the captain Williamson.