Idul fitri dan mudik lebaran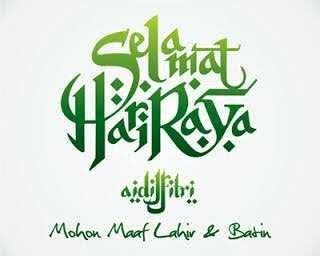 sumber
Mudik lebaran.... Haahaha
Sapa sih yang tidak senang saat mudik lebaran... Biasanya ciri khas mudik ada pada indonesia. Pada saat lebaran ramai para yang di luar kota atau merantau ingin mudik ke kampung halamannya..sebelum lebaran idulfitri mereka harus tiba dirumah dan ditunggu kedatangan pihak keluarga yaitu ibu,ayah,istri,anak,hingga sanak keluarga bahkan tetangga dan teman sekampung..
Mudik feast day .... Haahaha
Who is not happy when going home festivities ... Usually typical of mudik exist in Indonesia. At the festive time the people who are out of town or wandering to go home to their hometown .. before Idul Fitr fitri they must arrive at home and wait for the arrival of the family that is the mother, father, wife, children, even relatives and neighbors and friends village
Begitu tiba kampung halaman hati sangat senang ingin rasanya memeluk keluarga satu persatu,yang sangat dirindukan adalah ibu dan ayah ingin memeluk dan menciumnya hati lega...
Upon arriving the hometown of the heart is very happy to want to hug the family one by one, which is sorely missed is mom and dad want to hug and kiss her heart relieved ...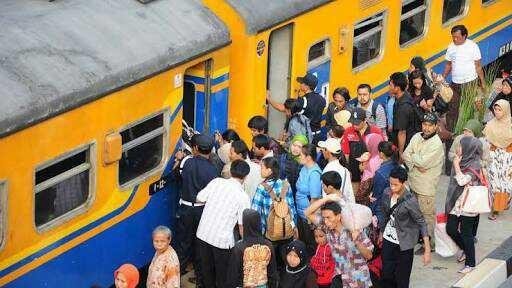 sumber
Apabila tidak ada ibu dan ayah hati sangat sedih ketika mamasuki rumah tidak ada yang menyambut dan memeluk.
If there is no mother and father of heart is very sad when entering the house no one welcomes and embraces.
Dalam hati berkata ibu aku pulang tapi tidak ada yang menyambut kedatanganku. Tidak seperti 2 tahun yang lalu saat aku pulang kau menciumku dan memelukku.tapi saat ini aku sangat merindukanmu.. Hanya bisa memandang fotomu didinding.
In my heart said my mother came home but no one welcomed me. Unlike 2 years ago when I came home you kissed me and hugged me. But right now I miss you so much .. Can only look at your photos on the wall.
Tiba esok hari yang ditunggu tunggu oleh umat islam Hari kemengan idulfitri... Hari yang bermaaf maafan.Aku seperti biasa mendatangi rumah-rumah tetangga dan saudara sahabat dan tengku yang ada dikampung,
The next day tomorrow awaited by the people of Islam Hari Kemengan idulfitri ... Day of forgiveness. I love to go to the neighboring houses and friends and tengku that are in the village,
Ke esokan harinya aku berjiarah kemakam ibu dan ayah..... Dan mendoakan agar mereka di maafkan dosa-dosanya dan ditempatkan disisinya.Aminnn.......
The next day I made a pilgrimage to the grave of mother and father ..... And pray for them to forgive their sins and placed beside them. Ahminnn .......
Kadang para pemudik tidak bisa berlama-lama di kampung karena pekerjaan menunggu... Ada yang 1 minggu bahkan ada juga sampai 1 bulan.. Dan harus kembali lagi...
Sometimes the travelers can not stay long in the village because of work waiting ... There is a week even there is also up to 1 month .. And must come back again ...
Pada saat meninggalkan kampung halaman perasaan sangat sedih dalam hati berkata apakah tahun depan aku bisa pulang kampung????
At the time of leaving the hometown feeling very sad in the heart say whether next year I can go home ????
Selamat idul fitri mohon maaf lahir batin
congratulations eul fitri apologize inner birth