Film camera enthusiasts talk to each other
just like dog owners and classic motorbike riders. We see each other on the streets, and at least nod or wink at each other as if to say 'hey I see that camera you have there'.
---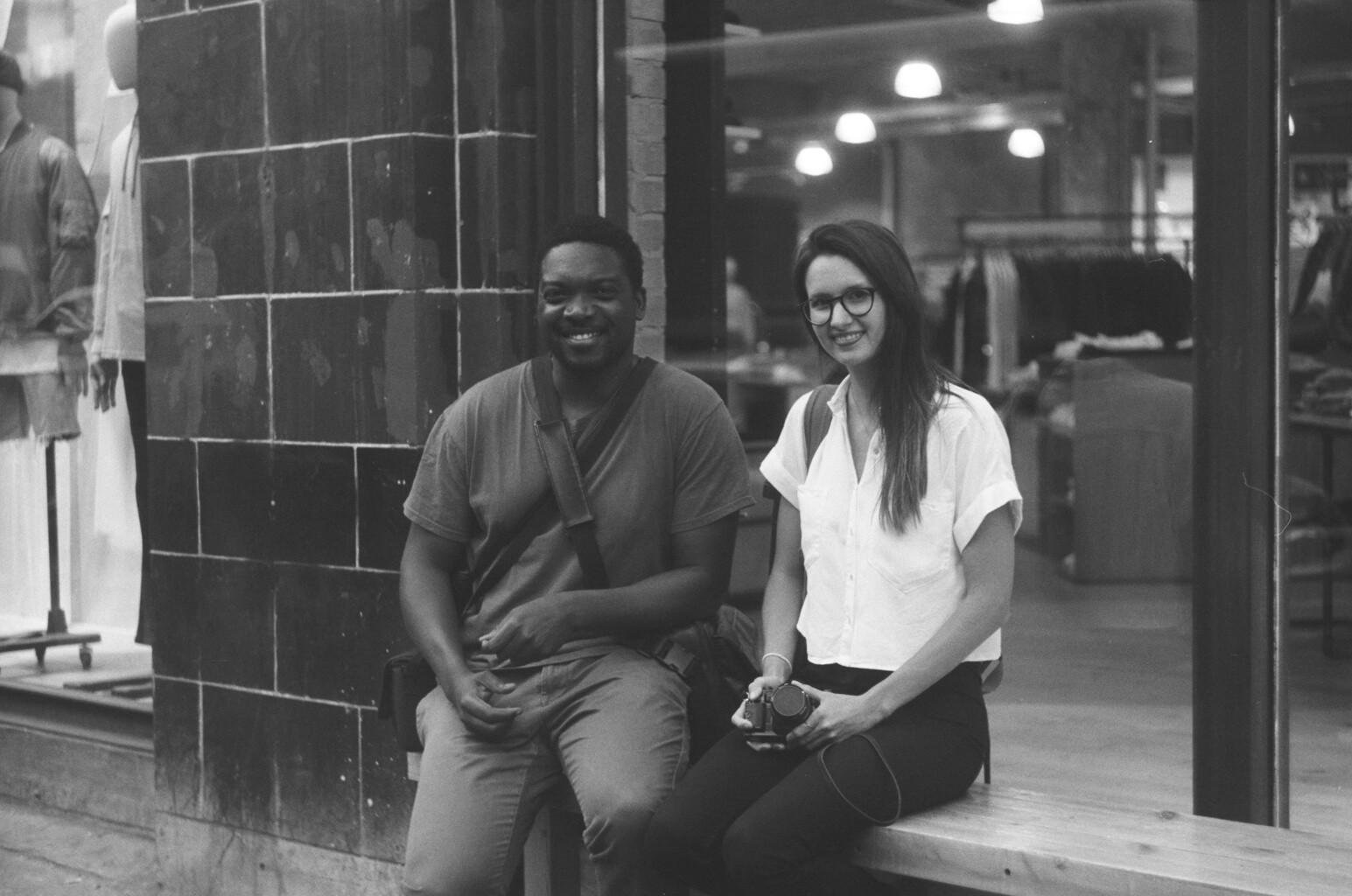 ---
My friends shoot film
I haven't done it in a while, but there is a thing I do on my YouTube channel where I go out on the streets with someone I know and get them to shoot a film camera. More likely than not, that person would be a photography noobie, or at least a film photography noobie. They'd have to use one of my vintage cameras, shoot an entire roll and react to the prints after we'd developed them same-day.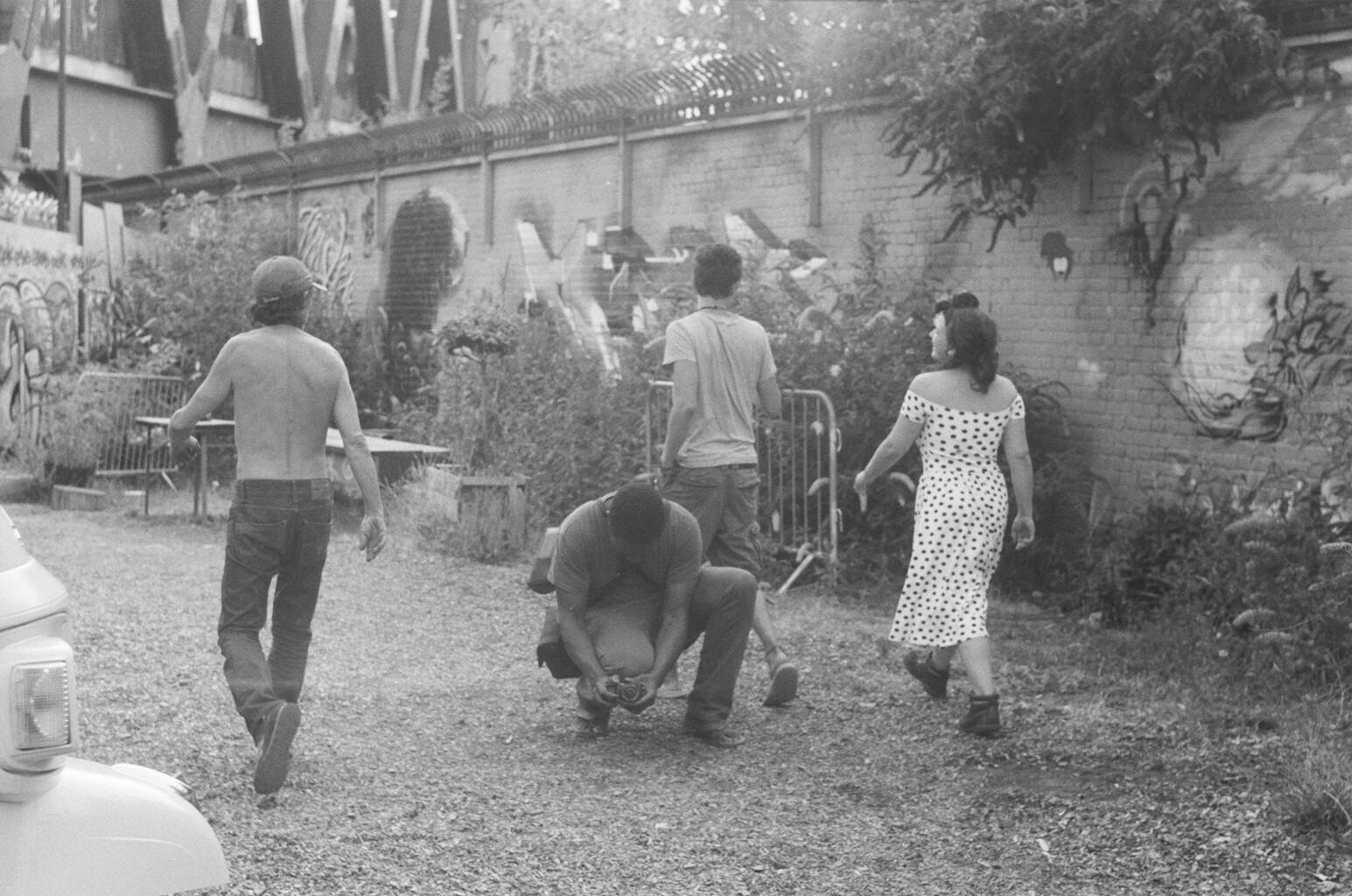 The videos are expensive to shoot due to the cost of buying, developing and printing film - especially using the lab's same-day service. The fun, however, overweighs the cost - for me and my friends.
This particular session, I was out shooting with the gorgeous Inesa. We were half-way through our shooting session when we spotted another like-minded soul.
Libby was wielding a Canon A-1 so naturally we sparked up a conversation with her. The conversation got so interesting so I asked if I could get some of it on camera. She obliged.
Meanwhile Inesa took the opportunity to fire off some shots, on the Zenit 12XP, camera of me at work. I quite like them I must say. One of the photos was out of focus, but I still think it looks nice. It's easy to get out of focus photos with some film cameras and lenses like the Helios 44-2 on this camera. That lens gives low contrast and soft photos at wide apertures which some people may not like, but are beloved by cinematographers and portrait photographers alike.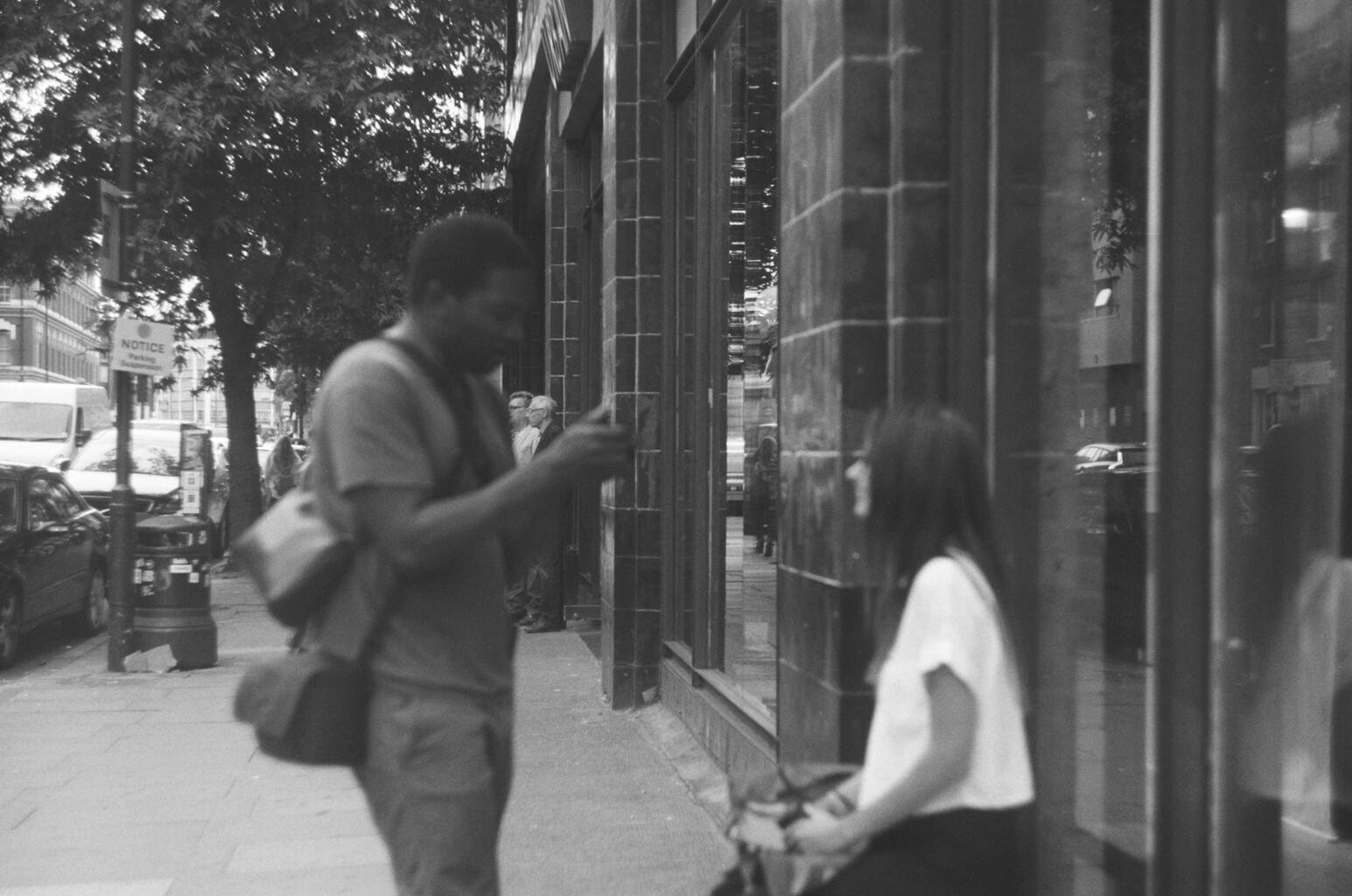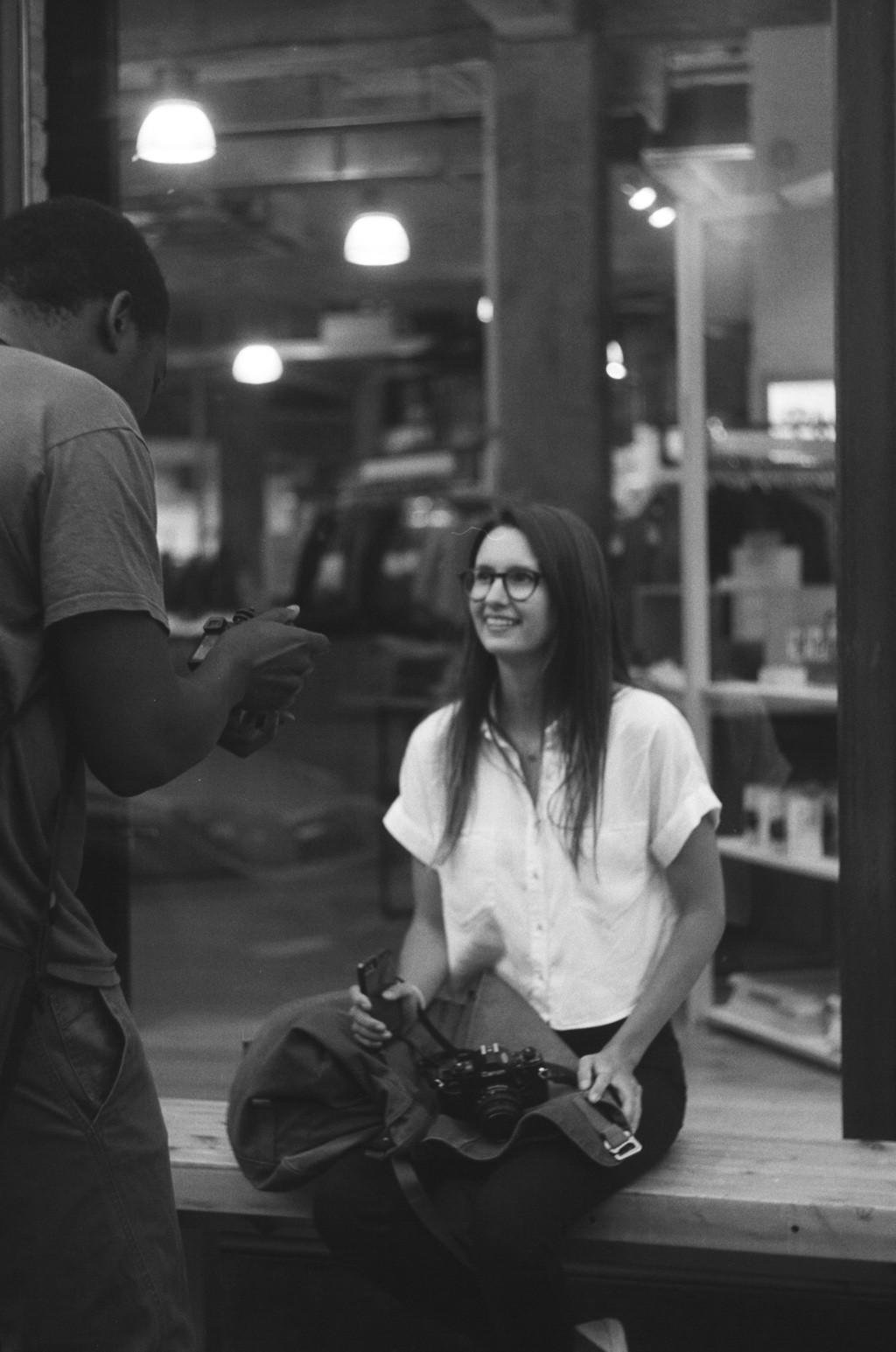 ---
Libby's Instagram
Inesa's Instagram
---

Peace and Love ✌🏿
Adé
© adetorrent.com