My favourite battle for 23/02/2020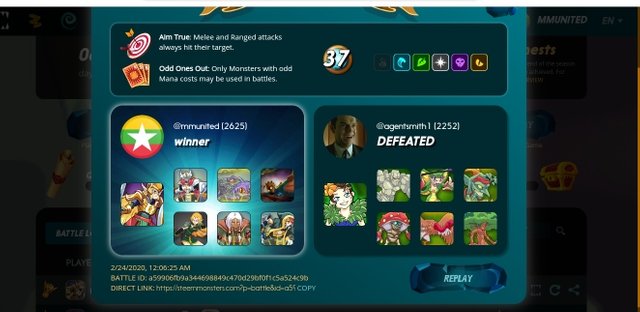 https://steemmonsters.com?p=battle&id=a59906fb9a344698849c470d29bf0f1c5a524c9b&ref=mmunited
| Rule 1: | Aim true |
| --- | --- |
| Rule 2: | Odd cards out |
This is my favourite triple sneak setup. This is really good to attack from the back.
He has the cards with the level lower than me. He has a great team combination.
My triple sneak techniques is very well blended with Daria dragonscale. By the way I have reached to rep 67. It takes a lot of time at this state. Thanks.