Contest # esteem-awesome Chicken fried chicken and sausage cheese.
INGGRIS
Good afternoon steemians friend. How are you all? All is always in the protection of God Almighty.
Well ,, this afternoon I will post about making a Bread of fried chicken and sausage cheese I made this afternoon. Hehehe must be a friend of sukak.
First I share the materials - ingredients that need digunaka is.
Material:
1 kg of chakra flour
1 egg
275 grams of sugar
20 grams of instant yeast
15 grams of milk powder
500 cc water
200 grams of butter
1 tablespoon of fine salt
Material contents:
300 grams of diced chicken meat and diced.
2 cloves of garlic
2 Spring onions
1/2 tsp pepper powder
1 tsp fine salt
1/2 teaspoon flavor
2 tbsp sugar
200 grams of boiled potatoes, small ptong
200 grams of boiled carrots, cut into small pieces.
(Saute onion dn bwang putih, potatoes, carrots, chicken meat, salt, flavoring, pepper and sugar to stir until dry)
How to make:
Beat flour, sugar, instant yeast, eggs, milk, water until well blended.
Enter the butter and salt shake lgi until batter dough.
! [image] (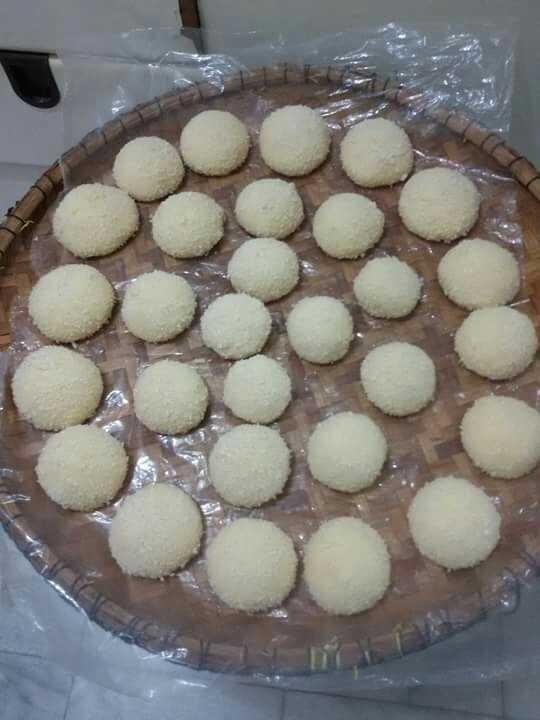 )
Then for the dough 50 grams of contents with the contents of the material do until the dough runs out.
For the taste of sausage cheese, stay in the contents of sausage and cheese, then dip it into egg whites and roll it onto the flour. let stand for 30 minutes.grain with low heat.
! [image] (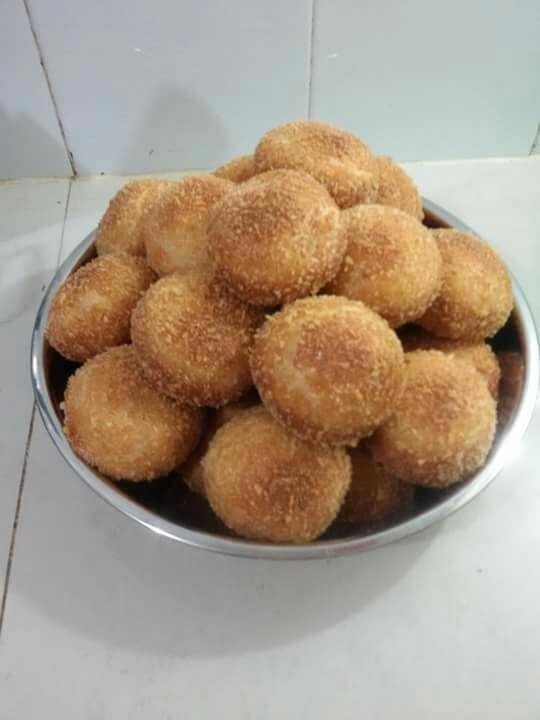 )
Here I will share some photos Fried chicken fillet and sausage cheese that I'm ready to make this afternoon. Hope you guys like it. All friends.
! [image] (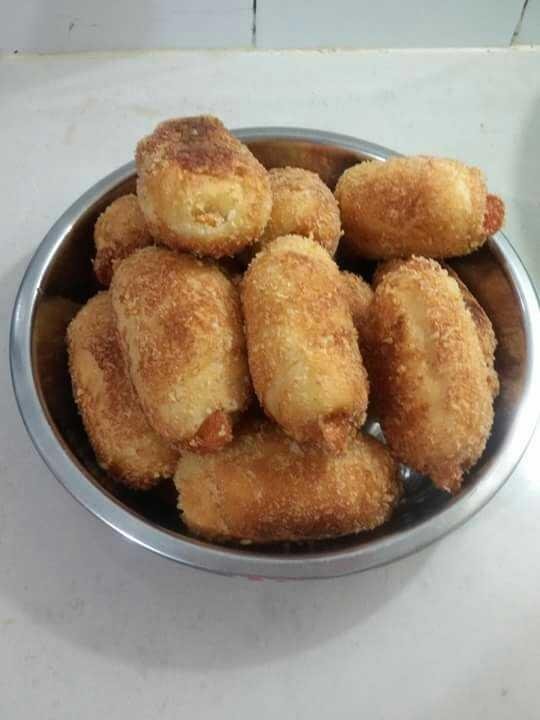 )
So my post on this afternoon. Thank you for taking the time to read my post. Hopefully this post I share this can be useful. Good luck the result of not perna interest us all friends.