The Noodles Of Aceh, Indonesia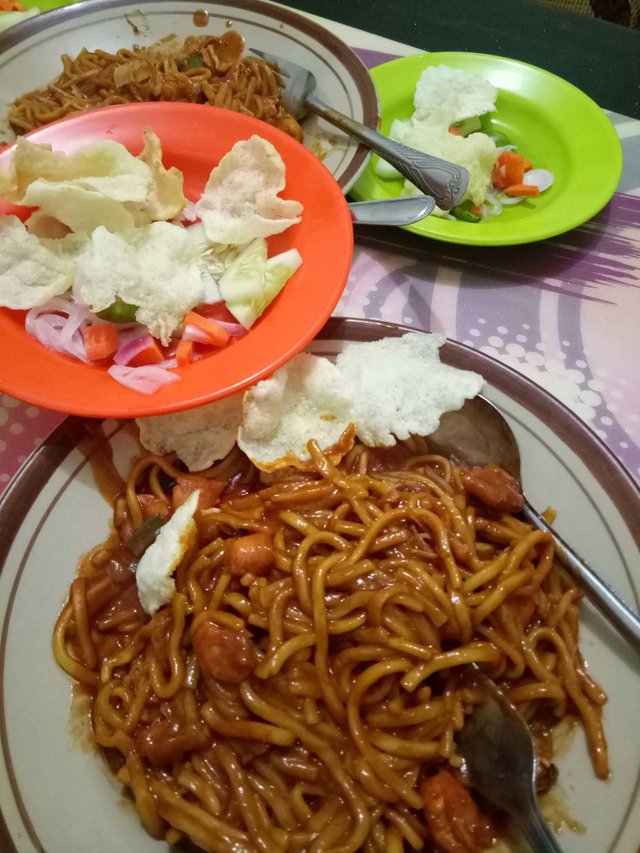 Aceh is the most western region in Indonesia but do you know, Aceh is an area with a variety of results ranging from natural products and abundant earth. Besides, if you go to Aceh do not worry because in Aceh you will never mention the word do not know what to eat, Aceh has various kinds of food that is very famous in the archipelago one of which is noodles Aceh, who does not know the Aceh noodles?
Mie Aceh is a food that is searched by the people in the archipelago, especially the Acehnese people because it is very tasty and delicious it may be there will immediately fall in love and also experience an acute hooked for a long time. Mie Aceh is made from the same core flour as well as the ingredients with other noodles in general different is the spice of its cuisine is very rich in spices which is certainly a hallmark of Indonesian society in general and Aceh in particular.
Mie Aceh has many choices including Mie Aceh shrimp (as in the picture), Aceh crab noodles, and other kind. Are you in Aceh?
Or are you in Jakarta?
Let's wait for what else to taste and feel the pleasure.