The esteem app: An outstanding review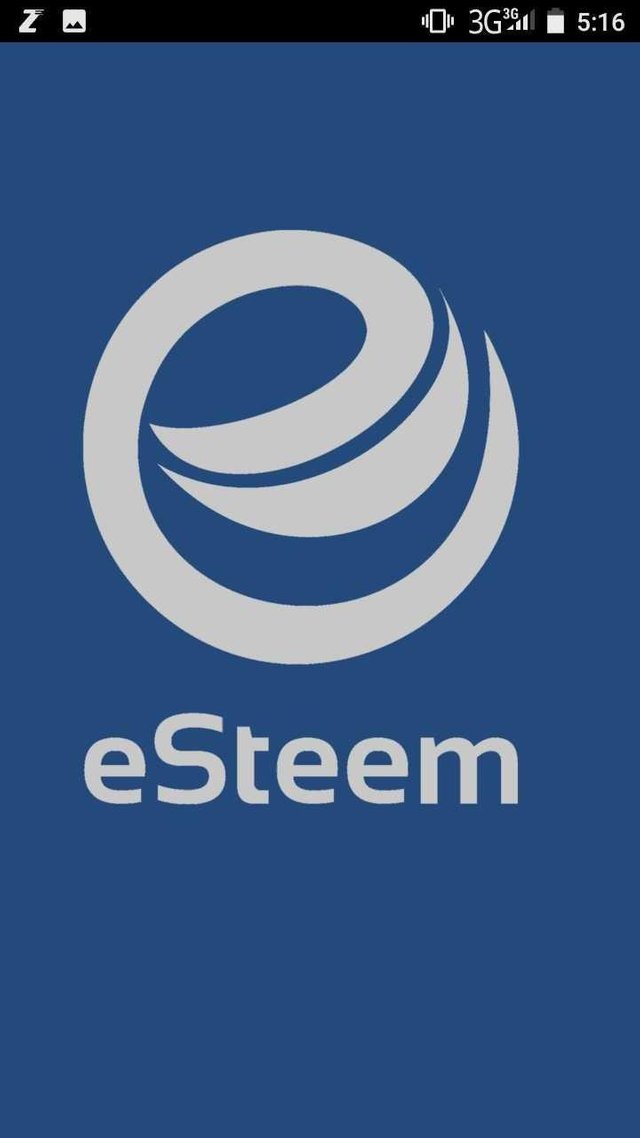 The esteem app has been around since 2016, designed and created by @good-karma and is available for download from Google play store.
On joining steemit about a month ago, i have learnt a lot, met a lot of people from different walks of life and most importantly, i learn something new everyday.
I must confess i didn't know there was a steemit app until a few days ago. The idea of an app is awesome. All your steemit activity in one place!
Esteem app has really cool features which i feel everyone should know about.
First of all, it is easy to use. You can find your way around it easily. On opening the app, you see the trending page. Clicking the down arrow allows you to choose viewing your feed, hot posts and new posts as well.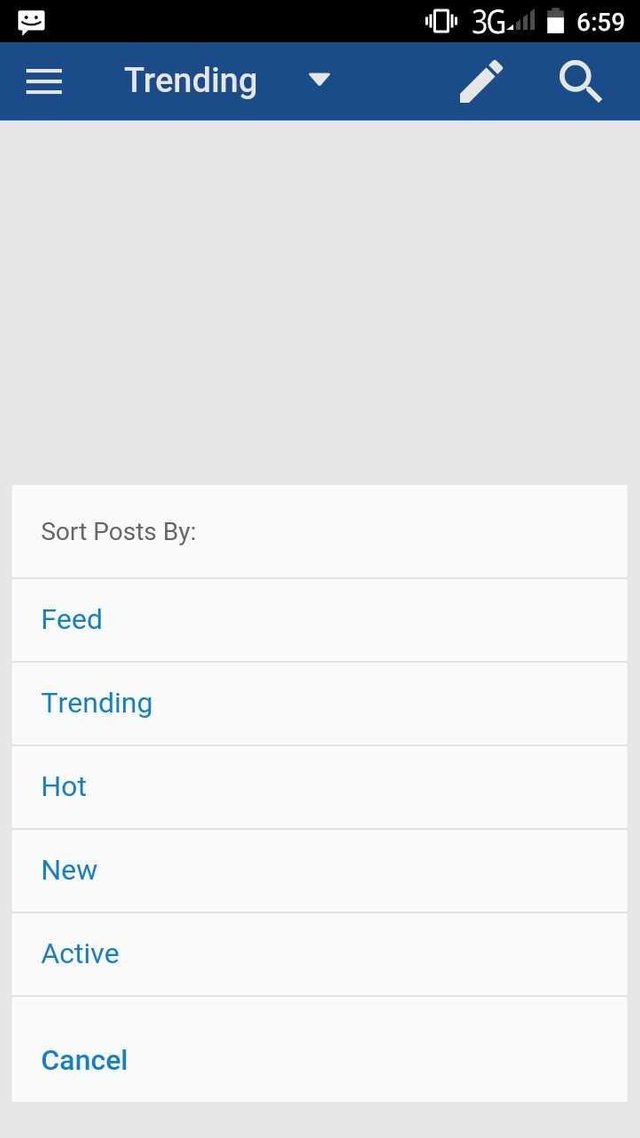 You are required to login to view your profile.
On the dashboard is your username, reputation and voting power displayed for your viewing pleasure.
Clicking the down arrow brings up your steemit activities.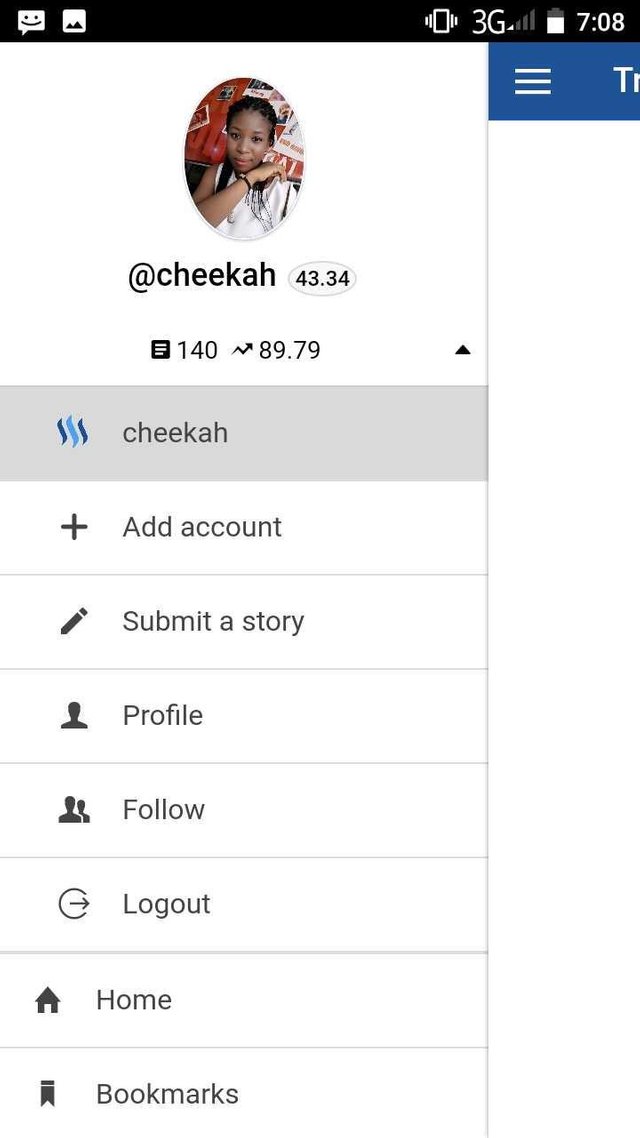 Submit a story for typing your posts

Profile where you can view your blog, comments, replies and wallet just as your browser would.
Another cool feature is the activity manager circled below is part of the profile page. Clicking on it shows you the following activities: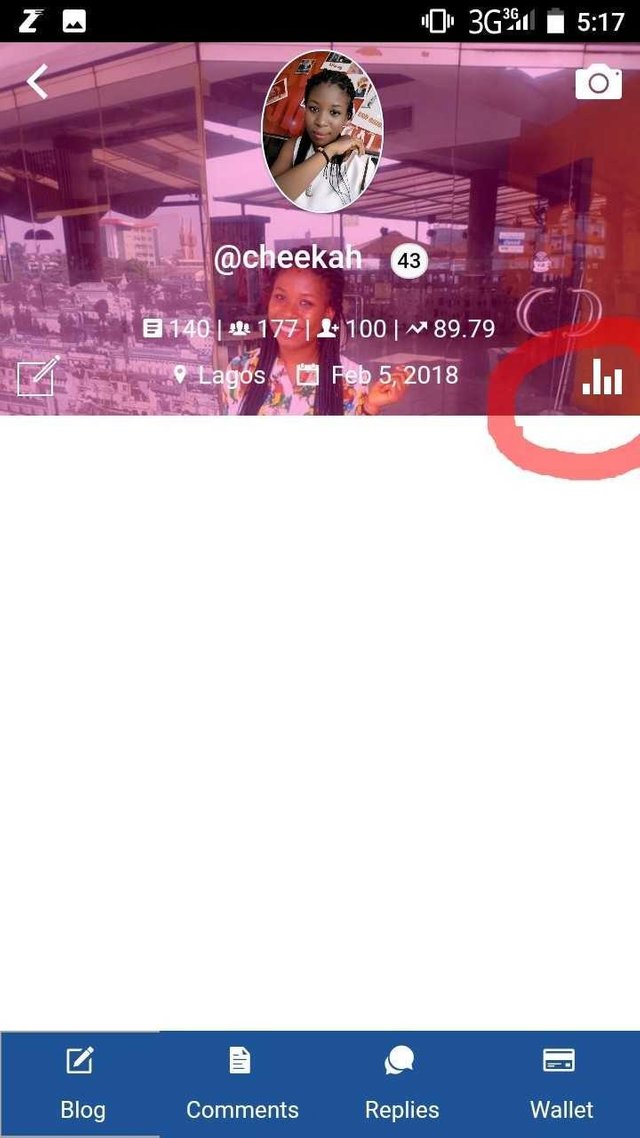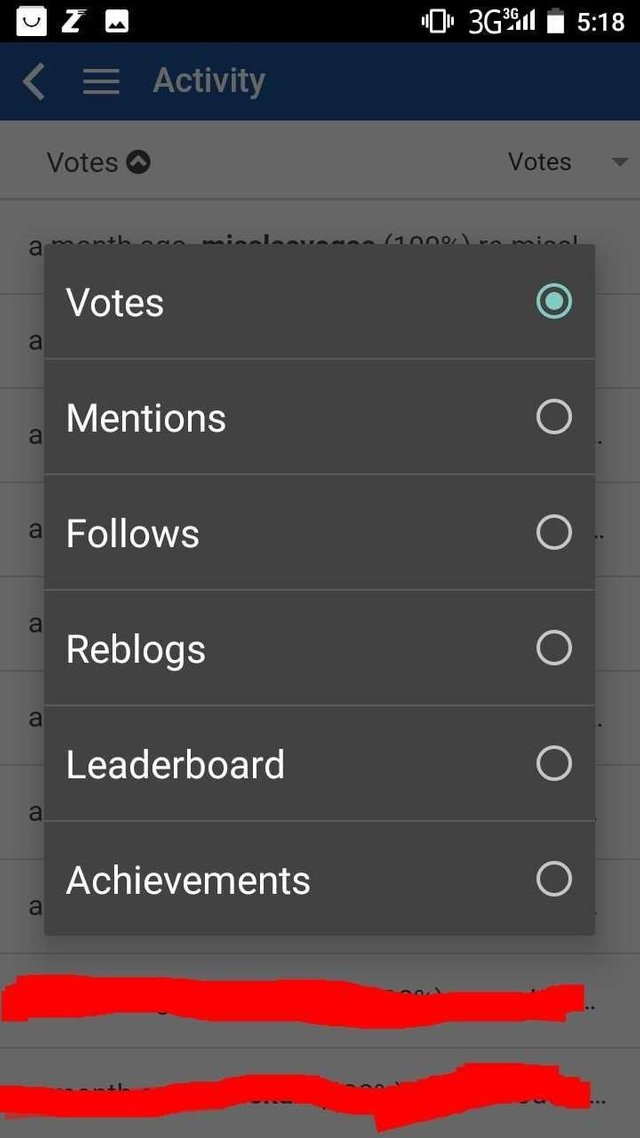 Votes which shows details of those that upvote yoir votes and comments as well as at what percentage.

Mention shows you who mentioned you in a post or comment.

Reblog feature shows who liked and resteemed your post.

Leaderboard shows effective users of esteem app which attracts special rewards.
Another interesting feature of the esteem app is the add account. You can log in two accounts at the same time!
Bookmarks ensures you save those interesting posts you would like to read again, keeping all things steemit in steemit.
You can also schedule your posts here.
Transfer is made easy without you going to your wallet first.
Exchange of steem funds also is easy on this platform.
Another feature is the capture camera feature. Selfie lovers would adore this.
Steeming with esteem is really cool. I am enjoying tbe experience and plan to use it more.
There is room for improvement though. The app loads data slowly. At first, i thought it network but it turned out not to be.
Also, with my browser i can see details of those those who upvoted my post when i open that post.
I think it would make the app more awesome if this feature is added. Video upload should also be considered.
Thanks to the @esteemapp team for organising the esteem Awesome Contest
All images are screenshots with my device.
This is my writeup for said contest.