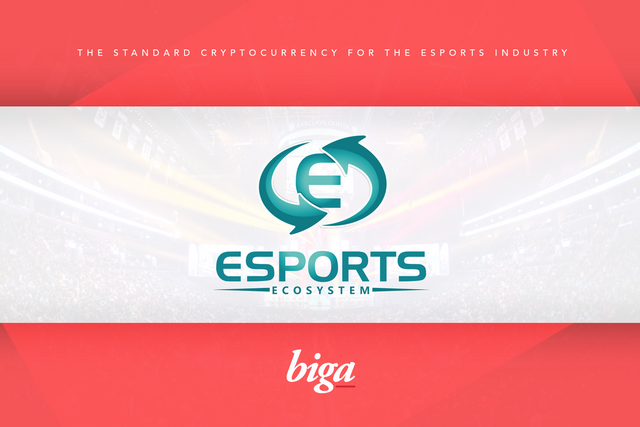 BIGA (Blockchain Integration Global Advisors) has quickly emerged as a leading organization in the industry that can provide clients with a superior suite of marketing and development resources at any scale that ensures optimal results in the marketplace. 
BIGA's ability to establish brand equity for clients through a range of marketing services and activities coupled with its exceptional investor network provides a unique value add to clients, many who are entering the blockchain/cryptocurrency space for the first time, or that otherwise may have an existing technology solution ready for mainstream adoption. 
BIGA is excited to announce that it has aligned with eSports Ecosystem to bring awareness to the blockchain and cryptocurrency communities as well as surrounding technologies associated with innovative solutions and services within gaming communities. 
To support this effort, BIGA and eSports Ecosystem are working closely together on a strategic marketing plan with a dynamic marketing mix that will deliver key information to its targeted audiences broken up into several phases over a specified timeline. 
Part of this marketing mix includes the utilization of key social media networks and communities as part of phase I of the marketing plan. In addition, BIGA and eSports Ecosystem are formulating plans to bring awareness towards their upcoming ICO launch and is focused on aligning eSports Ecosystem with additional strategic partners in the esports (electronic sports) industry. 
eSports Ecosystem aims to be the standard cryptocurrency for the multi-billion dollar eSports industry. ESE tokens will be used for a myriad of blockchain solutions related to the online gaming industry such as sponsoring players, teams and events, payouts to the players and teams by adding ESE tokens on top of the current fiat prize pools, discounted entry fees into tournaments, as well as to trade for merchandise on-site and online through their upcoming ecommerce website. Most importantly, the ESE cryptocurrency will be used for the growth and facilitation of the eSports ecosystem.
Look for eSports Ecosystem to disrupt the world of online gaming as they continue to make exciting developments in the industry.

eSports Ecosystem Resources:
Twitter - www.twitter.com/esportseco
Telegram - www.t.me/esportsecosystem
Twitch - www.twitch.tv/esportsecosystem
Reddit - www.reddit.com/r/esportsecosystem/>
Discord - https://discord.gg/9PjqyvY
Youtube - www.youtube.com/channel/UC5qhLkmSzTbg1JbZWPdSFsg
Website - www.esportsecosystem.com>
Email - info@esportsecosystem.com
Bitcointalk - https://bitcointalk.org/index.php?topic=4974527.0