The professional organization of American gamers who take shelter in the name of OpTic Gaming, now stepped one step further to realize his efforts to become a leader in the entertainment gaming industry.

Through the official website of the nickname 'Greenwall' (19/7), they announced the latest expansion step by launching the division of OpTic SEA, which will immediately greet the fans from the realm of Southeast Asia, through three new recruits, namely :
- Christina 'Miao Miao' Xiaoting (influencer & streamer)
- Joseph Germani (YouTuber, actor)
- SparTankeR (shoutcaster, streamer)
"OpTic (Gaming) has built a global community of people, streamers and teams with the same passion," says Romain Bigeard, GM of OpTic Gaming. "Seeing the rapid growth of eSports in Asia, we are delighted to present exciting and high quality content and events to entertain our Southeast Asian fans."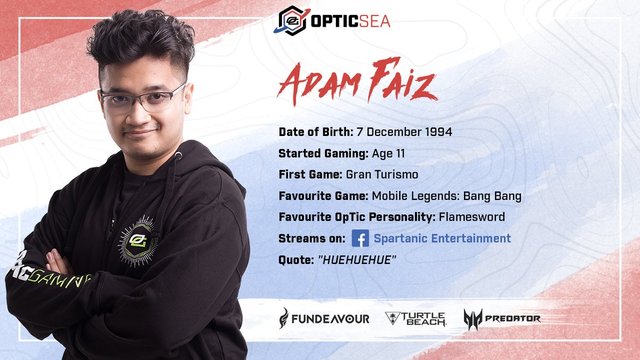 Not long ago, OpTic Gaming also introduced a brand-new roster for the Mexican OpTic division, which will compete in the Gears of War game. Furthermore, just in early May yesterday, they team up with AFK Gaming and SoStronk to expand eSports division with the title of OpTic India.
Armed with the total number of followers of the three figures of the game content division OpTic SEA, which recorded up to 800,000 followers, they will also hold an event. On July 23rd, 3 new persona will do livestream PlayerUnknown's Battlegrounds (PUBG) for two hours.
The fans will not only play together, but also have the chance to win special merchandise prizes already signed by DOTA 2 team from OpTic Gaming (now preparing for TI8).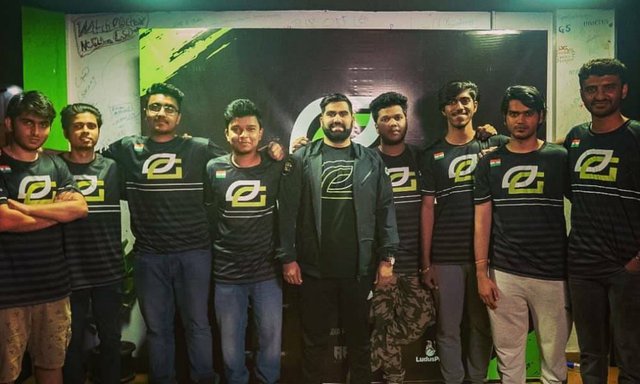 How is my friend eSports, anyone interested in joining PUBG with OpTic SEA? Want to have a great prize with your favorite player signature in OpTic Gaming DotA 2?
---
Find More exciting news about Esports and games on @arena-esports
---
---
DON'T FORGET!
To leave an upvote if you like my post and If something interferes with your mind or wants to discuss about, you can leave the comment down below.
Work Hard Play Hard
---