Ĉi tie ni denove festas kiel en ĉiu dua jaro. Estas Svabia-Alemana Fastnokto, tipo de la tradicia kristan-bazita karnavalo. Tempo fariĝi sensenca kaj amuziĝi. Kompare kun la tre konata pli juna Rajna Karnavalo de Kolonjo, ĉi tie la homoj sin turnas al sorĉistinoj, troloj kaj teruraj arbaraj monstroj kun plejparte lignaj maskoj, ĉar estas tre arbara montara regiono. Kvankam la svabia karavalo plejparte okazas en drinkejoj kaj restoracioj, la plej vidinda evento estas la strata parado en diversaj urboj de la regiono, organizita de diversaj karnavalaj kluboj. Ĉi tie en Blaubeuren pli ol 80 grupoj kaj muzikaj marŝbandoj iris dum horojn tra la urbeto. Kelkaj kostumoj estas ege tradiciaj sed aliaj montriĝas en pli nuntempa desegno.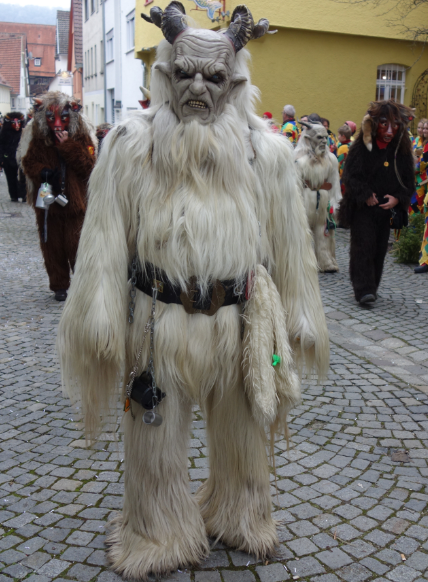 Here we are again as every year. We are celebrating Swabian-Alemannic Fasnet, one form of the typical Christian based carnival which occurs in the liturgical season of lent. Time to get silly and have fun. Compared to the well known much younger Rhenish Carnival, here the people turn into witches, trolls and gruesome forest monsters with mostly wooden masks, because of the surrounding dense forests. Although the Swabian-Alemannic Fastnacht basically takes place in pubs and restaurants, the most spectacular events are the street parades in different towns. Here in Blaubeuren more than 80 groups and brass-bands marched for hours through the town.
Some costumes are extremely traditional but others are shown in a more contemporary design. Enjoy yourself.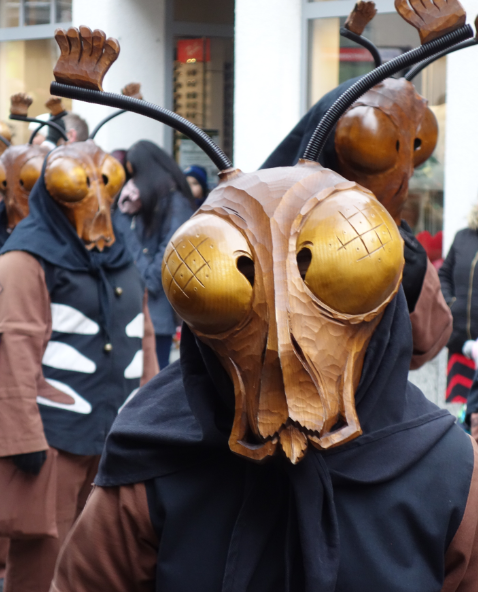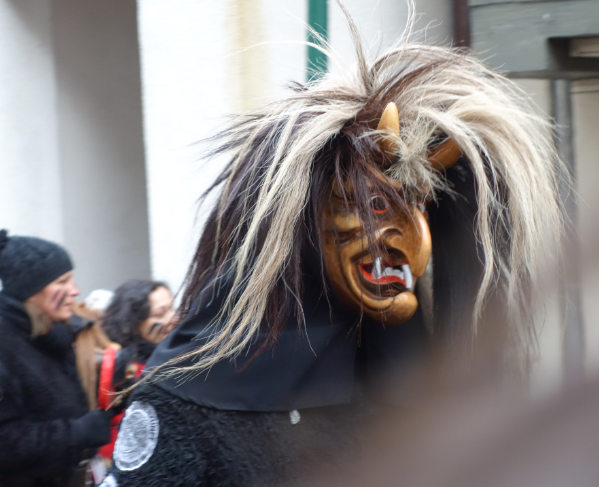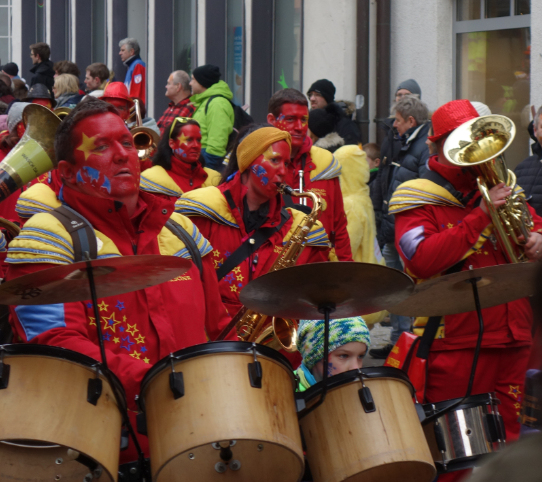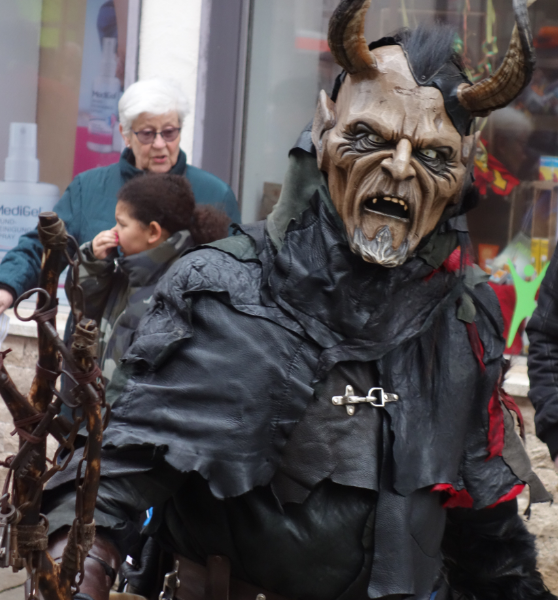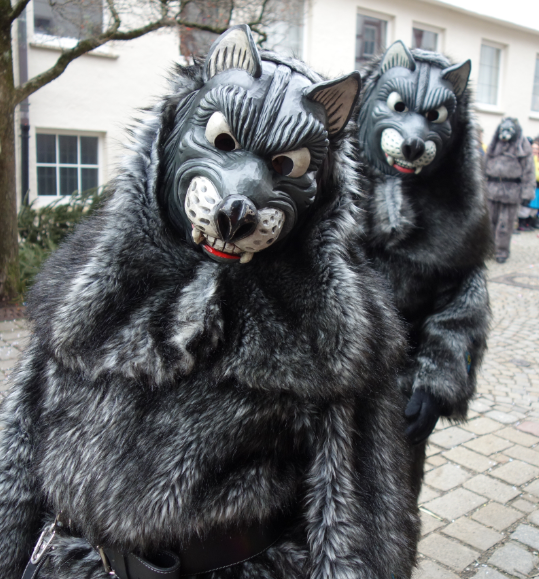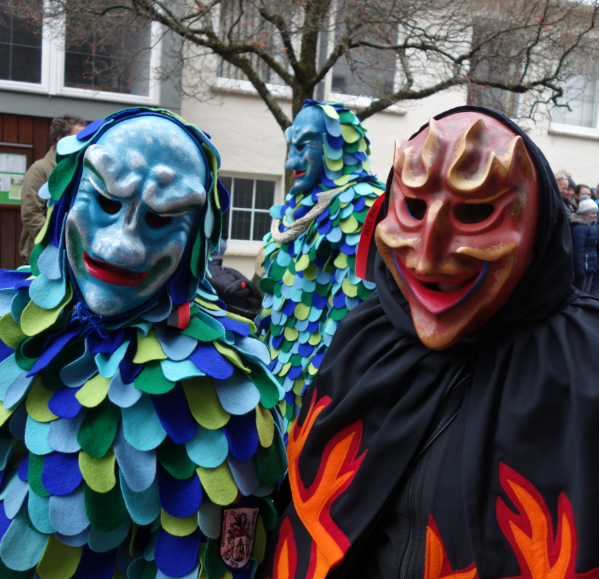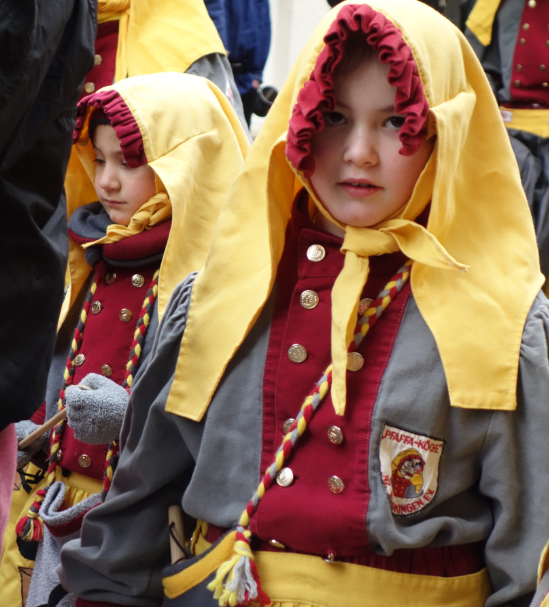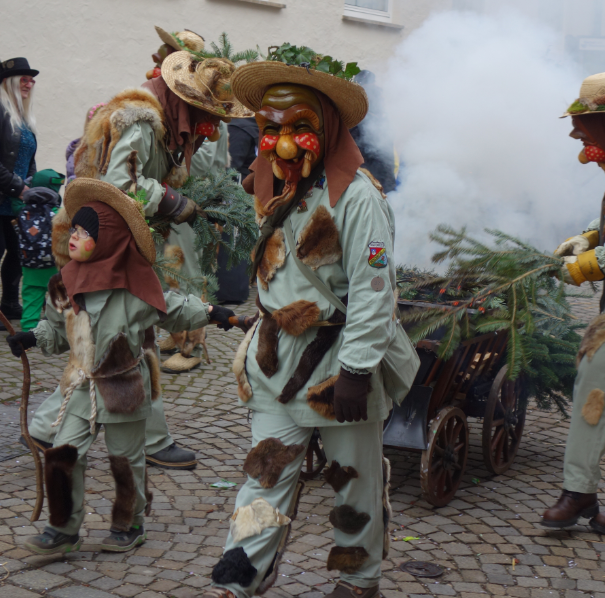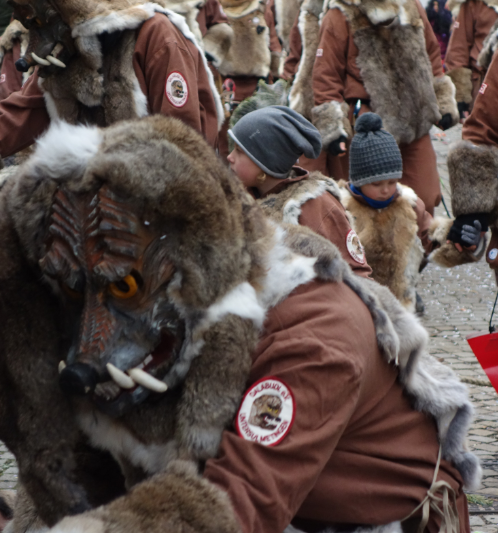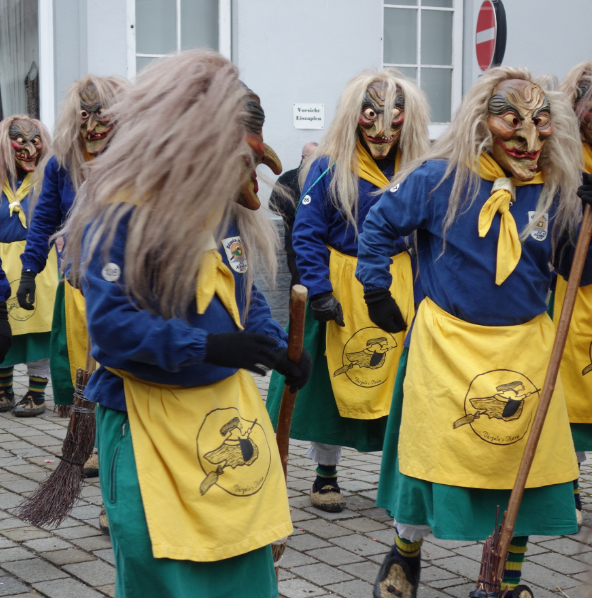 Dankon pro via vizito kaj voto. Agrablan tempon al vi kaj koloraj sonĝoj!