En este episodio trajimos a otra persona del grupo de Bitcunres, Mariluna, es una persona originaria de Venezuela que radica en México y usa las criptodivisas para enviar dinero a su familia en Venezuela. Vakano no estuvo en este episodio pero espero que regrese el próximo.
Ella nos comparte sus experiencias con Bitcoin, como empezó, como es que ha logrado aprender a dominar la tecnología y su opinión por la cual puede haber tan pocas mujeres en este espectro. Compartió con nostros posibles problemas y soluciones a tal situación así como otras perspectivas personales en cuanto a las criptodivisas.
Espero que les interese y de ideas del gran potencial que tiene el mercado femenino para crear mas servicios para este segmento del mercado.
Agradecemos a nuestros partners, DASH, Bitcuners, Bitcoin.com y otros.
---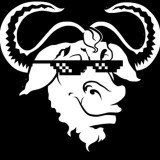 About me:
Steemer, crypto fan, like to listen to 90s hip hop, and loves to chat about Linux Python and Free software. Runs a local Tech club in sunny Cancun, and enjoys hopping on planes and landing somewhere else.