Phosphor Ethic Alkali
*******
original poem by @d-pend
 **** 
   with art by tZAKOL
---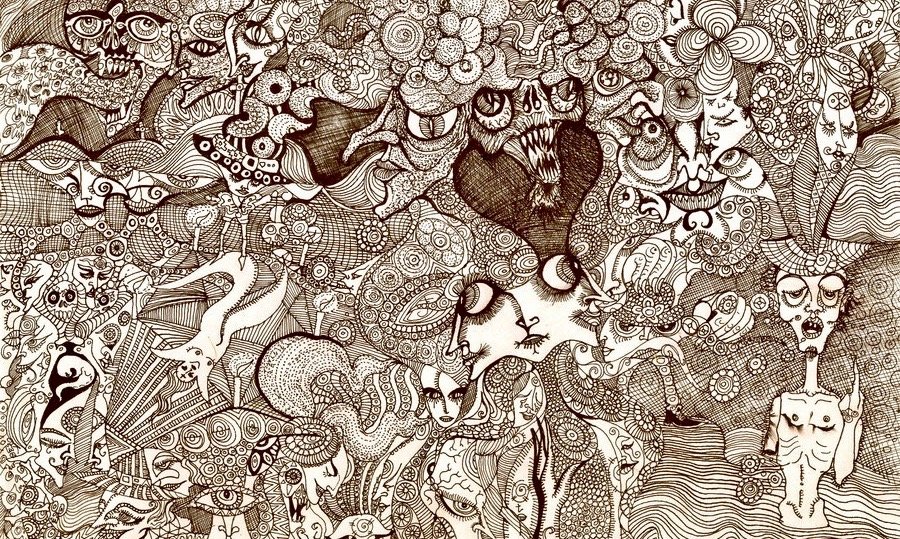 ---

---
Phosphor Ethic Alkali
existence ripped from tight-held palm,
the minutiae of day-facing glances
flash infinities unbearably intricate
in the throes of living embalmment.
harangued by paranoiac-critical bliss,
edged over an artifice distended
to promulgate a tormentuous absence
in the never-ending moment.
stale promises of pleasure unearned,
akashic palace of shadow-puppetry
whose cheshire grin, a fissure sombre
swallows me wormhole of Kali.
---

---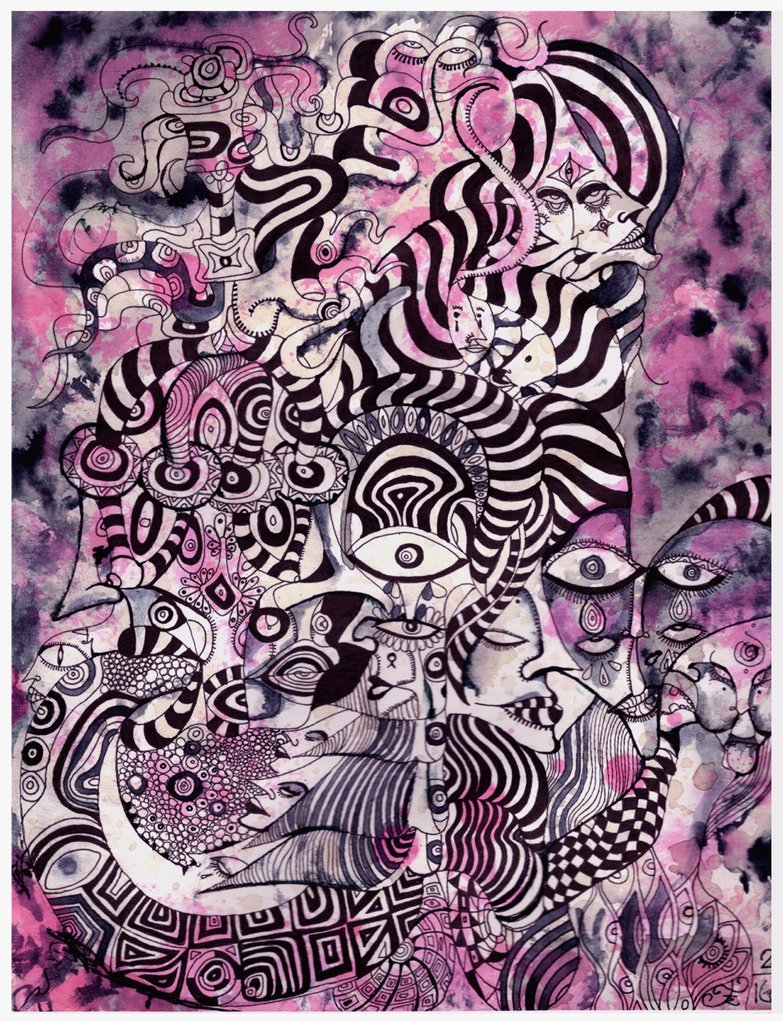 ---

---
---

---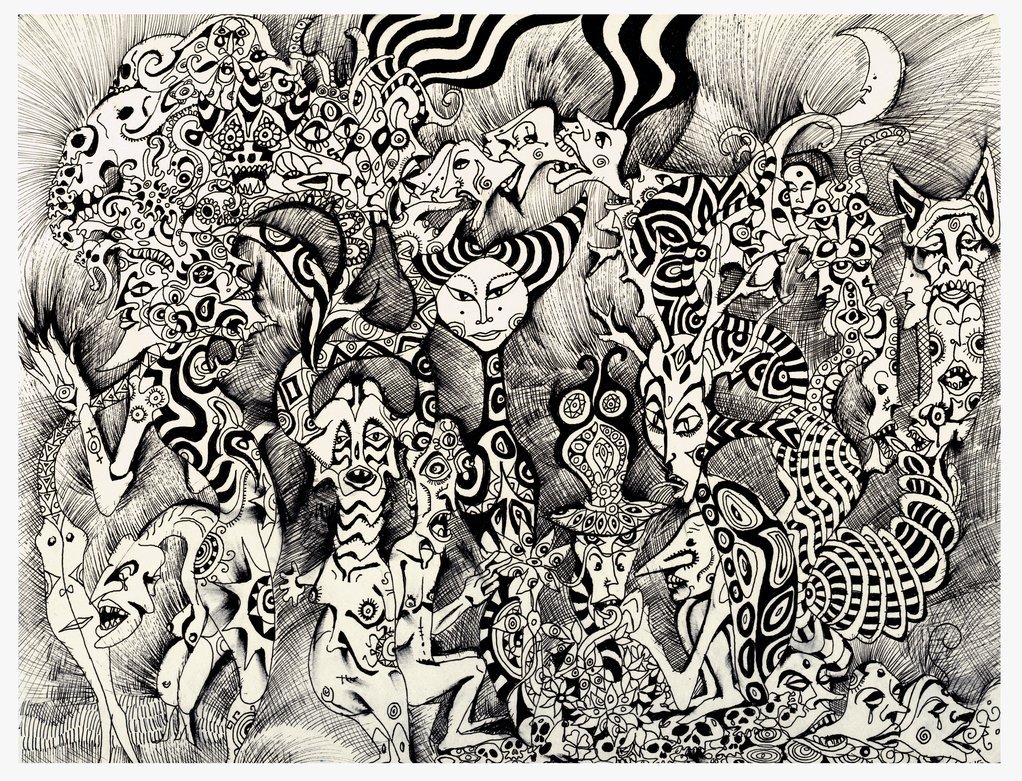 ---

---