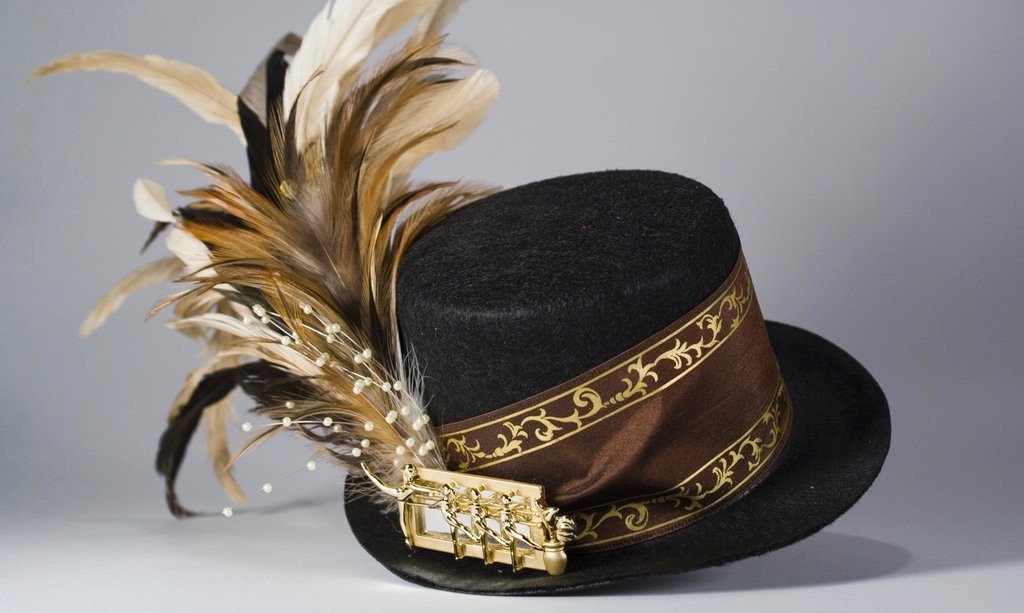 ---
Doff'd
A crushed top hat shrunk down
into the husk of a pea pod,
placed into the chamber of an hourglass.
Set onto the mantle of a fireplace,
flipped every ten seconds
to watch the sand trickle
into a motion blur
of cosmic gunpowder.
In the creeping of smoke some dignified gentleman
is gesticulating wildly,
expounding the etiquette of transmigration
until the cloud evaporates
into more menacing shapes.
(It looks like it shall rain,
a long storm;
perhaps
for a dreary fortnight.
I know the chants to ward it off,
yet choose instead
to watch its humid flight.)
Stretching avian fingers
over stripes of blue and gold,
pond sunk low into the caverns.
To swim with blind fish,
and learn their pillared language.
After sufficient study
through the piscine dreams,
projected through arteries of limestone upward.
Serpentine oil of salt emerging
Into a grove where the crimson monocle of dawn
Uncrumples its tophat and puts it back on.
---

---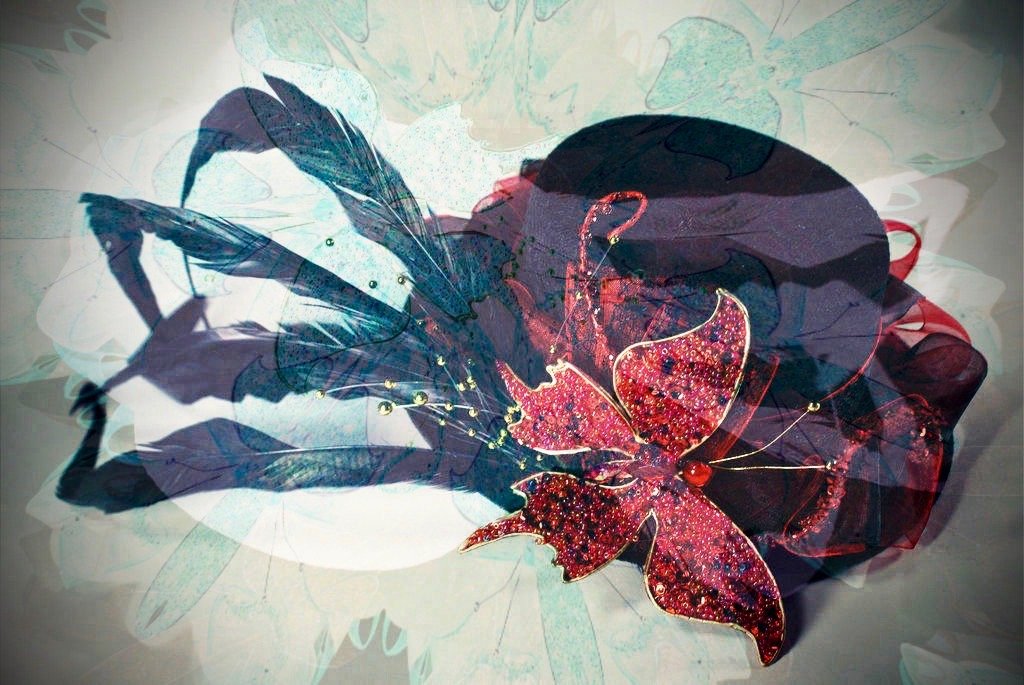 ---

---
Poetry
Written by
@d-pend on 5/30/18
.
Top hats by
Lastwear
.
1 — "Feather'd Ballerina"
2 — "Dark Butterfly mini top hat"
3 — "Mourning Stepmother"
.
Join the Steem Schools
Discord here: https://discord.gg/hyfYQ9P
.
We have free daily poetry classes
on Monday, Wednesday, and Thursday
from 5-7 PM UTC, open to all!
---

---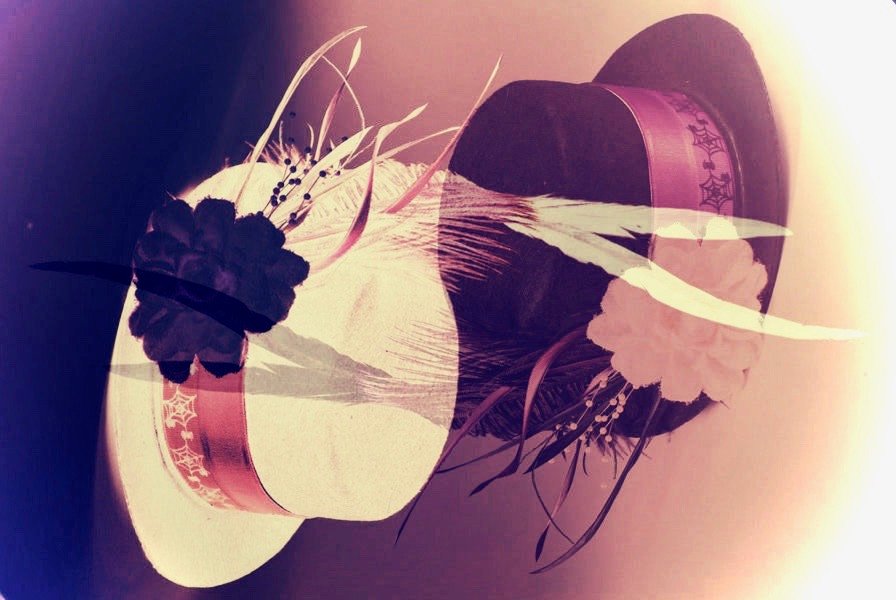 ---

---