Ethical Practice And Organization Sustainability (Case study of Niger Delta Oil Producing State(Bayelsa) In Nigeria)
CHAPTER ONE
INTRODUCTION
1.1 Background Of The Study
The concept sustainability was introduced in 1987 by the U.N, Today it has become popular in the business world within local and international interaction.
Brundtland 1987 define sustainable development as the development that meets the need of the present without compromising future generation.
(Kuratko and Hodgetts 2004) define ethics on the other hand as set of principles that explain and differentiate between good and bad. In the world as a whole now,all organization are driven and managed with codes and ethics that guide the firm including employees from the highest rank to the lowest.
It is therefore worthy of note that good business is the function of good ethic and it's practice.
1.2 Statement Of The Problem
After the discovery of oil in the year 1956 and it's production in 1959 in the Niger Delta area of Nigeria,the area has since then changed. Alot of commercial activities have been cement out continuously by the British petroleum widely known as shell B. P and Agip Oil. Ever since the discovery the focus has been on oil money and nothing has been developed to improve or ameliorate the human component that make up the region ever through the region has contributed immensely in the development of the country as a whole.
Analysis have shown that the body constituted to look into the problem facing both human and non human that make up the area have not been able to proffer solution or solve the myriad of problem facing the region.
According to Christian Akanni (2000) , The problem have continue to increase to an extent which the region have been exposed to pain and confusion and youth restiveness which lead to unrest that have targeted the companies and this brings about the annoyance of militants youth groups.
Below is a picture of one of Niger Delta Militant Group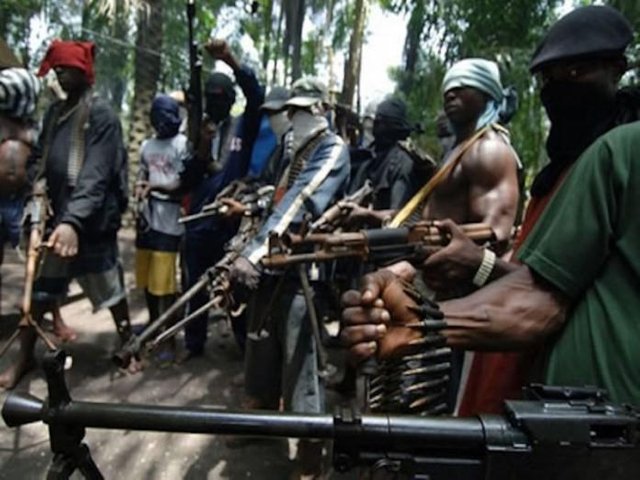 The explanation and reason given by the youth was that, the activities of the oil company have destroyed the agricultural, aquatic and other natural resources and their environment is unsave.
The picture below is one of the affected oil producing community under siege in Bayelsa_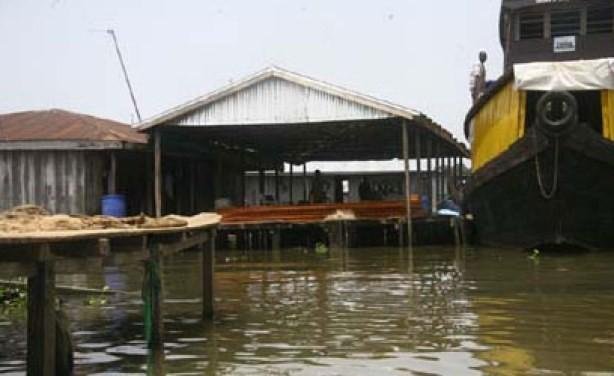 This now make the youth emerge as a vangered to epitomize. Suffering for Their community. If this continue to occur without a change then the company is at the back of collapse. These is where sustainability comes in. Sustainabilty is based on simple principle,everything needed for survival and well-being depends directly or indirectly on our natural environment.
Opus kinetic believes that human being are the major back bone behind every successful organization, these is the main reason why people living in the area where oil are located should not be ignored, the oil companies in the Niger delta especially in Bayelsa have always had round table meeting to also impact the life of the Niger deltans through different means such as providing free healthcare, scholarship to their young ones, loan etc so as to ensure the sustainability if their company, Companies now conduct a policy in such a manner that is compatible with the balanced environmental and economic needs of the communities in which they operate, countless numbers of meetings are been held with the local community elders and government to get an approval for these proposed policy. For example, shell has shown commitment in health security,environment and social performance frame work and under the frame work is a detailed analyses that allows the company to manage and reduce negative risk to the community and environment.
Although there are still lapses but company have been trying to work towards perfection compared to how it was before since the emergence of various militant groups that have took up the responsibility of fighting for their community.
CHAPTER TWO
This chapter focuses on the review of literature on ethical practices and organization sustainability.
The literature review covers
Theoretical Framework
Ethical Practice
-Organization Sustainability
Ethical Practice And Organization Sustainability
Conclusion
Recommendations
LITERATURE REVIEW
2.1 Theoretical Framework
This study will be based on on the Theory of Reasoned Action that was postulated by Fishbein in the year (1963) . The theory is of the opined that individuals and groups behaviors are determined by their attitude which always come from critical examination and evaluation of ones behaviour as well as noticeable norms that explains what others expect.
The theory stated that those two variables are relevant In the determinant of the response of individuals and groups towards every situation . To determine the behaviour of individuals, consideration of self as well as the society can never be over ruled.
This theory fits into this work simply because organization must know what they should do, the law that governs their actions and reactions would never be bogus if the opinion of societal expectations are not considered. Attitudes are determined by beliefs of individuals about consequences as well as a critical evaluation of such consequences while subjective norm is defined by normative beliefs which merely represent the motivation to comply to such belief. One can there by conclude that Oil companies that are really interested in achieving organizational sustainability through ethical practices must first understand the nature of employees who would achieve such vision. Therefore recruitment and selection process would also play a major role in bringing in employees with the right attitude, values, norms and good perception concerning their work environment.
2.2 Ethical Practices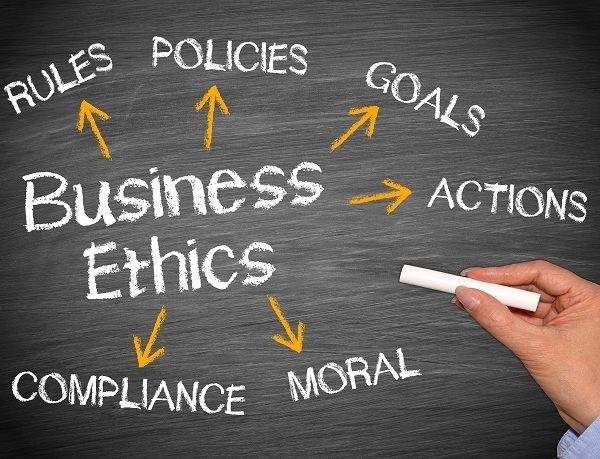 Organizational ethics can be regarded as the principals and standards by which businesses and company operate. They are best demonstrated by the acts of fairness, integrity, compassion, honor and social responsibility.
2.2.1 Social Responsibility
companies also have an obligation to protect the community. For example Oil companies which products or waste can be dangerous to the living things in the community where they are located needs to communicate certain dangers to the community when explosions, spillage or other disasters occur. The owner must also maintain certain safety standards for protecting nearby residents from leaks that affect the water or air quality. There should federal laws that will protect people from unethical environmental practices. Company owners or management who violate these laws should face stiff penalties or shut down from operation.
2.2.2 Code Of Ethics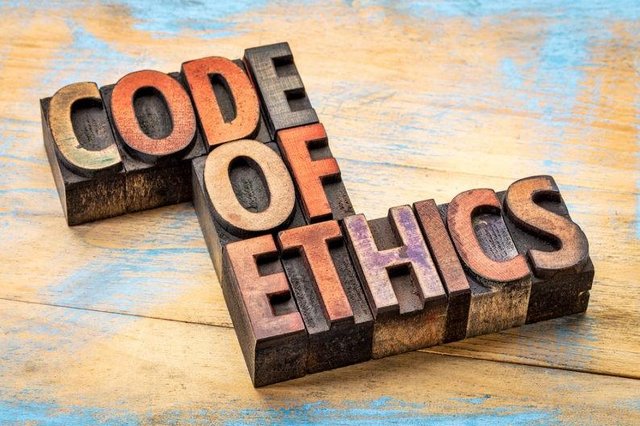 Code of ethics sets standard for company to articulate some sense of responsibility. Ordinarily many would think code of ethics are not for the good people since they know how to behave and need no guidance but according to Lichtenberg (1996) ,He asserts that codes are not for bad people but for persons who want to behave ethically. So automatically without codes of ethics, the bad people would look good and the good people would look bad because there would be no measurement standard.
2.3 Organizational Sustainability
Organizations are increasingly saddled with the responsibility of bringing in the expectations of the society into their business strategies, Their responsibility is not only to respond to rising pressure from consumers, employees and other stakeholders but also to explore opportunities for creating competitive advantage . To this end, organization Leadership has been recognized as an important factor in promoting ethical standards for the sustainability of an organization , driving cultural values to the desirable taste, In short, leadership appears to play an important role in the corporate adoption of sustainability practices. Other factors recognized as promoters of sustainability initiatives are institutional mechanisms such as communication and training.
Stone (2006) points out that, To achieve a high degree of organizational commitment and to remove obstacles to changes of attitude and involvement, a well-defined training and communication plans are some of the greatest key factors for promoting a clear understanding of the role and importance of sustainable practices for organizational strategy and goals.
According to Emas (2015), sustainability is the concept of conserving resources of organization for further generations. It requires a whole lot of social intelligence from the management and leadership of a company or firm in dealing with host communities and other stakeholders within the organization.
Bringing it down to the level of oil company, they can only maintain a sustainable organization if they know how to deal with their host communities, dealing with oil company host communities with great ethical practice will help them curtail the menace of oil vandalism and unrest from the community whose land and other resources have been greatly affected by the products from such oil companies.
The concept of sustainability is on the lips of every business today because the well-being of every business depends on how much it can sustain itself both economically, socially and ethically .
2.3.1 Economic Sustainability
Economic sustainability can be described as a process whereby there is a consciousness to
maintain permanent income for humans. This income could be generated through non-declining stocks of capital (Spangenberg, 2002). In the macroeconomic debate, authors like Rennings (2000) and Bundeshanzlerant (2002) are of the opinion that criteria such as innovations, competitiveness and public debt are predominant while other criteria such as inflation and trade imbalances are politically induced.
Economic sustainability is the provision of increasing stock of man-made capital as well as the degree to which such capital may be reduced from the
accounts.
Economic sustainability help in making sure that there is some sort of perceived growth which would be sufficient for all kinds of social improvement.
Economic sustainability is an integral part of sustainability that denote that we must use, safeguard and sustain resources (human and material resources ) to create long-term sustainable values by optimal use, recovery and recycling. That is, we must conserve finite natural resources today so that it can be of use to the future generations too.
2.4 Conclusion
In conclusion, This work has empirically shown the extent of relationship which exists between ethical
practices and organizational sustainability because it reveals to the readers the sound review carried out by the researcher to ascertain the extent to which ethical practices relate with organizational and sustainability in oil companies located in the Niger Delta area in Nigeria. It has further revealed that while other features would be considered within the organization to account for sustainability, it is very important to consider the level to which ethical practices can act as a predictor variable.
This is because without proper ethical sensitivity, oil companies may not meet the requirements of the future, be it environmental, economic or social and this would make them become recessive to their competitors.
Another fundamental reason why ethical practices should be highly considered in organizations is the fact that even leaders depend on it to make their work environment a better place.
It promotes congruence between organisations and environment , it ensures right things are done always.When firms such as oil companies are sensitive towards ethical issues, it reduces conflicts between the firm and the host communities.
Recommendations:
In view of the above, the following recommendations have been made by me :
i. Sanctions should follow unethical practices in the work place, hosted communities and organizations to set the pace for others to follow.
ii. The code of conduct as regard ethics should be made public so that all involved can see.
iii. A good procedure should be laid down in carrying out ethical issues in oil company hosted communities.
iv. Employees should be well trained and grounded on the concept of importance and concept of ethics to avoid ignorance.
v. Organization such as oil companies should set up a committe or board which will serve as an intermediary between the company and the community where they are located.
Thanks for reading, I remain @sola3097 ... peace✌✌✌