Pays 50% dividends to investors daily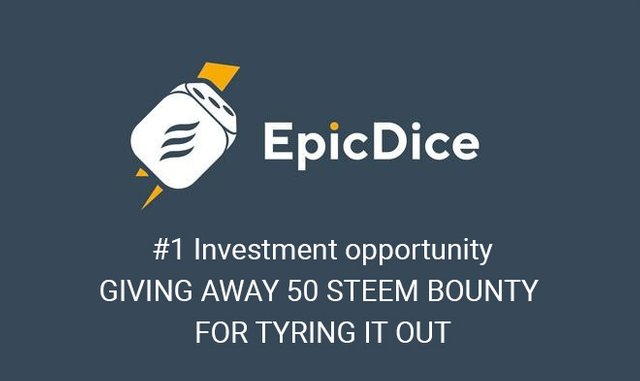 This is the first game I have seen so far, which automatically distributes dividends to investors every day.
At 13:00 GMT the payout is distributed evenly between holders of the EPC token, which can be earned by playing the dice game (1 STEEM wagered 100 EPC payed) or buying on the Steem Engine market https://steem-engine.com/?p=market&t=EPC.
So as soon as you start playing, no matter if you win or lose, you automatically become an investor and you are entitled for receiving daily dividends.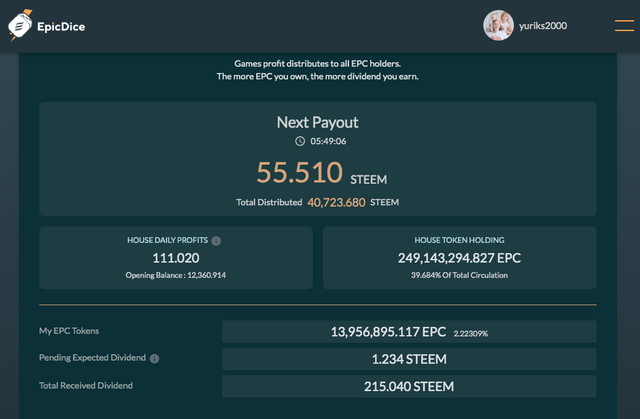 Just bought myself another 5,500,000 EPC tokens

Right now the tokens are fairly cheap 0.00016 STEEM for one token. I think the price is going to go up soon because right now 8.5% of tokens have been distributed and when this number reaches 10%, halving is going to happen and for 1 STEEM wagered players will get half as much tokens (50 EPC tokens).
House takes 50% of Steem earnings and the rest is distributed between investors. For example, yesterday Epic Dice transfered 39.301 STEEM to me for having roughly 2.2% of EPC tokens. Total earnings was 1751.561 STEEM (1751.561*2.2438% = 39.301). Not bad, right! Not every day you get 39 STEEM, but such payments are a delight.

Simple Game play and nice design
The game is pretty straight forward.
Set amount you want to bet and choose below/above which number the next dice will roll.
Click ROLL to place your bet. Transaction ID of this very bet will be converted to a random roll number from 1 to 100.
If the the random roll number meets your initial prediction, you are the winner!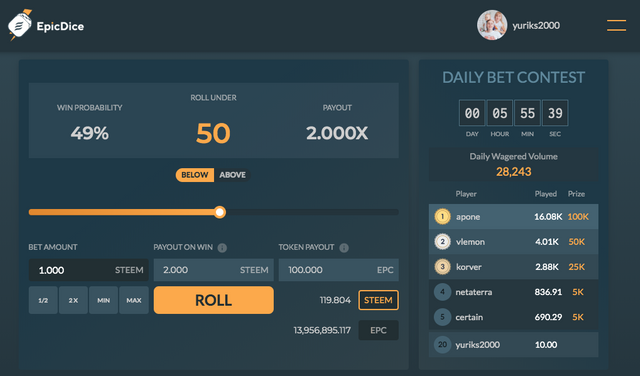 STEEM blockchain Provably fair
You can check every dice result with this provably fair tool.
Or if you would like to check the code in detail it is available here: https://playcode.io/450370?tabs=script.js,preview
All you need is the transaction id on the steem blockchain and the server seed, which is revealed 2 minutes after your roll.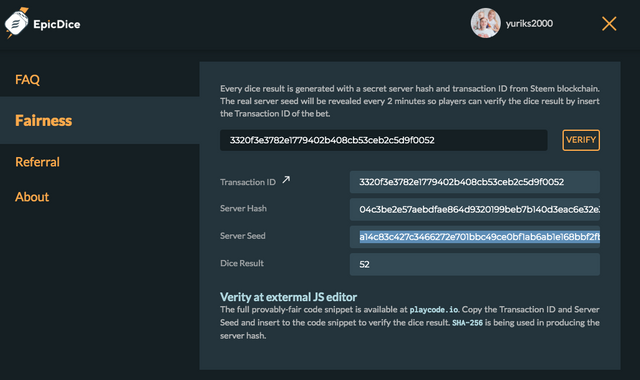 Referral system is also great
If you invite a person with your referral link, you will get constant 10% bonus of house edge no matter if they win or lose. There is a unique one day lock-down for referrals. You will get permanent bonus, until the referred user decides to change the link, but no later than 24 hours after signing up with your link.
Please use my referral link for signing up if you found this info useful: https://epicdice.io/?ref=yuriks2000
How to get the STEEM Bounty
Simple.
Use my referral link: https://epicdice.io/?ref=yuriks2000
Play Epic dice
Send a screen shot of amount you wagered in the comments
I will upvote accordingly.
1% upvote for 1 STEEM bet
50% upvote for 50 STEEM bet
100% upvote for 100+ STEEM bet.
The more I upvote your comments the more bounty you will get.
Thanks for your attention and happy playing/investing!
Want to send a shout out to all the top investors:
@abrockman, @vlemon, @chetanpadliya, @niel96, @diehard2k9, @dicetime, @rollingindeep, @netaterra!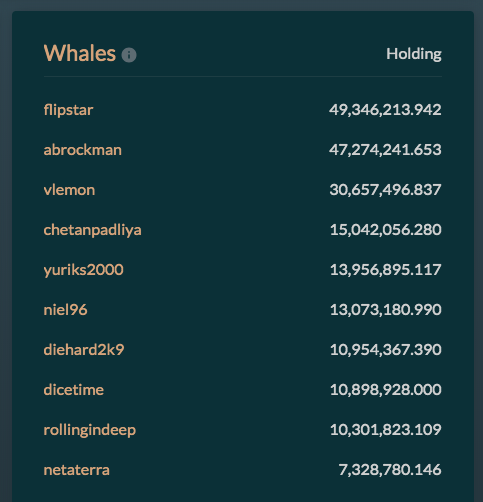 P.S. Another way to earn EPC tokens is through content creation, read more about it here: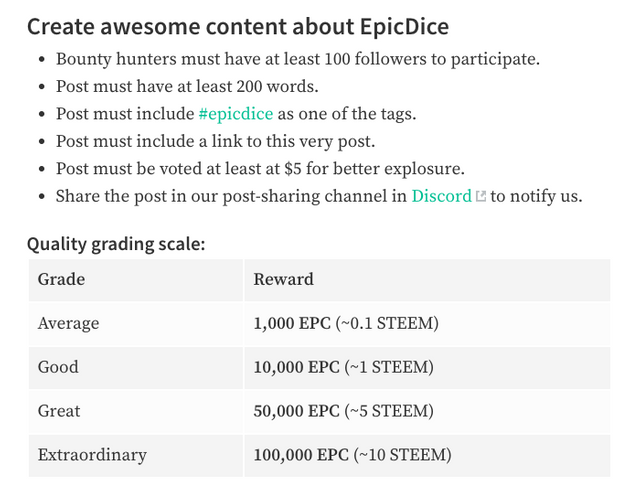 https://steemit.com/epicdice/@epicdice/epicdice-proof-of-brain-bounty-earn-epc-by-creating-awesome-content