Hive support incoming & Changes in EPC value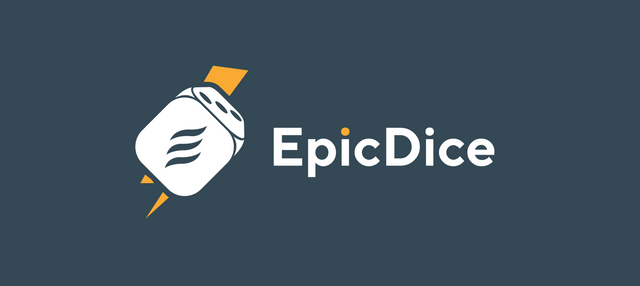 Hive support coming soon
As exciting as the launching of Hive chain, Epicdice team is still in the process of gathering development information to officially support Hive. The plan is to learn as much as we can, putting the Hive support in development and thorough test, before officially allowing Hive holders to roll some dices.
At the same time, we are not going anywhere as long as the community want us on Steem. We looking to support both Steem and Hive in the foreseeable future. However, no decision can be made before making sure how our dependencies would react, such as Keychain, Steemconnect, Smart Engine, and so on.
Until then, Epicdice is running as usual on Steem chain.
Changes of internal EPC value
We realised there are a couple of flaws in the EPC value mechanism.
Burn rate might seem significant at the current stage which EPC value = Base rate + Burn rate. The max burn rate can contribute to EPC value is +1, let say 100% of EPC is burnt. While the base rate will easily be doubled every halve, the impact of burn rate will be weakened dramatically down the road.
Relatively to the EPC market price, the current mechanism is overpricing the EPC value. The direct consequences would be EPC become so cheap to bet with that the cost to win fund from the Epic Pool is overwhelming low.
Here is how the EPC value will be patched effectively with this announcement.
| Halve | Original EPC base rate (per 100k EPC) | Burn rate (dummy) | New EPC rate (per 100k EPC) |
| --- | --- | --- | --- |
| 0 | 1 | 0.13 | 1.13 |
| 1 | 2 | 0.14 | 1.28 |
| 2 | 4 | 0.16 | 1.64 |
| 3 | 8 | 0.17 | 2.36 |
| 4 | 16 | 0.2 | 4.2 |
| 5 | 32 | 0.25 | 9 |
| 6 | 64 | 0.23 | 15.72 |
| 7 | 128 | 0.2 | 26.6 |
| 8 | 256 | 0.3 | 77.8 |
| 9 | 512 | 0.4 | 205.8 |
The new formula is EPC value = 1 + (Original base rate * Burn rate). Do note that the 'Burn rate' in the table was simply simulated with dummy data as no one can predict how it goes in the future.
For example, we are now at the first halve with a 12.9% burn rate at the time of writing this post, the EPC value will be 1 + (2 * 0.129) = 1.258.
The idea is making EPC value a lot more dynamic with burn rate be positioned critically in the system. Now every movement of burn rate would have a meaningful impact on the EPC rate, which will be used to win STEEM from the pool. We hope these changes would put reset EPC back to equilibrium and we shall keep tweaking the system if necessary.
New card game on the way
EpicDice remains to be the top DAPP in distributing reward. 81k Steem has been distributed as dividend and 15k Steem has been won away from the prize pool. Very soon we will have 100k Steem shared among the supports, via EPC token, in the form of dividend and reward.
A new card game is very close to being released together with revamping of the game site. Stay epic!
---
---
Earn EPC via delegation (Every 1 SP delegation earns 2 EPC daily):
Join our Discord server for better communication.

Disclaimer and Important Notice: Epicdice.io reserves the right, at its discretion, to change, modify, add, or remove portions of the Terms and Rules at any time without notice.