EPC is the official token now | Dividend payout over 2k | More exciting upcoming changes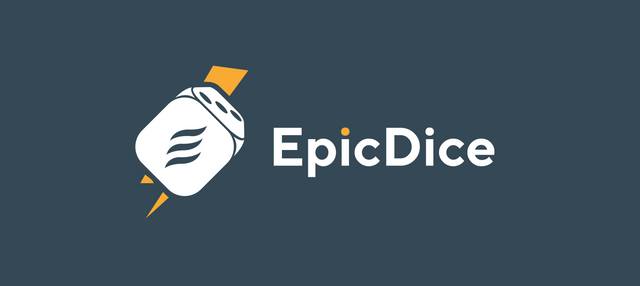 EpicDice is a decentralized dice game built on top of Steem blockchain which aims to provide a refined gambling experience while keeping simplicity intact.
Let the fun begin
---
Token swapping from EPIC to EPC
EPC is the new official token in EpicDice, it has successfully swapped with the previous EPIC token due to some unexpected incidents in the first launching day. To ensure a fair distribution, we had no choice but tie the game to a brand new token.
We took a new snapshot from all wager ever placed on the game and distributed EPC using early bird mining rate (1 STEEM/SBD : 110 EPC) which can be viewed here. That said, this acts as our token of gratitude for players to support the game thus far. After the successful relaunch of token, we also proceed to distributed the accumulated big fat dividend pool that is over 1900 STEEM to all EPC holders. Probably the biggest payout ever we've done even in the near future.
---
Upgrade delegation bonus
To gather more SP so the game will have sufficient RC for sustaining huge gaming volume, we've doubled delegation bonus that 1 SP delegation earns 2 EPC daily.
It takes one day for the delegation to be effective in order to receive the dividend, from the moment of delegation. This is the best way to be part of the dividend pool shareholders, without risk.
Quick delegation via Steemconnect links below:
---
Bet contest
By the end of the current round of bet contest, the following changes will be taking effect immediately:
EPC will replace STEEM as contest prize.
Change from weekly to daily contest.
The prize token will be coming from the house's bonus fund(10% of total circulation). This would accelerate the speed of bonus fund distribution from the house, players stake is getting higher every day, which leads to a higher share of daily dividend.
---
Compensation on server lag
During previous weekly bet contest ended on 27th April Saturday, our game experienced a huge delay in bet processing due to a sudden surge of gaming load. That has greatly reduced player's ability to sprint the bet in last hour before the contest is expired. However, we have improved our server performance right after that incident and it shall handle higher load without issue.
Hereby we will compensate all the top 10 players on the list(@alexworld @abrockman @xyzashu @brothermic @clayford08 @diehard2k9 @mehta @starfighter @trydice @ugos) with a flat rate 50k EPC each. Compensation token will be sent out shortly out of bonus fund.
---
Please join our Discord server for better communication.