Dice Classic comes to Telos, delivered by EOSPlaystation.
Some Important Telos Information.
The Telos blockchain is gaining some traction quickly as more and more developers become aware of the newly launched blockchain based on the EOSio software. Telos is similar to EOS, but with substantial differences. Go to Telos Central and have a look at the "Getting Started" section for more details.
If you're not familiar with Telos then go to Telos Central and get familiar quick, because we're getting closer and closer to block 6 million which occur around the 16th of January 2019. Why is block 6 million so substantial? Well, the official Telos snapshot will be taken at block 6 million which will be the snapshot of choice for Airdrops, as well as any future chains that might be born from the Telos software.
The Telos distribution was done from the EOS genesis snapshot, so if you owned EOS tokens on the 1st of July 2018, make sure you claim your Telos tokens by downloading the Sqrl or Scatter wallet and import your private keys from the EOS genesis snapshot. You can also find the download links on the Telos Central website along with tutorials on how to do it.
Telos welcomes its First Gambling platform.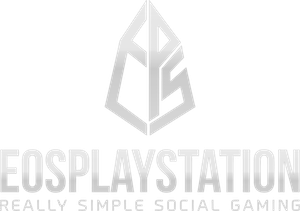 We're glad to announce that Telos just received its first, provalbe fair gambling dApp from EOSPlaystation (EPS) in the form of Dice Classic.
If you're an EOS token holder, you'll be familiar with some of the highly popular gambling games on the EOS blockchain like EOSBET, Lucky Games and DEOS Games, but EOS Playstation has some additional features like the "Winning Streak" which will increase your winnings for every consecutive win. Read more about this feature and how to play here. They have a very interesting dividend distribution model which can be read about here.
Click here for more information about EOS Playstation.
Even though the "Dice Classic" game is the only one currently available, they do have some additional games under development like "Treasure Hunt" and "Roulette".
This is a big milestone for Telos and a big thank you goes out to EOS Playstation for taking notice and bringing this very popular application to the Telos blockchain.
Remember to gamble responsibly.
Crypto Tim Video Review.
A big thank you goes out to Crypto Tim for doing a "EPS Playstation Video Review" on short notice to help raise awareness.
Crypto Tim is an EOSio Specialist Youtuber reporting on all the latest developments in the EOSio Universe.
Make sure to subscribe to his You Tube Channel in order to stay up to date on the latest developments.
Conclusion
Telos Central aims to be the central hub of information related to the Telos blockchain. We strive to create a platform where the community can find everything they need, but also act as a platform for developers and block producers to showcase their projects and raise awareness. Whether you're a community member or developer, join our Telegram Channel and let us know how we can assist you.
You can support us by voting "teloscentral".
Join our Telegram Group and stay up to date.
Stephan
Telos Central