EOS Launch Update! EOS MainNet is LIVE. Overview/Chart/Timeline where we are at. Some basics to help you out. Blockchain History has been Made!!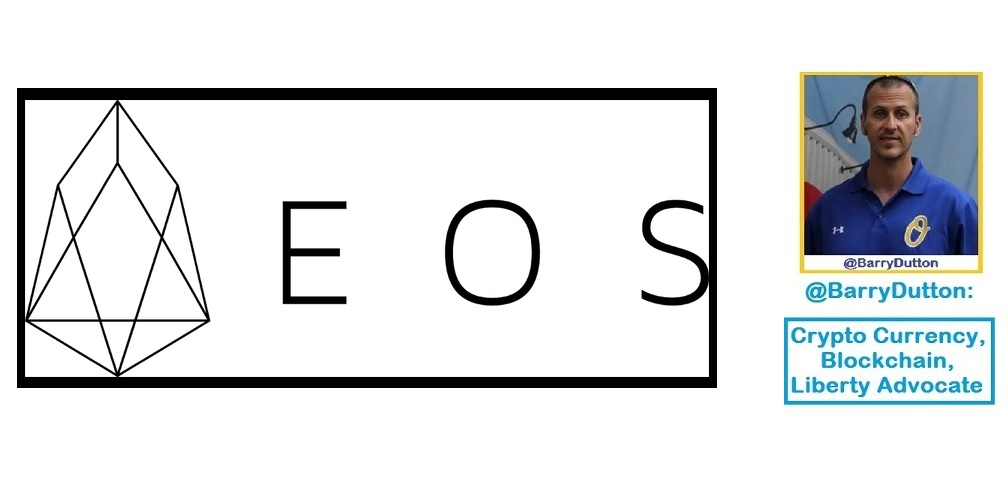 ---
THE #EOS MAIN NET IS OFFICIALLY LIVE!
The blockchain is blazing fast but that is to be expected from a Dan Larimer coded project, as we know.
---
Info today:
via: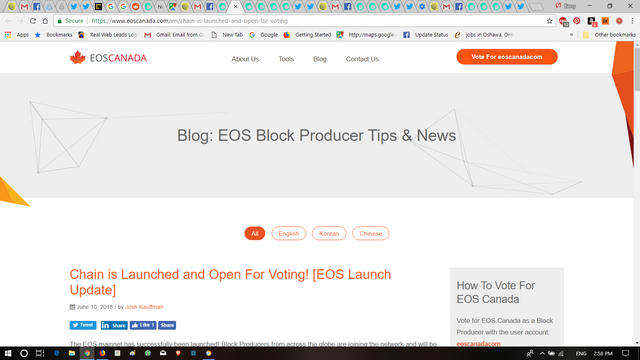 The EOS mainnet has successfully been launched! Block Producers from across the globe are joining the network and will be eligible to receive your votes once they are connected. Please take the time to ensure you have researched which Block Producers you would like to see operating the EOS network on your behalf.
As a reminder, you can vote for up to 30 Block Producers, and your vote will be weighted by how many tokens you have staked. So if you have 100 tokens, you will signal 100 votes for each Block Producer that you select.
The chain will 'unlock' and all operations will be usable once 15% of all tokens have been voted. So who will be the 150 millionth vote? Your vote is your voice, make sure that you use it! And in case you weren't sure, here's 6 reasons why you should vote for EOS Canada...
Please verify before you vote that you match the chain ID posted here:
"chain_id": "aca376f206b8fc25a6ed44dbdc66547c36c6c33e3a119ffbeaef943642f0e906"
--
Graphic / chart showing progress as of TODAY where things are at: Sorry for loading/bandwidth issues but the font was so small on this, compared to the overall size, if I had shrunk it -- it would be hard to read for some -- sorry!

--
Posted by them also, the official EOS Mainnet Launch Timeline / Events Needing to Take Place:
Crowdsale of EOS Tokens is Now Closed
Block.one Releases EOSIO v1.0
EOS ERC-20 Smart Contract Frozen & Snapshot is Taken
Community Agrees on the Contents of the Chain
Community Verifies the Contents of the Chain
Chain is Launched and Open For Voting
15% of All Tokens Have Been Cast
EOS Canada tips today written by : Josh Kauffman

---
Source is a trusted one!!
https://www.eoscanada.com/en/chain-is-launched-and-open-for-voting
---
Official Links to be checking:
https://eosauthority.com/timeline
That is my update for now that is most current.
---
Congrats to all the EOS fans and holders!!
I will be sending out EOS updates regularly here on Steemit and twitter.

Check the EOS GO and other YT channel livestreams on YouTube when you can.

Watch for scams always people, beware of fake accounts, FUD, phishing attempts, and contests

Always verify official sources for yourself.
---
Resources / Bonus info in this post:
---
Bonus / Reminder info re: 15% of tokens need to vote......
As you can see, the countdown has lapsed past the 00:00 mark and the token freeze is in process, as the network snapshot of our tokens happened days ago , and the launch of the mainnet is underway now. (Yes, still)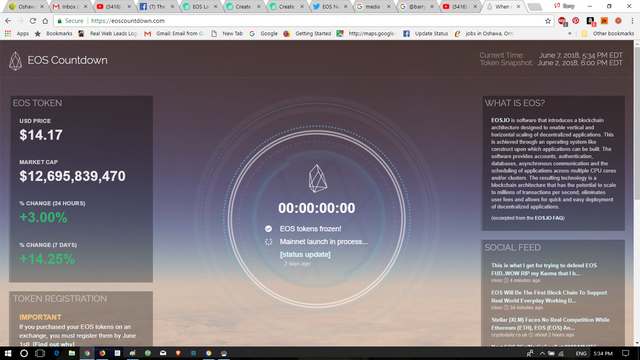 As much as many in the liberty and crypto space do not like the idea of elections...... it is a part of the crypto space.
It's awesome seeing so many EOS holders and members doing their research on who they want to see as BP candidates.
At least 150 million #EOS tokens need to be accounted for in a vote before any chain is considered valid.

Whales and exchanges hold a large number of these tokens.
---
Sources:
Official EOS sources linked above.
---
Your friend

$EOS Launch Update! #EOS #EOSio - #CryptoCurrency #Crypto #Blockchain #Liberty #CryptoNews #EOSLaunch #EOSMainNet