EOS Galaxy - Block Producer Candidacy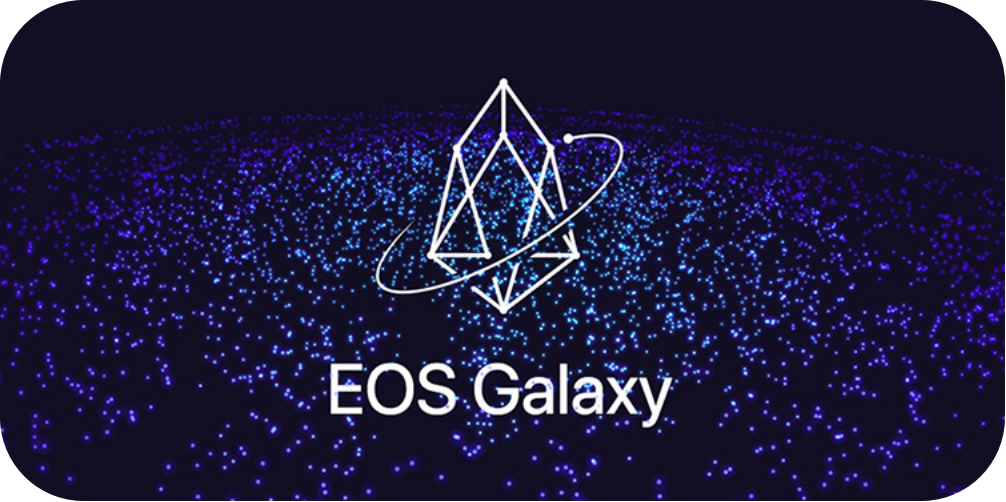 EOS Galaxy- BP Candidate Introduction
Contents:
1. Introduction
2. Beliefs
3. Team
4. Contribution
5. Galaxy ECO
6. Technical Solution
7. EOS Testnets
8. Contact
9. The eight Check Mark Criteria
1.Introduction
Welcome to EOS Galaxy, a Block Producer candidate EOS Galaxy released by Blockchain Media Platform HuoXing.
We do think EOS has brilliant future, we want to follow BM's mission to create a better world.HuoXing 100% involved blackchain eco, we put many resources like R&D, operation, community and media broadcast in last half year.We are one of the leading block chain media platform(UV 150K/PV 300K) in China and we have the largest community(300+ groups, cover 100K+ users).
We deem that only participate in EOS eco system we can leverage our opportunity and strength to realize our commitment.
2.Beliefs
Mission
To spread our awareness and contribute effect to EOS System
Vision
To be one of greatest EOS organization
Value
Open, Collaborate, Dedicate, Integrity
3.Team
Wang Feng    Founder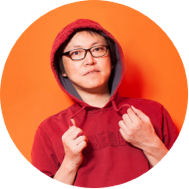 1997-2007, VP of Kingsoft which is the leading security and office software company in China
2007- up to now, he established Linekong Group which is leading mobile game company and was listed on Hong Kong Stock Exchange in 2014.
2011, Wang Feng and Jiang Tao (founder of CSDN) co-founded Geek Founders Capital, and Linekong has also helped a large number of star projects, such as OKCoin, Game Valley, Locojoy, MA entertainment, TaoShouYou, Lingyun Smart Car, appMagics, etc.
2017-2018 established HuoXing blockchain portal which is the leading media in China
Shang Silin    The Head of Media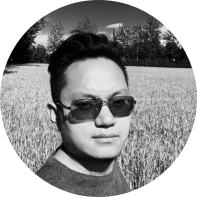 With 13 years' experience in media industry, he has accumulated rich resources in finance, entertainment, sports and retail business.
He is the co-founder of leading business magazine Economic Weekly, founder of Yixiang, a short video brand, and co-founder of Wormhole Café.
He was once the special assistant and Vice President of Hongtai Capital.
Yan Wen Bo    The Head of Community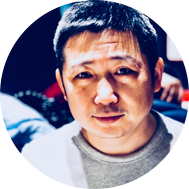 Community Parter of HuoXing, alias MengXiaoShe
Bachelor, Nankai university
Act as community operation executive officer in Myspace, Huawei, Shanda,
Columnist,experts in social community operation
Xu Bo    The Head of Technology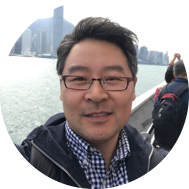 Master, Beihang university
Once worked in Sony, Lennovo, Motorola, master in mobile OS framework and application development
CTO of the startup ViewInMobile Technolgy
Currently he is overseeing EOS Galaxy with the management, strategy and operations of the Block Producing section
Zhang Hong Liang    The Head of DAPP Dev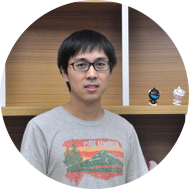 Blockchain Game Business Leader
12 years of online game development experience. He has worked as a full stack engineer and project manager at Tencent and Linekong.
Blockchain technology and EOS enthusiasts. He began to lead the development of three blockchain games in 2017, aiming to make more people understand the blockchain through games.
Cui Yuanlong    Operation Technical Architect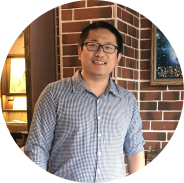 Graduated from Beijing university of posts and telecommunications major in computer science and technology. Many years of operation and maintenance work experience.
Be familiar with public cloud platforms such as aws and aliyun. Mainly responsible for the company's multi-level supporting platform, the maintenance of the basic platform, the overall cloud platform architecture planning and implementation. For automation technology, container technology has a deep understanding. Rich experience in node security and network maintenance.
Zhang Gang      Senior Block-chain Dev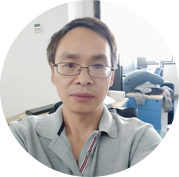 Senior block chain development engineer, responsible for building EOS super nodes and EOS technology research.
More than 10 years of online game development experience, familiar with U3D, unreal and other game engines.
Contribution
Media
1. Web portal
We have lots of reports about EOS in HuoXing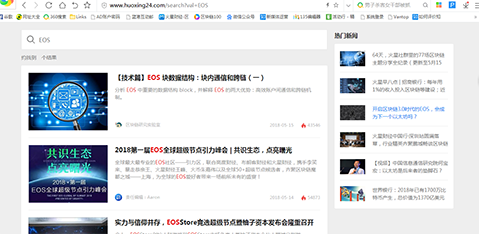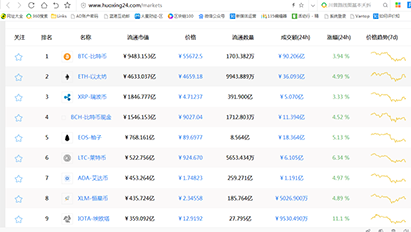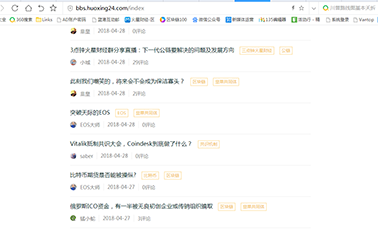 2. APP
We have lots of reports about EOS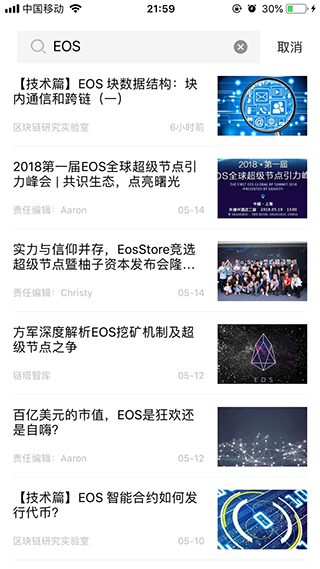 We have EOS cryptocurrency and introduction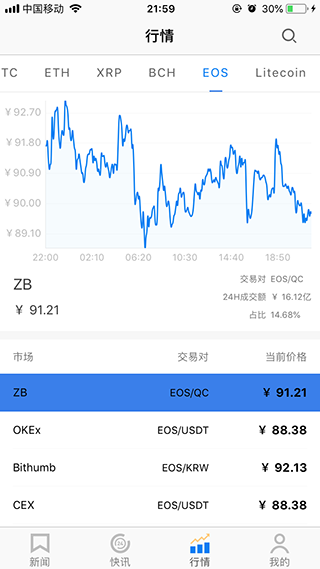 EOS Community activity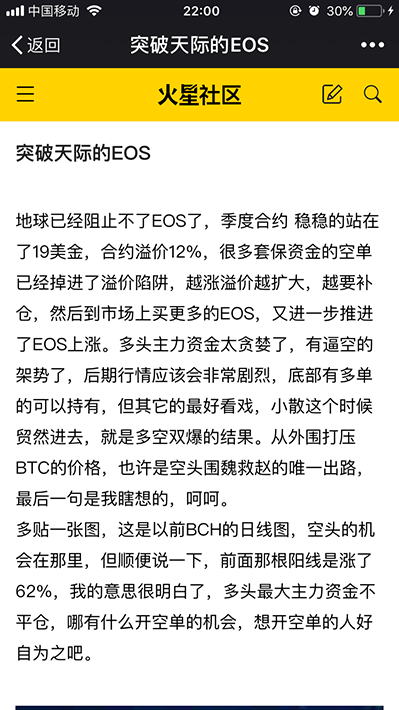 3. Social account
Toutiao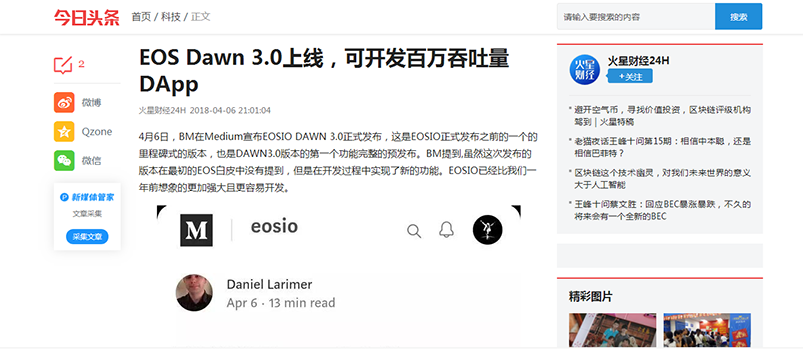 Qie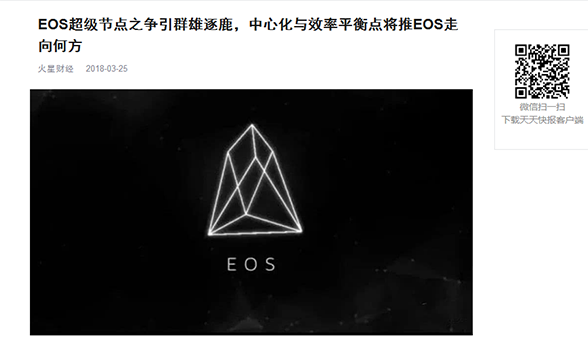 Wechat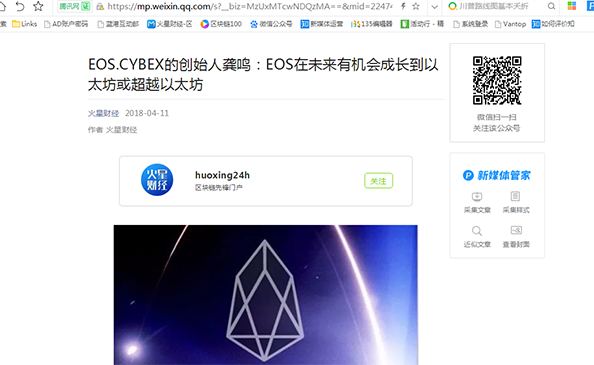 4. Summit
EOS talk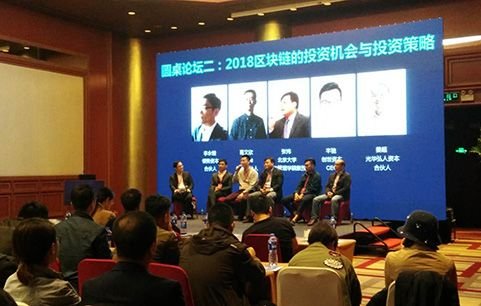 EOS meetup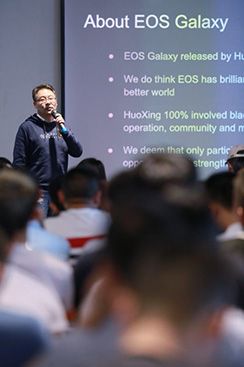 Community
1.Wechat/Beechat/3AM/Telegram group communities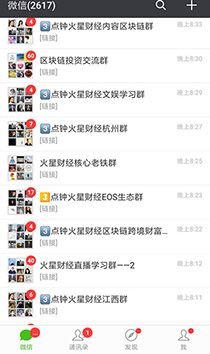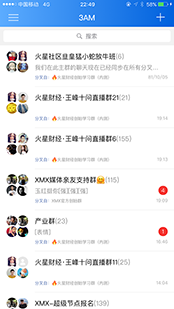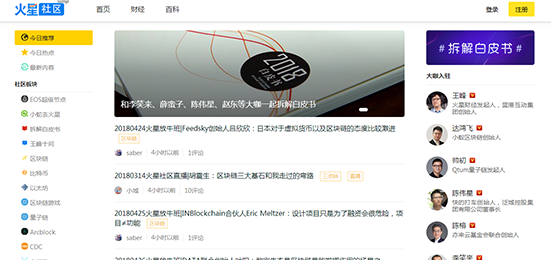 3.Meetup across china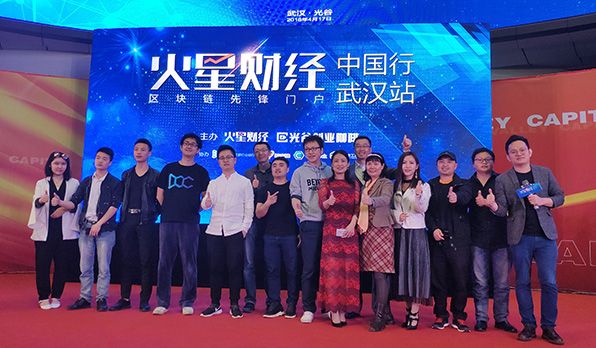 4.Huoxing University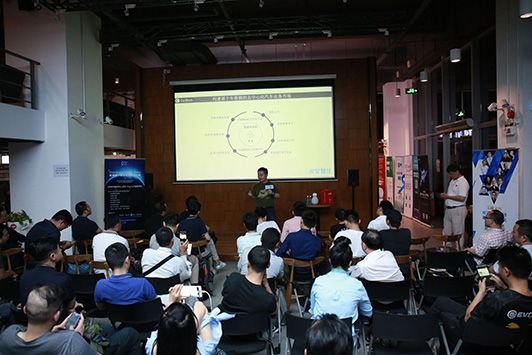 Galaxy ECO
GAME
As our core capability,Game is the key DAPP (in-house and outsource)

FantasyGame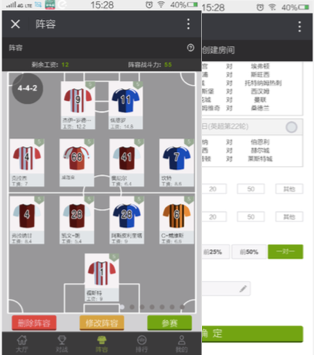 FantasyGame is an online multiplayer quiz game based on EOS. It is now in the testing phase and the public version is expected to go live in June 2018.
Gameplay: Focusing on Fantasy gameplay and integrating multiple gameplay modes, players pay for a certain number of tokens to participate in the game. The final settlement is based on the selected mode to win the game's total prize.
FantasyGame is an interactive platform for information on football matches and virtual quiz games. It contains a variety of Fantasy gameplay, player data query and user social interaction. The user analyzes the data of players and matches to form a team with the best lineup and other player PKs. The performance of each lineup is linked to the actual game. The player's ability to select the player is calculated from the actual match statistics and the formula is converted to the corresponding value. All players with the highest score in the lineup are rewarded. This interactive game can help fans understand the actual performance of the star players more, guide the fans to watch more live events, and improve fans' understanding of football matches.
FishChain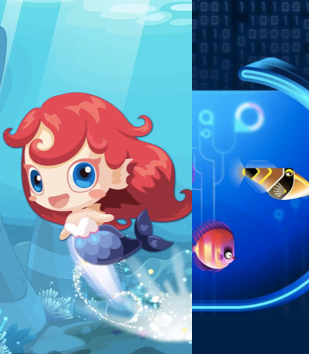 FishChain extends the mature collection and development games naturally to the EOS blockchain. While keeping the game highly playable, it provides global players with more safer, more reliable, more transparent and traceable virtual asset services.
CryptoPoker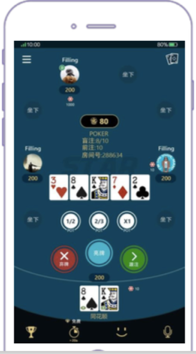 Crypto Poker is a 9-player chess game, open source random licensing algorithm RNG anti-cheating, BGP exchange game chips, zero fee real-time arrival.
WFUND
As the link of capital and team, WFUND provide more and more power and support for DAPP team to develop and communicate. We have cooperated with several teams like Halo wallet for EOS, CryptoPoker etc.

Halo wallet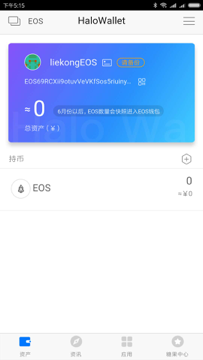 E chain wallet v1.0 basic function
Create, import wallet (support ETH and EOS, follow-up support for multiple currencies)

ETH token and EOS currency asset display

EOS one-touch mapping function

Candy Center Registration (Candy Message Collection)

EOS Information Center

Gravitational Zone community project voting support, E chain wallet token gift

EOS node voting function
Competition
Hold DAPP competition and demo day to help team show off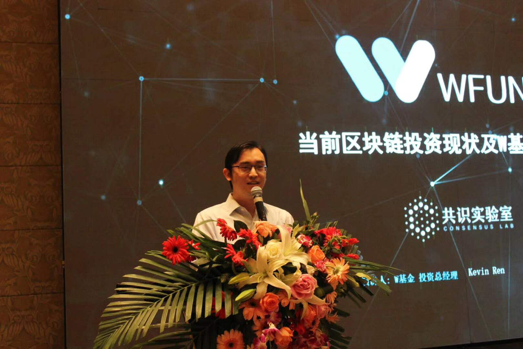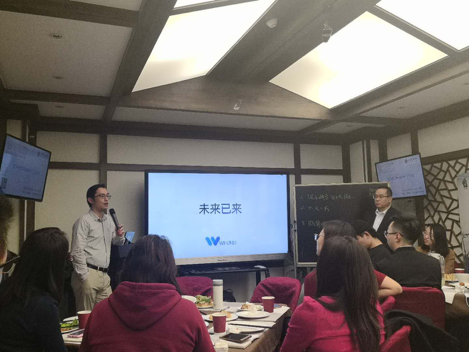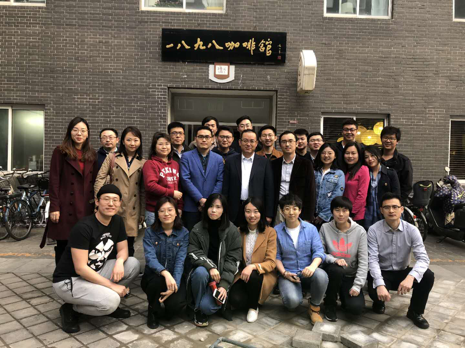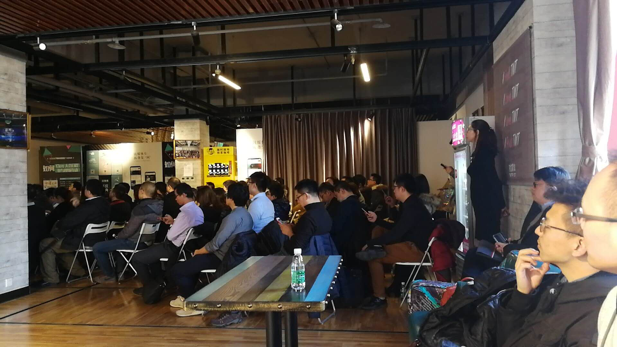 Technical Solution
we compared two solutions(IDC and cloud service),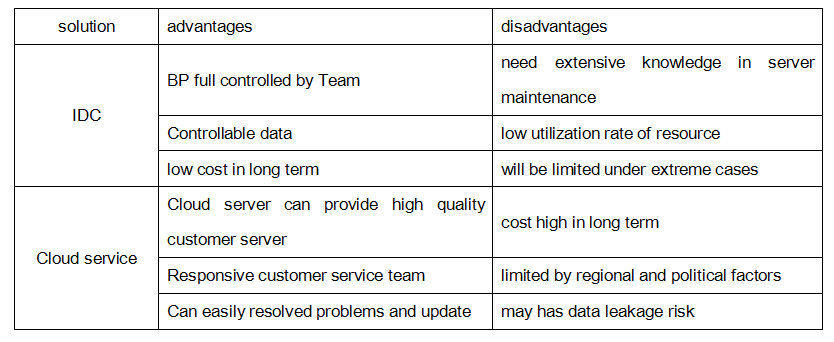 AWS has several advantages like flexible, security and global service, it allow us to start new BP in backup region. Consider the flexible of server scaling, EOS Galaxy will employ enterprise-level cloud servers using AWS in initial phase. After 6.3.2018, we will enhance our server according to the online situation. The team of EOS Galaxy have several experts of server maintenance which can handle high availability and concurrency application.
Initial phase:
Because the server scaling ability, we plan to build our BP begin from Tokyo, Seoul and Singapore will follow up soon. These instances will be optimized with dedicate solution(like ELB, Shield, WAF etc.), all the configuration can secure the instance have high availability, high memory performance and strong resiliency against possible attacks.
Primary and Backup Block Producer Node:

Network 10 Gbps (up to 25 Gbps)
AWS Shield (Managed DDoS Protection)
Intel Xeon 8 vCPUs / 256GB RAM / 1TB SSD

Public Full Node:

Network 10 Gbps (up to 25 Gbps)
AWS Shield (Managed DDoS Protection)
Intel Xeon 8 vCPUs / 256GB RAM / 1TB SSD
Topological graph as below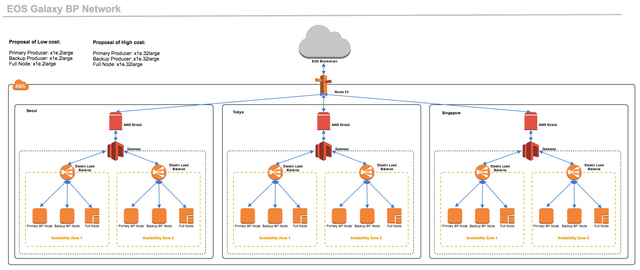 According to the five pillars of Well-Architected framework — operational excellence, security, reliability, performance efficiency, and cost optimization. We plan to deploy nodes to multiple AWS region starting in Tokyo followed by Singapore and Seuol. All the incoming requests will be routed to appropriate region using Route53 based on geolocation proximity, performance and availability. Every region has two available zone to provide redundancy, high availability and security service.
second phase:
server configuration(can adjust by condition)
Primary and Backup Block Producer Node:

Network 25 Gbps
AWS Shield (Managed DDoS Protection)
Intel Xeon 128 vCPUs / 3904GB RAM / SSD 2x 1920

Public Full Node:

Network 10 Gbps (up to 25 Gbps)
AWS Shield (Managed DDoS Protection)
Intel Xeon 128 vCPUs / 3904GB RAM / SSD 2x 1920
According to AWS EC2, we plan to use the High-Performance Server as BP server to satisfy extreme case. We are also explore the solution between IDC and AWS Bare Metal Instance. We will make decision according to the performance of BP.
EOS Testnets
We are now taking part in multiple testnets to test our connection performance, we can be found in
EOS Jungle Testnet
Producer name:orca3
Organization: EOS Galaxy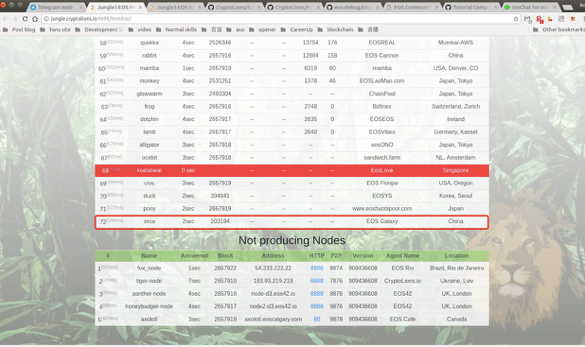 EOS force Testnet
Producer name: orca
Organization:EOS Galaxy


eosio.sg
Producer name:orca
Organization:EOS Galaxy


Contact
Official contact email: [email protected]
Official Website of EOS Galaxy: http://eosgalaxy.io
Telegram Group:EOS Galaxy
Twitter account: https://twitter.com/EOS_Galaxy
Steemit: https://steemit.com/@kevinxu
Reddit:https://www.reddit.com/user/EOSGalaxy
The eight Check Mark Criteria
Public website URL and at least one social media account (all social media links offered by candidate will be shared in report)
EOS Galaxy Web
EOS Galaxy Steemit

Links to the following ID information
block producer candidate name: EOS Galaxy
Location of company headquarters: Beijing
Expected location of servers: Tokyo, Seoul and Singapore
Type of servers:Cloud
Current employee list and pictures of at least 67% of staff.
please see section Team on above
Relevant background qualifications for at least 67% of staff.
please see detail on above

Estimate of technical specifications and total expenditure for resources by June 3, 2018 - posted to Steem blockchain.
Please see initial phase in technical solution on above

Estimated scaling plan for hardware after June 3, 2018 - posted to Steem blockchain.
Please see second phase in technical solution on above

Community benefit project outline, only for projects expected to be public by June 3, 2018
As we described in section "Contribution", we have done a lot of things to share our knowledge and push EOS community growth

Listing of Telegram and node names for community testnet participation.
Please see EOS Testsnets section on above

Block Producer Candidate Roadmap on values, community project timeline, finances, transparency, or any other topic the candidate deems important. Please show the direction and future of your candidacy in a Steem post for the community.
At the end of year, we will focus on Media&Community and Galaxy ECO to build up our strength.
Web Portal: UV 300k PV1000K
APP: DAU 300K
Community(Web and APP): the largest EOS block community platform in China
We will develop Game in-house on EOS, and WFUND to support at least 10 DAPP teams. we not only provide money to them but also help them to build up their core competition.
We are the EOS enthusiasts and supporter, we think EOS can make a better world, this is depends on how many people can involved. Without no doubt, we try all our best to push EOS broadcast to every people in China.

Position on Dividends (The sharing of Block Producer inflation rewards with unaffiliated voters, AKA "vote buying.")
We will feedback all the dividends to BP optimization and galaxy eco system growing, we believe that only EOS has a better future, all of us can have a better world.
We refuse any kind of AKA"vote buying", As one of our core value "integrity" is the most important character for us.
we promises never to share the revenue with any electors for gaining their votes, and everyone can supervise our behavior.
If we are selected by the community as a BP, node revenue will be used in two parts.
The operation and maintenance of the node servers
Support the community, we will open all the budget for public