ADWARD x eosDAC ADWD Partnership and Token Airdrop Announcement
ADWARD + eosDAC Community Promotions
​eosDAC is excited to announce our strategic partnership with ADWARD, an advertisement media platform built on the EOS blockchain. The developers of ADWARD chose EOS for several reasons, including feeless, faster translations.
"The excellence of the EOS blockchain has already been acknowledged by the world's leading developers. We hope to maintain a close partnership with eosDAC, one of the most well-acknowledged decentralised communities on EOS" - Shim Won-moon, CEO of Project Adwords (translated from Korean: https://www.newswire.co.kr/newsRead.php?no=892652)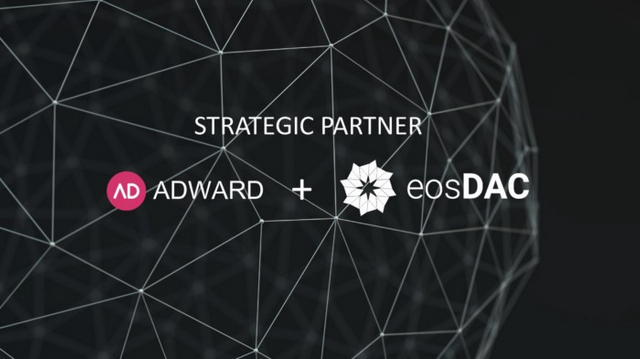 To celebrate this new collaboration, ADWARD is giving away ADWD tokens to the ADWARD & eosDAC Community members! To claim ADWD airdrop, simply join both eosDAC and ADWARD Telegram groups.
Event Dates: Now - September 11
How: Join both eosDAC AND ADWARD Telegram groups. Already active in both groups? Then you're all set. Stay tuned!
You will be able to claim your airdrop using the Telegram Bot wallet afterwards.
Click the link below to join the community.
ADWARD _English | ADWARD_Korea
---
About ADWARD
Project ADWARD is an advanced advertisement media platform where businesses discover their targeted audience at very low cost, and users are rewarded for watching ads they opted in. Anyone can use the creator tools to post their own content as an advertiser or set preferences for ads and view ads for rewards.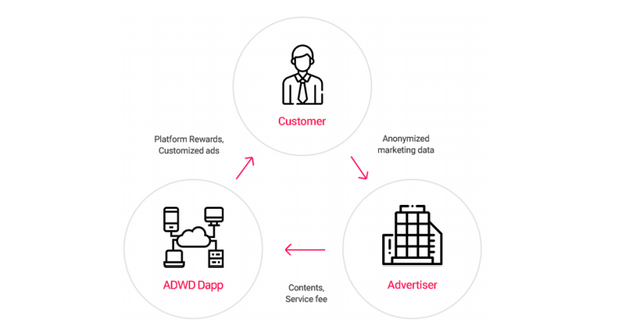 (ADWD Dapp Structure)
ADWARD is working on the launch the first DApp, ViVi Screen, a platform focused on advertisement and lifestyle content. It will be available to download from both Google Playstore or Apple Appstore.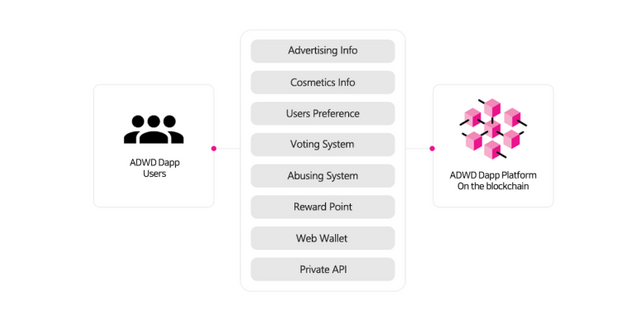 (ADWD Dapp Solution)
The development team includes the core developers of Club Audition and Love Beat, which are both highly popular online music arcade games (together with 20 million users in over 60+ countries). This experienced team is committed to creating a user-friendly interface with an entertaining platform experience.
For more information, please visit the website.
---
About eosDAC
As a community-owned EOS block producer and DAC enabler, it is the vision of eosDAC that EOS.IO block production should be open for everyone to contribute and benefit. To realise this vision, eosDAC is an evolving Decentralised Autonomous Community (DAC) focused on EOS.IO Block Production serving the EOS communities worldwide. We want EOS.IO blockchains to reach its potential and flourish so we will engage with EOS communities with a view to initiating and supporting projects that benefit all EOS.IO blockchain communities.
"Blockchain has great potential, but there haven't been many successful DApps just yet. I am happy to see this project is leveraging EOSIO and that eosDAC will be working with them. I am hopeful that our knowledge and expertise in developing eosDAC tools and DAC Factory will allow us to foster the development of an application that has widespread use." - Sunghwan Won, eosDAC Custodian
---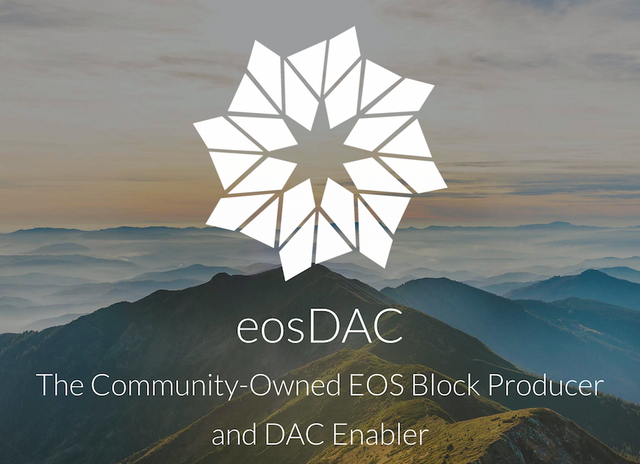 Please vote for eosdacserver
Join our newsletter to stay informed and follow us on your favorite social media platform:
Steemit | Discord | Telegram | Facebook | Twitter | Github | Instagram | Linkedin | Trybe | Medium | Reddit | YouTube | VK| Bihu| Jinse| Jianshu| EOS Live| BeeNews| Zhihu| Wechat