EOS- The Phoenix.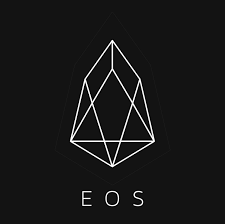 This chart folks is the Elliott Wave equivalent of a Phoenix rising from the ashes. Earlier in the year we had been trading it in the crypto room at Elliott Wave Trader before it started to show a bearish bent. I can no longer recall when we got out but we avoided the big downtrend. I know some of my subcribers, as well as myself, kept some around, but at least for me, not enough to care about.
At one point I had projected a target of 27 cents as a possible bottom, but then the unexpected happened. It turned broke first level of resistance. Then it continued and I began to put out targets for a full five up. If you know the art, 5up is the structure of a motive wave. A 5 wave move up in an asset is a signal of a bull move, if forme properly and in context to other measures. Let's call it the Phoenix Pattern (I made the name up just now). Regardless of what we call it, this is a bull move.
Last night that 5 up completed. So far it came right up to the line I placed on the chart, the red box I use to place the target range. That targets was there for a week or so. It is possible to get extensions, but now we are looking for our long entry, now that 5 up is completed. This will occur when three waves down are completed. The target for that entry, and future targets for that trade will remain hidden for my subscribers, but I wanted to let the community know we are excited and long about EOS again.