Introducing WEOS Portfolio
At WEOS, we aim to provide value. Our new app, WEOS Portfolio, is no different. The app allows EOS token holders to check their TOTAL balance across all their accounts and EOS-based tokens. Anyone can do this by simply adding their accounts. The account names are stored in the browser and not on a central server. The account data is accessed by the existing EOS block producers, so the first time accessing the data, it might take a minute and a couple refreshes. At some point, WEOS will provide the service through our own node.
Instructions
1. Click icon on top right
2. Add account names
3. Click done
Screenshot
![IMG_2711.jpg](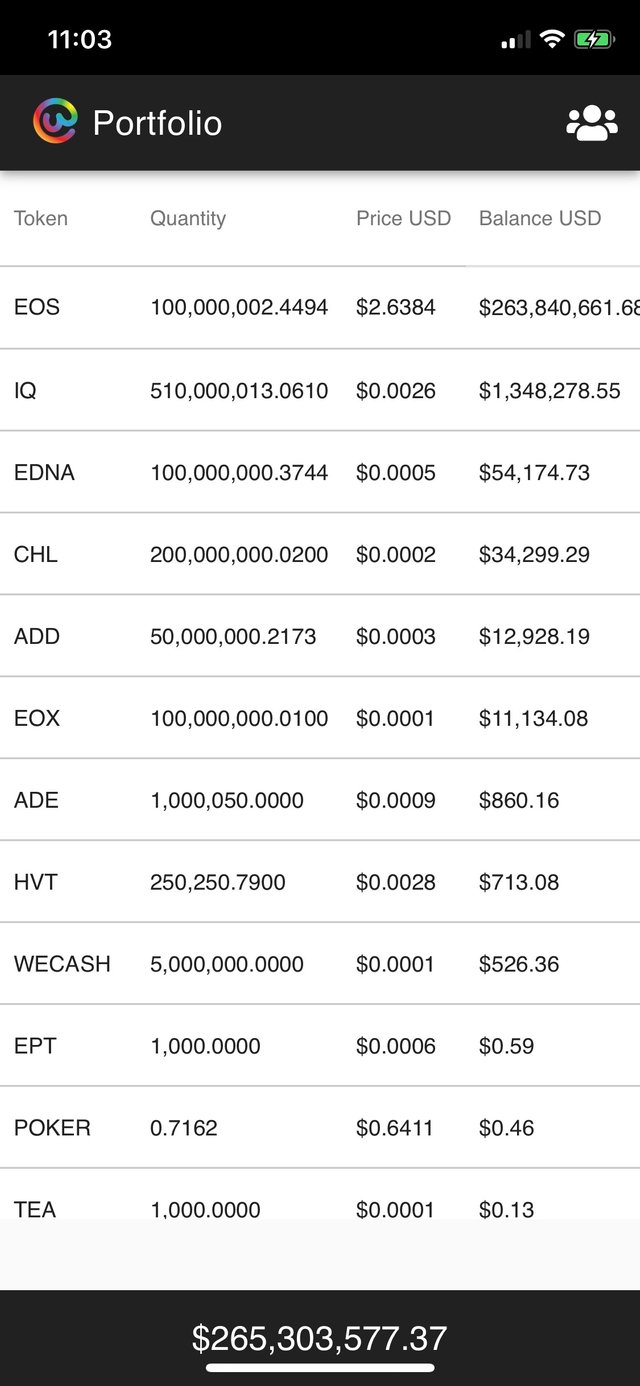 )
Tip: Add to Home screen on iOS or Android to view in fullscreen mode.
More features to come.
Thanks from WEOS!
WEOS Site
WEOS Telegram
WEOS Twitter
WEOS Medium
WEOS Youtube
Please follow us and resteem. Thank you!