EOS Nation - Invitation to join our Thursday's weekly AMA on Discord - Ask Me Anything about EOS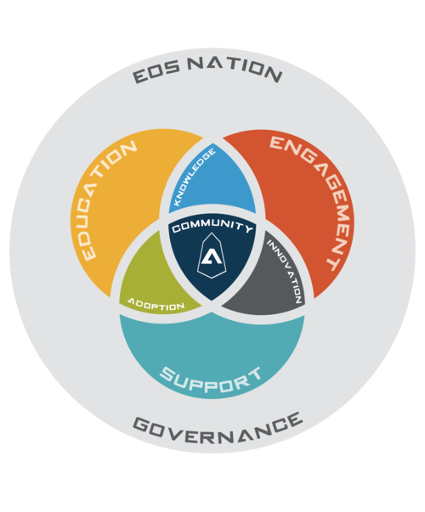 Prepare your list of questions, join us every Thursday for our AMA!
I am pleased to inform the EOS community that EOS Nation is going to hold a weekly online "Ask Me Anything" on Discord!
Starting at 14:30 UTC, ending at 15:30 UTC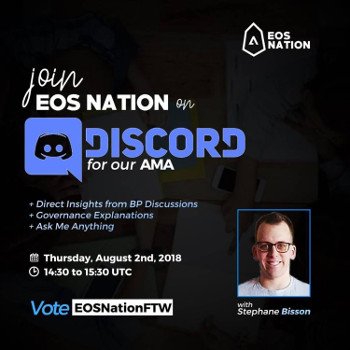 Please join the Audio Channel and mute your microphone.
We are looking forward to meet you and satisfy your thirst of knowledge about EOS.IO.
Here you will find the audio sessions of the last's weeks AMAs

Facebook | Steemit | Twitter | Telegram | Linkedin | Everipedia
Vote for EOS Nation as Block Producer: eosnationftw