Since I like to 3d print gadgets (some more useful than others) I thought to print this time something I will actually use on a daily basis.
I proudly present the "EOS mobile phone stand"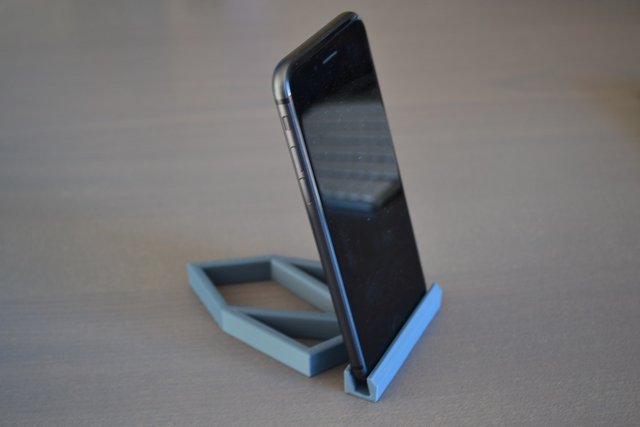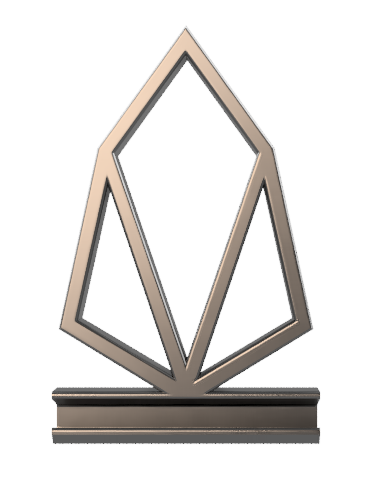 Design Top view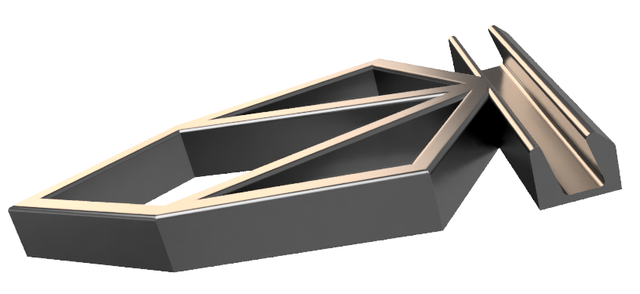 Design Side view
The design has been made in Fusion360, a CAD software I use for years and absolutely recommend. For the holder dimensions I took the width and thickness of my Nexus 5x phone but most other phones should fit in there as well.
3d Print
Once I completed the design in Fusion I saved it as an .STL file and imported it into Slic3r to prepare for 3d printing.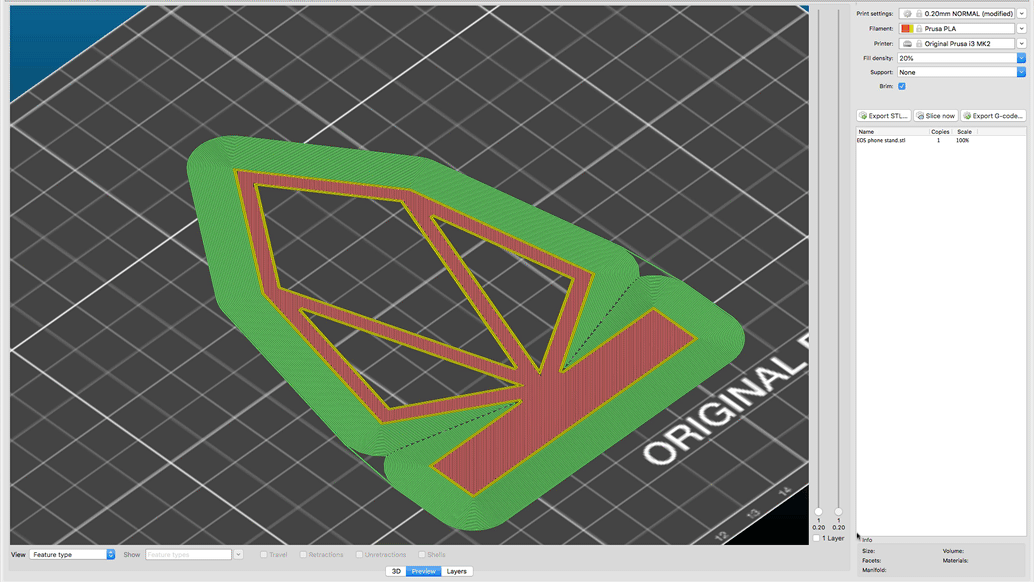 had issues to keep the part stick to the print bed but an extra layer of glue fixed that problem.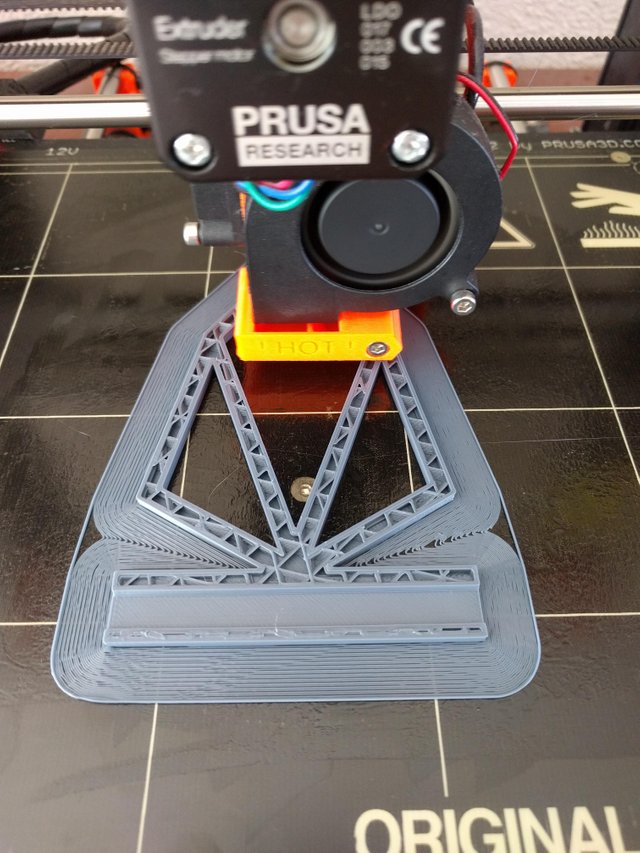 In case you have a 3D printer and want to give it try, I have uploaded the part to Thingiverse for free download.
https://www.thingiverse.com/thing:3028141
Enjoy!