Today I saw a Gimbal design on Thingiverse and got inspired to add something similar into the EOS name.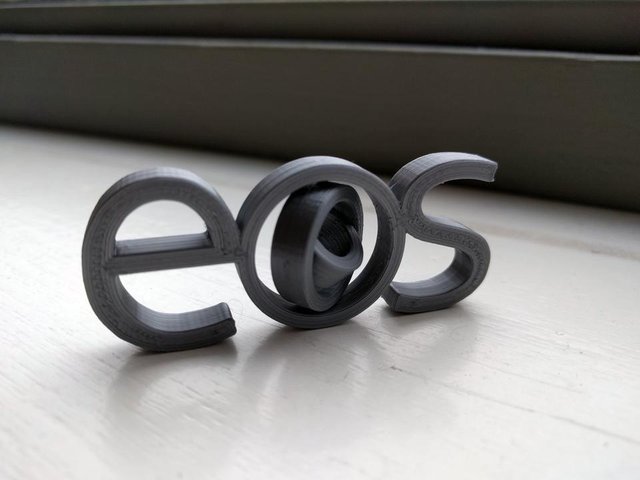 3d printed result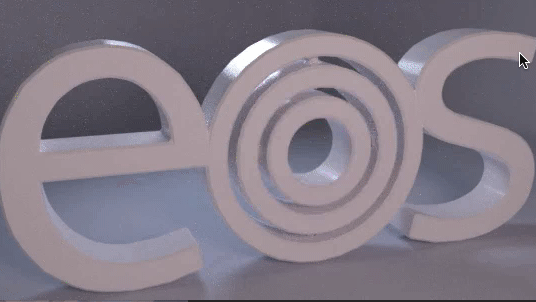 The design has been made in Fusion 360 with a simple sketch that with 2 letters and a series of circles.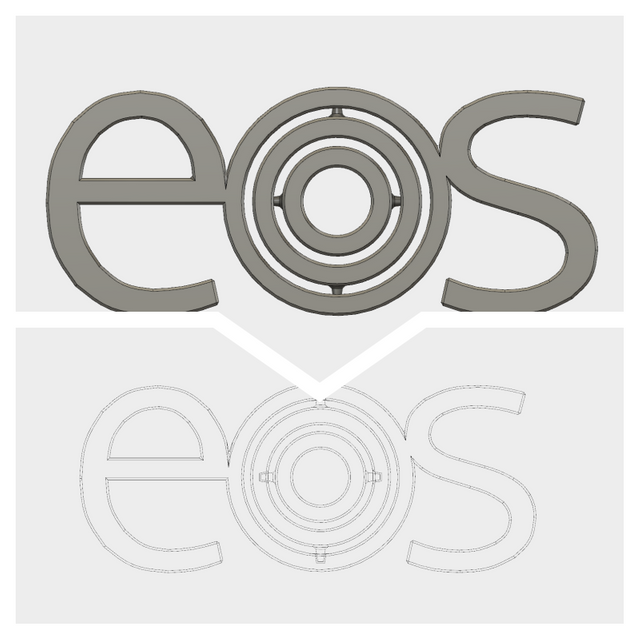 Loading the .stl file into Slic3r shows you how the printed layers of the 3d model will look like.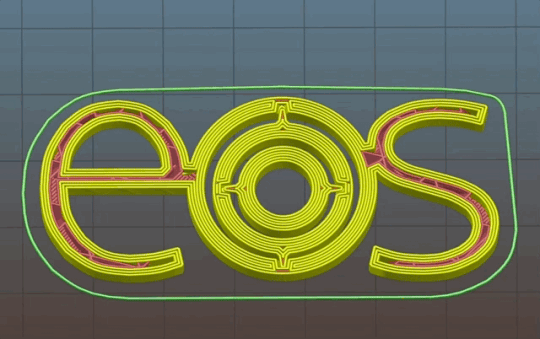 The .stl file has been uploaded to my Thingiverse page and is free to download.
All the best.