School's Out!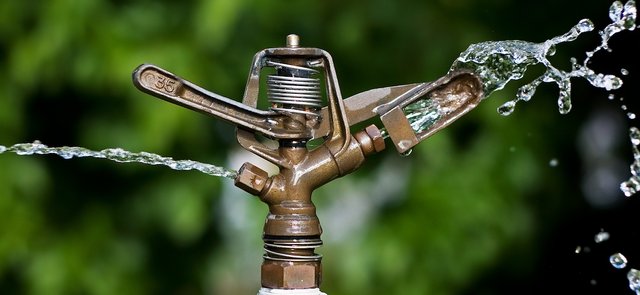 At least for the kids.
No more pencils,
No more books,
No more teachers' dirty looks,
When the teacher rings the bell,
Drop your books and run like hell.
Time to run through the sprinklers.
AND yet...Education changes everything.
"Education is the most powerful weapon which you can use to change the world."
Nelson Mandela
I see "Education" listed as one of the core values of many BPs (not all). I think that's because when a person is also teachable at their core, they long for others to discover and experience the life changing power of learning.
We joke that kids can't WAIT until school is out and yet kids never seem to stop learning even in summer. They can be incredible sponges with a ravishing desire to discover new things. Even in the glorious (school-free) summer, many kids (by choice) are in swim lessons, art classes, summer sports, outdoor camps where they learn crafts and field work (science(y) stuff). Is it more fun than regular school? Oh yeah.
When people who never lost their love of learning grow up, they value it in everything they do ---- AND in everything they create. So for many, this is important in the EOS ecosystem because they (and we) believe that educating the community (even those who are our potential competition) is good for this ecosystem. The more people know, the stronger our community becomes.
We Want to Make People Smarter...
Education is vital. The EOS world will thrive in an environment where we all grow together. For many Block Producers that means sharing their knowledge in order to make sure any new BPs and backup BPs have a clear understanding of what they need to contribute to the ecosystem both technically and from a community development standpoint. It's not just about having the right equipment in their server parks, it's about a willingness to pass on what they know.
It Doesn't End There.
There are so many people out there who know nothing about the Blockchain world... Maybe they need a translator to understand. https://steemit.com/eos/@seanxa/blockchain-jargon-a-professional-translator-might-be-needed
Creating educational opportunities that expand the understanding of the blockchain world and EOS in particular, is especially close to the heart of many Block Producers including eos sw/eden. It is absolutely amazing when the light clicks on in a person's mind for the first time and they begin to grasp what EOS can do and be. There are dApp developers and BPs right now working on some incredible tools to turn that light on in the minds of the masses.
I encourage you to investigate ---- educate yourself on who those Block Producers are and vote accordingly.

---
Postscript: If "cashola in your pocket" is your number one priority, consider this: The more people are educated about EOS, the more dApps will be built on the blockchain. That will lead to more users getting involved, buying coins and the value of your EOS will go up.
---
WEB: https://eossweden.se/
STEEMIT: https://steemit.com/@eos.sw-eden
BUSY: https://busy.org/@xebb
TELEGRAM: https://t.me/eossweden
TWITTER: https://twitter.com/eossweden
REDDIT: https://www.reddit.com/user/Seanxa/
FB: https://www.facebook.com/EOS-sweden-554084258304426/