Here's a Closer Look SW/Eden (aka eosSweden)
If you have ever wondered about sw/eden, who we are and what we are about, this posting will hopefully answer some of your questions. You can find a good deal of this information on our website (eosio.se and edenx.io). However, we have gathered it here in one place, to give you a more comprehensive picture of the sw/eden team, our values and focus as a Block Producer candidate.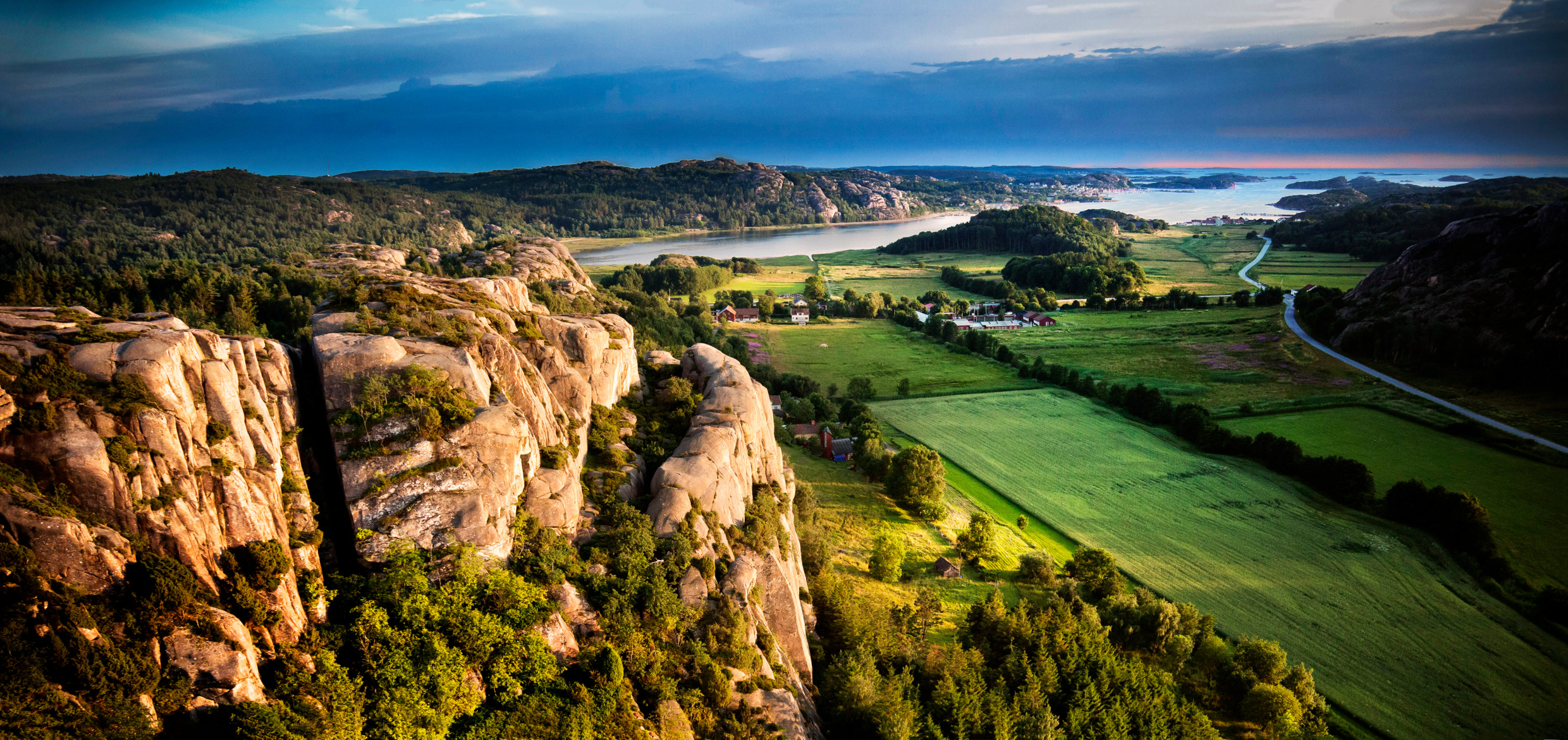 WHO WE ARE
Eric Björk | Co-Founder | CTO
What you are about to read, was not written by Eric. It was written by his team (and we're pretty passionate about his character). He would never say this stuff about himself -- it goes against his nature.
S.A.
Eric is a technical wizard who found himself dissatisfied with the status quo of how technology businesses operate in the world today. Everywhere Eric looked he saw an esurient attitude and a good deal of disinformation. Eric became motivated and decided the best way to fight the disinformation is by helping people become more informed.
Eric was one of the first developers involved in the EOS community, launching the first testnet on the platform. As Eric spent more and more time on the testnets, he realized he could play a vital role as a BP for the EOS ecosystem. Northern Europe would need at least one BP and Eric knew, that with his experience he could serve in that role. He also knew he would need help.
Everyone who knows Eric recognizes that he doesn't like to promote himself and yet over and over he is recognized by his peers for his selfless dedication to the EOS ecosystem. As a BP candidate, Eric and his team embody a tenacious drive and passion that is alive in Eric's work ethic. With Eric in a BP position the EOS community will have an individual and a team that they can count on to build blocks consistently and educate the people within the ecosystem compassionately.
Vahid Toosi | Co-Founder | CEO
Vahid is serial entrepreneur with a passion for doing things different. Vahid doesn't get stuck in outdated traditions and backward thinking. His past projects were exciting and profitable. At the same time Vahid isn't about money. His passion is to make the world a better place for everyone. Eric and Vahid connected through the growing EOS community in Sweden. Eric knew right away that Vahid would be an invaluable member of the team and brought him on to serve in the role of CEO.
Sean Anderson | Community
Sean was introduced to Eric through their mutual friend and one of the most influential voices in the EOS ecosystem, Katie Roman. Sean's diverse experience as a Marketer, Designer and filmmaker were evident right away to Eric in their first conversation. However, Sean's idealism and passion to help people accomplish the impossible was what motivated Eric to ask Sean to join the sw/eden team. Sean is working on a documentary film about people who do the impossible.
WHY VOTE FOR SW/EDEN
As Block Producers our first job is to make Blocks. At the same time, those blocks are not just slapped down willy-nilly on any old blockchain. They are produced on the EOS blockchain. The ecosystem of the EOS chain is governed by a constitution that is meant to protect the individuals who are a part of that chain. As BPs one of our roles is also to safeguard the integrity of that constitution and therefore the people in the EOS community.
One of the driving forces for sw/eden is to help people learn how they can use their gifts and abilities to contribute to the community. That driving force is built on the foundation of our core values - - Transparency, Honesty, Generosity and Education.
If we can step-up and look for ways to make the world a better place, we can make a positive change for future generations to come. At sw/eden we want be a part of those who are leading the charge. That charge will happen at a grassroots level on multiple fronts. As people invest their best, change will happen. Maybe we're naive - but there are so many opportunities all around us - all the time - to help others. With EOS, those opportunities are even more attainable.
VALUES:
Transparency
"Blockchain is really exciting technology because it's actually providing both transparency but also agility in a contractual relationship that any organization should have.​"
Jean-Philippe Courtois
As behemoth organizations like Facebook have started to feel the fading of public trust (because of their MANY public missteps) and as we give our electronic devices a deeper dive into our daily lives, it is evident that transparency will need to scale with the changing times. The EOS blockchain, is where that is happening and sw/eden​ has a deep passion to see that happen.
Honesty
"No legacy is so rich as honesty."
William Shakespeare
We think being honest to a fault is pretty damn awesome. In the old world of business and economics this probably would have been considered both good and bad, but in the new world of blockchains we see it as a HUGE asset. Clarity and truth allows everyone the opportunity to grow.
Generosity
"Kindness in words creates confidence. Kindness in thinking creates profoundness. Kindness in giving creates love."
Lao Tzu
Giving back is really important to us. It's not a Swedish thing or a Nordic thing, it's a human thing that everyone has the opportunity to be a part of. We don't live in a vacuum and there are so many tremendous ways to help others especially with Blockchain technology and being a Block producer opens many doors.
Education
"Education is the most powerful weapon which you can use to change the world."
Nelson Mandela
This is important to us because we believe that educating the community - even our potential competition is good for the EOS ecosystem. The more people know, the stronger our community will become.
We Want to Make People Smarter...
Education is vital. The ecosystem of EOS will thrive in an environment where we all grow together. For us that means sharing our knowledge in order to make sure any BPs and backup BPs that are new or unsure, have a clear understanding of what they need to contribute to the ecosystem both technically and from a community development standpoint. For sw/eden, having the right equipment in our server parks isn't enough, we have to be willing to pass on what we know.
Below is a list of educational pieces that sw/eden​ will be developing and implementing in the coming months.
Best practices for infrastructure setup and configuration. (Video series)
Performance Testnet (Joint Project): Work in cooperation with other BPs in the community to run the Performance Testnet. It will allow the standby producers to validate and show that their hardware is "production ready", so that the EOS Community is guaranteed that any new BP can handle the load required.
Physical Server Locations: Best Practices (Video Series)
Launching a dApp as a Business (Video Series)
Setting up Server Surveillance System (Video series for BPs)
Communicating about EOS & Blockchain Tech to Your Average Person (And Why that's Important)
MONEY & VOTES
Paying for votes is off the table. It does not fit with our values or nature of the EOS blockchain. We believe it is crucial that we avoid any semblance of vote buying.
Giving Back: When we say giving back, we are talking about knowledge and ALSO the lion share of the surplus revenue we receive as block producers. Those funds will be used to develop dApps that benefit mankind and the community as a whole.
A big part of our long-term plan is to help would-be-geniuses with great dApp ideas turn them into reality by providing both funding and coaching.
Every week we are contacted by more and more developers looking for coaching and guidance with their wonderful ideas.
Post launch, we will put together a form on our website where people can submit their ideas and begin a correspondence with our team.
Each year we will select certain developers from that group and help them develop their ideas. We will be looking at developing dApps that have the potential to have a positive impact on the world.
Many of us still measure success by looking at our financial status or how much wealth someone has accumulated. If we can begin to tweak this mindset and redefine the meaning behind the word "success" to incorporate another set of values like generosity, openness and altruism, then success will look entirely different... and so will the rest of the world.
These last thoughts are from a lecture by Graham Hancock.
The ancient Egyptians weren't all stuffy and moralistic.They understood that human beings are frail. Our frailty is part of our learning experience at this level of existence. There is a forgiving aspect in ancient Egypt in regard to the moral behaviors of the soul.
It's more like one would regard their life as a work of art. A sculpture that you are working on for decades and decades, slowly, slowly etching it out. Here and there you make mistakes, even hideous mistakes.
The project still continues, you work around the mistakes. Chipping away at it until you smooth them out. When it's done, you have a beautiful, beautiful work of art. And that's what you should be able to do. At the end of your life to be able to look back and say: "I did wrong. I made mistakes. But on balance I did good. I settled my account with the universe."!