Hello, hello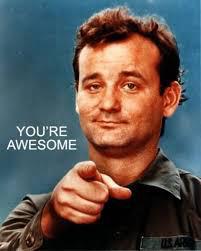 So please tell me what you think.
The other day I wrote a very long post, @iang asked me.

the post
 https://steemit.com/steem/@melea/open-letter-of-a-witness-to-the-communitys-of-steem-golos-peerplays-decent-bitshares-corruption-is-here-you-be-aware

Here is my answer
The only solution to avoid the mafias that I am seeing in the voting of witnesses is that each voter is obliged to vote for all the witnesses that are necessary, if 45 are currently active, must vote compulsorily for 65 not for 3 only or just one. (not logical to me) 45 working and others 20 waiting collecting votes, for start witness when the chain grow for example.
or
If in Steem blockchain there are 30 active witnesses and I am going to vote for some I am forced to vote for 30 and not 10 or 3 as now you can vote for just one, that's Mafia.
If a new miner arrives or one that is not useful you can remove and change the vote. I see it functional and honest.
Do you see what I see or am I missing something?
i ' m new here please educate if me i ' m wrong.
I believed it is totally logical to avoid the pitfalls.
I think the logic is an easy and logical solution. And say that I say last call because I will not continue with the topic, it is the second and last post referring to the topic. I contribute ideas, they do not listen to me, I go where they listen to me not to lose time. Regards and luck. I return to my business at the moment.
You are interested in the subject but I can not explain at all. Look at this video or post about witness work