Introducing MeetOne - An EOS.IO Block Producer Candidate
Hello, MeetOne is very pleased to share with the community about us.
1) Public website URL and at least one social media account
https://meet.one/en
https://t.me/MeetOne
https://twitter.com/MeetDotOne
https://github.com/meet-one
2) Links to the following ID information, all posted to the Steem blockchain
A) Official block producer candidate name.
MeetOne
B) Location of company headquarters.
Singapore
C) Expected location of servers.
MeetOne is expecting to base servers in the Singapore, China, Japan

D) Type of servers (cloud, bare metal, etc).
We are using AWS 16 Core, 64 GB RAM, 128GB+ SSD for Testnet, We will operate two nodes, one for livenet and another for reserve/backup.
E) Current employee list and pictures of at least 67% of staff, relevant background qualifications for at least 67% of staff.
MeetOne Launch Team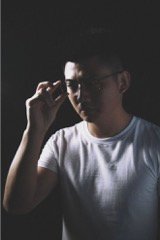 Goh - Goh has eight years' experience with the mobile Internet and previously worked for Alibaba and Mozat, Singapore. He boasts product design experience with users numbering in the hundreds of millions.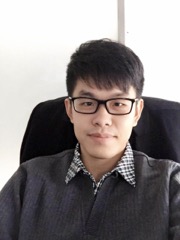 Chow Liqun - Chow has years of startup and blockchain experience. Passionate about Bitcoin and other blockchain assets, he holds sizable investments in multiple blockchain projects. He is also a private placement fund manager and a foreign exchange trader.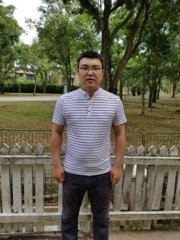 Xie Chao - Xie has more than ten years' experience with Internet development, having supervised the development of Ctrip's air ticket platform, Rings. tv, and Fulda Pay. He is an expert in the payment field with extensive online payment experience. He is currently CTO of Fulda Pay Pte Ltd. His joining of MEET.ONE is expected to boost the EOS payment function.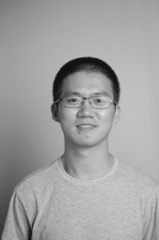 Ng - Ng is a full-stack engineer with seven years' experience in front-end and back-end R&D. He previously worked for Qunar.com and Xueqiu.com, he has rich experience in product R&D.
3) Estimate of technical specifications and total expenditure for resources by June 3, 2018
We are prepared to scale as necessary, adjustment detail will based on suggestions from Block.One and demand-based requirements. We will publish more details about our hardware plans shortly.
4) Estimated scaling plan for hardware after June 3, 2018 - posted to Steem blockchain.
MeetOne will be able to scale block producer nodes up to 4TB RAM, 10GB bandwidth and 50TB storage within hours of those requirements being identified.
5) Community benefit project outline
We are developing the DApps and smart contracts. These tools will be open source through our github repositories. https://github.com/meet-one
EOS token generate (https://meet.one/generate.html)
EOS token register tutorial (https://meet.one/mobile/tutorial.html)
EOS token register verify (https://meet.one/mobile/verify.html)
A portal to EOS DApps (https://meet.one/dapps)
A portal to EOS Nodes
EOS block producer voting
Block performance monitoring
EOS News
6) Listing of Telegram and node names for community Testnet participation.
EOS Nation, EOSoCal and MeetOne have set up a new Testnet for learning purposes(EOS Scholar Testnet). https://github.com/meet-one/eos-scholar-testnet
We are ready to answer questions on our own channel https://t.me/meetone
We would like to bring your attention to other block producer candidates collected by EOS Go. https://forums.eosgo.io/discussion/468/block-producer-candidate-report-4-march-28-2018