My investigation into the EOS ether
I have been looking into the financials of block.one recently, initially to see that they were not recycling. I do not think there is any credible evidence they are doing anything illegal, the transactions mentioned in the reddit post look like crowdsale > exchange arbitrage accounts to me.
After looking I found that there were more questions such as why do accounts close to block.one own so many related blockchain technologies, and what are the fb and 76 accounts doing?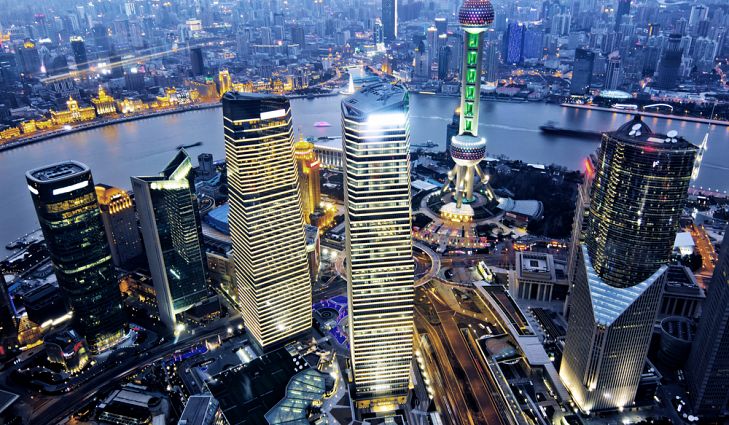 The only information I have to work from is public blockchain information, anyone can check these very easily on a blockchain explorer. I do not have access to any other data, block.one have promised an independent audit so I am sure the answers to these questions will be revealed.
After working out from the EOSCrowdsale contract, these are the most important or interesting accounts.
EOS-Owner (0x9937Dbb2128B55c44D8af7bF36FD76796A814Cf4)
If you read my previous post on the EOS crowdsale contract you will know there is a collect function. This function is called and the ether is sent from the EOSCrowdsale contract to EOS-Owner.
EOS-Owner is a multi-sig wallet with 4 owners. I am not interested in the owners of the account because I am following the money not the people.
EOS-Owner transfers ether to these accounts, 0xa72dc46ce562f20940267f8deb02746e242540ed and 0xfe652ea0bf0ab6085704c86912661ac914af0852
0xfe652ea0bf0ab6085704c86912661ac914af0852 (1 degree)
This account received some ether approx 2 weeks after the crowdsale started and then a month later. Money was sent to the same accounts as a7 below, it hasn't been used for almost 2 months.
0xa72dc46ce562f20940267f8deb02746e242540ed (1 degree)
OmiseGo - Around September 13th, the EOS-Owner account received an airdrop of over 32k tokens. OmiseGo are known to airdrop to everyone, so having the tokens is not proof of any link. EOS-Owner transferred them to this account and it then sent them to 16.
After receiving ether from EOS-Owner, a7 transfers to the following addresses in round multiples of 2,500.
0x7277c239e5299b5523a51c6ea5f529b6fc5ffa1a (2 degrees)
This account holds a large amount of ether (as opposed to some other accounts which maintain a zero balance). It is a very active account and transfers various amounts to lots of addresses.
Some interesting addresses are;
0xdf6b7c8ad562f051d3e3301edba96b245df5e8dc (3 degrees)
Kin - 2 weeks ago the Kin ERC-20 mined and sent over 7 billion Kin tokens to this address. This was not an airdrop because they were testing sending 100 tokens, then this address returned 1 token, then Kin sent 1 million tokens and then just over 7 billion. This is the first example of a close financial and technical relationship with another blockchain company.
Other than the Kin ownership, this account sent 2,300 ether to 72 before having it returned in 3 chunks of 0.01, 799.99 and 1,500. This pushes the Kin relationship to 2nd degree because this account is tightly bound to 72 which seems to be a very important block.one account.
0x2474df399c1670223325cd07d64341e940416cf3 (3 degrees)
Significant TenX, OmiseGo, Metal, Salt and some Tierion as well as historical Golem This account holds a lot of tokens (just over $1 million worth).
Some of the TenX, OmiseGo and Metal tokens were sent from Bittrex or Bitfinex so we can assume they were bought and not airdropped (this makes the large airdrop of OmniseGo to 99 more interesting).
Note : Someone inside block.one likes to transfer a small amount before sending a large amount, this "signature" is repeated in a lot of these accounts
Metal tokens started with a single token transfer and then just over 68 thousand. A lot of tokens came into this account from 0xc8cfd5fdacd7dbade922f9412d41f06a0f7218a6, I will not look further there but this is probably an interesting account.
All of the Salt tokens were received from 0x35d179d1827685cb4cf4b4a51c300151e0e42261 which received almost 4 million tokens and then distributed then to 45 different accounts.
0xfba4ee9f16566d048c56893e993188d7b67ac5a9 (2 degrees)
This account sends all money received to bitfinex, there is nothing I can see beyond that. It was being used a lot until around 80 days ago when it stopped. It received 5,000 ether a few days ago after nearly 3 months with no transfers.
Fire up the conspiracy theories, this account restarted it's activity around the same time as the reddit post. I do not know what this means or if txid 0x1a74949e52df10a106f974e970464d20addc815d6c786f416909e3962333d2e4 was before or after the reddit post.
At around the start of the crowdsale this account received 11 ether from the EOS-Owner account, so raises the status of this account to 1st degree.
0x76bb52ee2f89e5fa46d02a074924acb3c4444e41 (2 degrees)
This address also sends money back to 72, it receives ether from a7 and sends to various different addresses. This account maintains a balance.
One interesting address that this account sends to is 0xdf114d41c1c09297e80fdcdcb249d69f8aacabea which takes part in some sort of tumbling activity, it sends off transactions of 1,001 ether and that gets split into 2 parts and then recombined.
For example it sends 1,001 ether to 0x092880ffba515bb58e3d6748bea8d4ac1bf3a8bf which splits it up into 3 transactions to different addresses.
0x16fe4f84a6e17ce73e7104cb1039e0e1a15d2471 (2 degrees)
This account mostly sends off to Bitfinex wallets, but there is a couple of interesting transactions;
0x2194750906b9aa3de079fb00932eb6cda53e7f92efec1a643722282c6a6f26f1 1,694 OmniseGo tokens transferred out.
0x6e70a265937d118119dc10bfb41f08cfdb0683e769de4d67f9cc70ab16d5b660 32k OmniseGo tokens transferred out.
These tokens came from the EOS-Owner contract by way of a7.
Conclusion
I do not know what to make of what I have found here, there are certainly a lot of questions that have been raised about the relationship between block.one (or at least someone high up in the company) and the other blockchain companies mentioned.
There are various different personalities represented in the accounts that I have covered so maybe these are investors, different ring fences within the company or payouts to private individuals.