Google collaboration and you would probably find the following dictionary definitions
the action of working with someone to produce or create something.
"he wrote on art and architecture in collaboration with John Betjeman"
traitorous cooperation with an enemy. "he faces charges of collaboration
Ignoring 2, for the moment. Let's instead focus on the development of the new emerging innovation that arises from collaboration. Imagine, Dan and Vitalik are fighting a common cause using all their combined wisdom for the purpose of achieving something better.
You need read no further than here to understand the benefit of collaboration.
'Bringing people together with a purpose of achieving something in the best way they can, with the intention of using all their wisdom combined.'
learnevents.com/blog/2015/07/01/competition-makes-us-faster-collaboration-makes-us-better/
When, I wrote about talks of emerging collaborations, it was in light humor, not intended to be serious.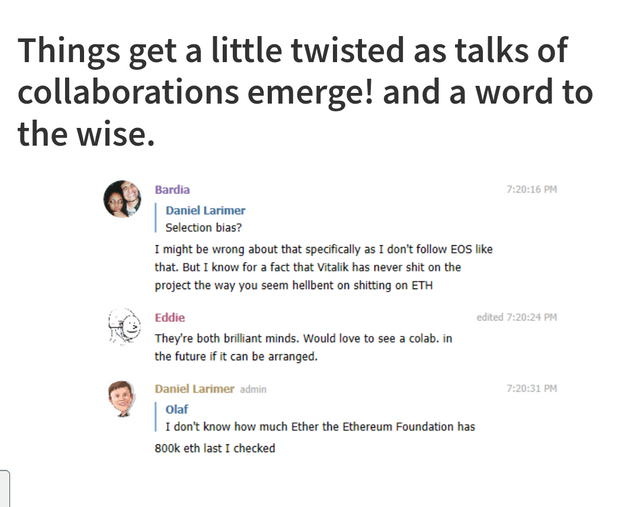 https://steemit.com/eos/@eosgo/eos-telegram-weekly-roundup-5-12-18-less-formal-than-summary
More seriously, it's great to see wise men acting like grown ups, tweeting and pinning them to the wall :)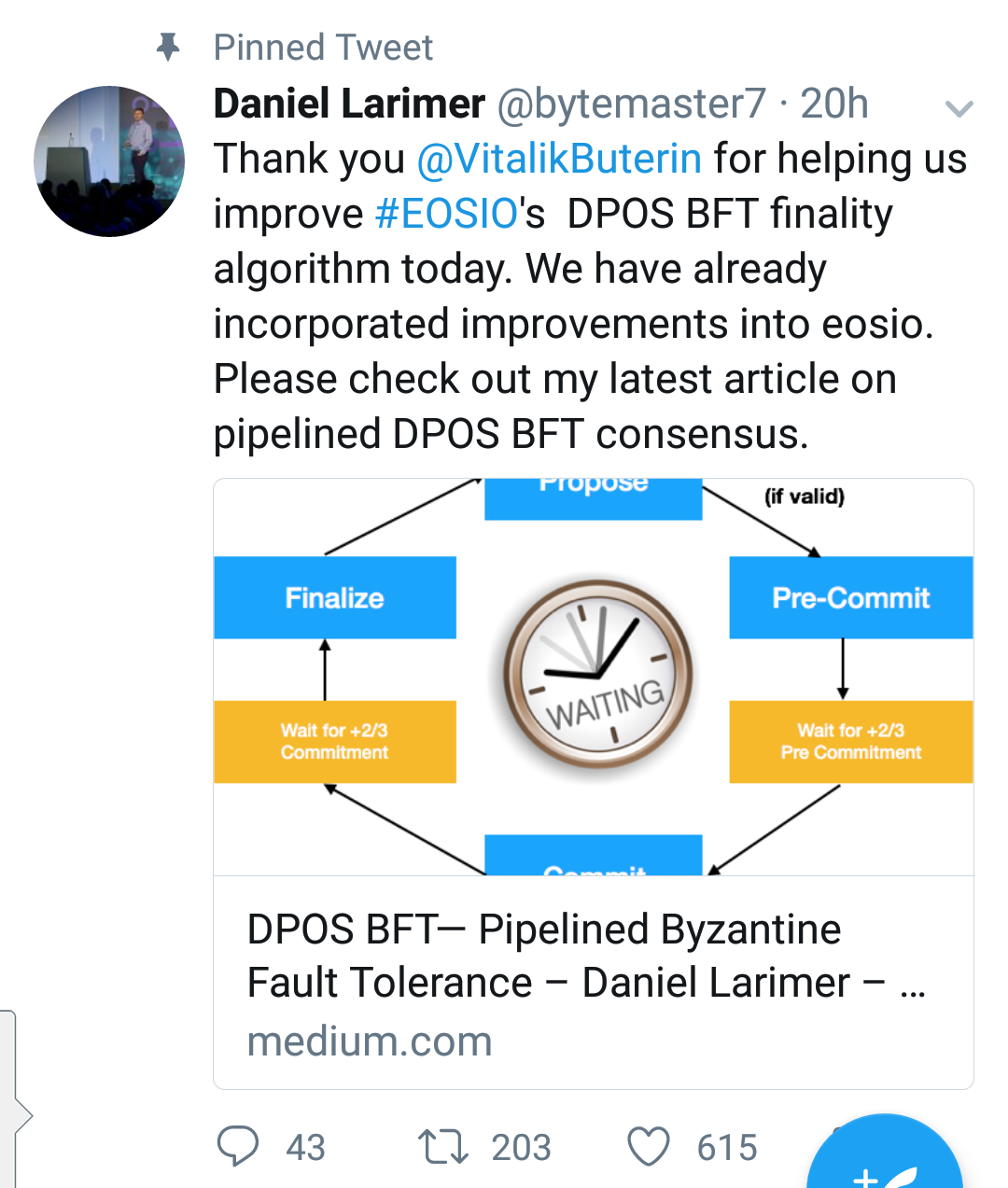 https://twitter.com/bytemaster7/status/996564948305305600
Before nominating Vitalik to the genesis block acknowledgement credits in recognition for his contribution, let's consider, what is the common cause? Frankenstein's monster aka ethereum with bolts, POW mining or something else...
If the tweet thought to have originated from Vitalik is to be believed, one could see the motivation in part for joining forces.

Moving on, it wouldn't be right to feed traitorous Vitalik to the miners and wolves. So it's back to choosing which block producers to vote for, or is that which large mining company, exchange conglomerate, whale or dac come block producer is best for us!