Dark Overlords are coming to a blockchain near you... What to do?
No, that's not a clickbait title. Here's the full story of a hacker group called Dark Overlords posting secret keys to a massive dump of hacked 9/11-related material: 'More truth'? Second cache of 9/11 docs released by Dark Overlord hackers.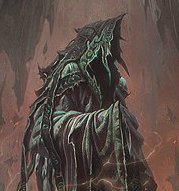 Here's the interesting bit for us at the end:
While the encryption key for the first batch of documents has been scrubbed from Reddit, Pastebin and Twitter, it remained available for several days on Steemit. Dark Overlord's account was banned from the platform on Wednesday, however, but the documents can be accessed on Busy.org, a website that runs on the same blockchain as Steemit.
Now, assuming that is true (which it might not be) there are interesting and valid questions for blockchain people. Firstly, why did Steemit.com delete the account (from their website access, not from the blockchain) ?
Maybe you fall on the side to the left and say "of course, we'd always do that." Maybe you fall on the right and say "that's unacceptable censorship! Outrageous!"
There are two points to consider here: one is that this is a valid question to ask - should we delete that account, or should we preserve the account against attackers?
The second is this: how do we make this decision ???
This second is the key question. Should it be done transparently, with a defined process? Or should the decision be made by one person in power, or one group of block producers, or ... What? Or should it be put to community vote?
These are some of the options. There might be others. My purpose isn't to say what I think should be done - but to ask you. Not what is your choice, but how do we choose?