HelloEOS' Block Producer Candidate Roadmap
1.HelloEOS' overall plan:
HelloEOS will build on our previous achievements made through community organization and information dissemination, and promote corporate management of the campaign team. By the end of May, 2018, HelloEOS will finalise our priority areas and the organizational chart. The five main lines of action we will follow are Media, Tech, Mining, Institute and Club. In addition, we will develop a close partnership with the funds for incubation, research institutes and industrial parks to better serve our work (please see the details in Figure 1). Meanwhile, we're going to recruit new staff later this May, with the aim to turn the ideas of our plan into reality. By December, 2018, we would like to attract and retain some 60 members in our team.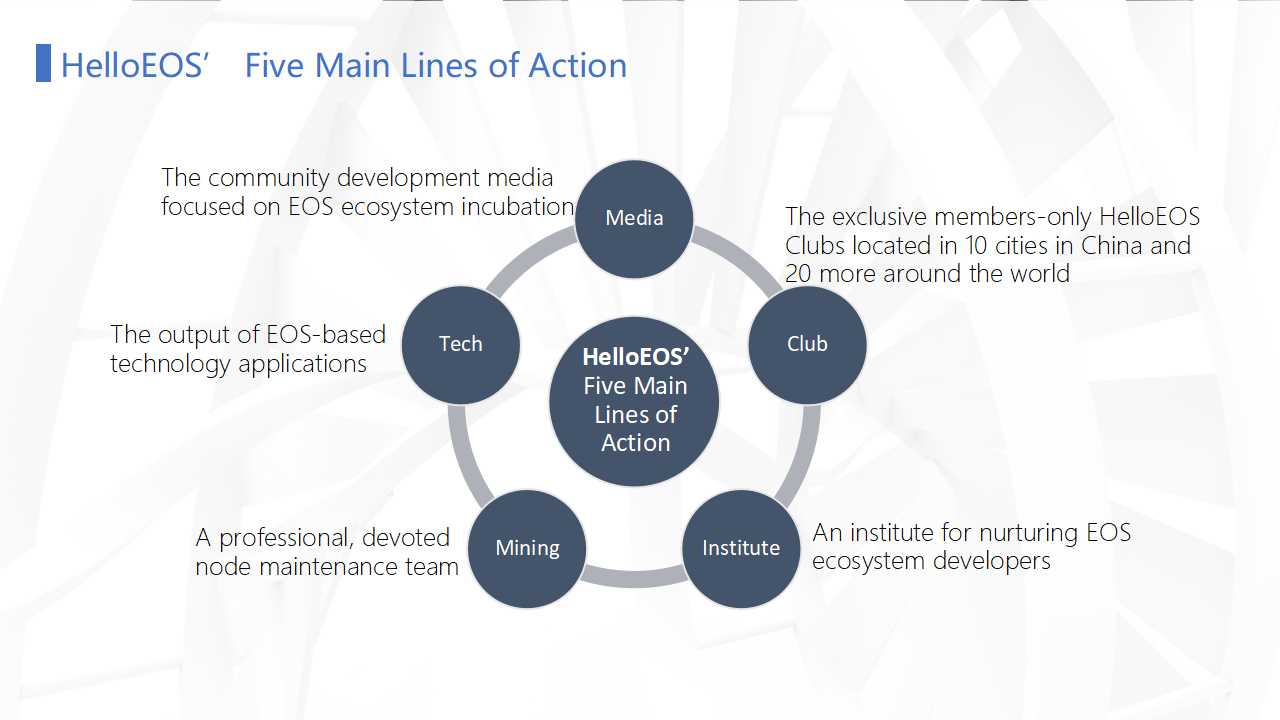 2.HelloEOS' roadmap:
May 2018, Set-up of HelloBIC Special Funds;
June 2018, Campaign for election as a block producer;
July 2018, Provision of capacity-building programmes by the EOS Ecosystem Developer Institute;
By the end of August 2018, Set-up of the community development media focused on EOS ecosystem incubation;
December 2018, Establishment of at least 20 exclusive members-only HelloEOS Clubs around the world
By the end of April 2019, Incubation of at least 10 EOS ecosystem projects;
……