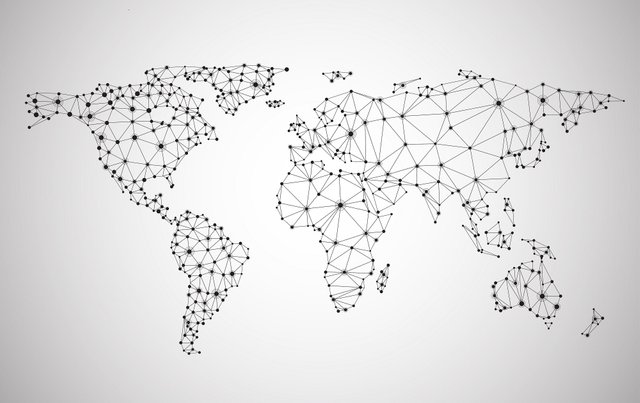 Now that we've passed that major milestone of the EOS MainNet launch, we can take a little breather and consider the many late nights and the copious amounts of coffee consumed while bonding with our fellow Block producers. There were many conference calls and telegram chats working through setup and testing the network and all the support work that's too numerous to mention. We'd like to applaud everyone for getting us this far.
But now we need to consider the critical question of "who we would vote for out of our Block producer peers?".
So when making this list, we asked ourselves:
Who has contributed in a significant way in the lead up to and during the mainnet launch?
Who do we think are a great team?
Who can actually perform the function of Block Producer with integrity?
How do I maximise geographical diversity of the teams and infrastructure to ensure the most robust EOSIO blockchain.
And now, the list of BPs we will be voting for an why!
We've made this list in no apparent order other than geographical location and first entry.
Oceania
GenerEOS (aus1genereos)
EOSphere (eosphereiobp)
Asia
EOS Asia (eosasia11111)
EOS WTZ (eoswtzeoswtz)
EOSYS (eosyskoreabp)
EOS Cannon (eoscannonchn)
EOSIO.SG (eosiosg11111)
EOS Gravity (eosisgravity)
Meet.One (eosiomeetone)
HKEOS (hkeoshkeosbp)
North America
EOS New York (eosnewyorkio)
Greymass (teamgreymass)
EOS Tribe (eostribeprod)
Liberty Block (libertyblock)
EOS Canada (eoscanadacom)
EOS CAFE (eoscafeblock)
Blocksmith (blocksmithio)
ShEOS (sheos21sheos)
Cypherglass (cypherglasss)
Europe
EOS Authority (eosauthority)
Tokenika (tokenika4eos)
Cryptolions (cryptolions1)
EOS42 (eos42freedom)
EOS Dublin (eosdublinwow)
Bitspace (bitspacenode)
eosDAC (eosdacserver)
South America
EOS Rio (eosriobrazil)
EOS Argentina (argentinaeos)
EOS Meso (eosmesodotio)
Africa
EOSIO Africa (eosafricaone)
About Us
GenerEOS is a social enterprise block producing candidate with a mission of promoting and supporting scalable and highly reliable block production whilst giving back block rewards to charities.
Based out of Sydney, Australia, GenerEOS is founded by a team of like minded blockchain enthusiasts with diverse backgrounds and a passion to make a difference in the world and fostering the spirit of generosity by giving back.
A vote for GenerEOS is a vote for charity!
Public Presence
Website: https://www.genereos.io
Twitter: https://twitter.com/genereossydney
Steem: https://steemit.com/@genereos
Telegram: https://t.me/generEOS
Reddit: https://www.reddit.com/user/GenerEOS
Github: https://github.com/generEOS
Medium: https://medium.com/@generEOS
Facebook: https://www.facebook.com/generEOS
Charity Selection Survey: https://goo.gl/forms/zLJ6QHPogUtxA6G22