GenerEOS Official Partner of the WORBLI Network!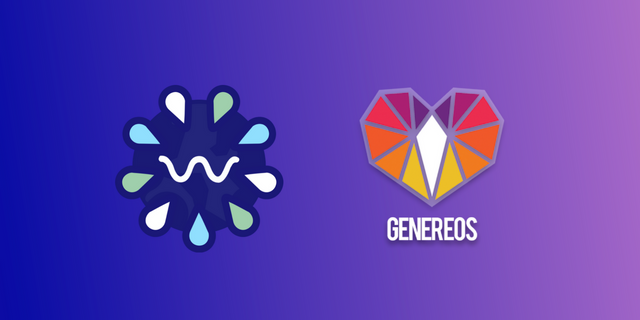 ---
GenerEOS are strong believers in Block.One and Daniel Larimer's vision of having exponential blockchains that communicate together as one.
We believe sister chains and daughter chains of the EOS mainnet are extremely important for the EOS blockchain as a whole. It is completely necessary to have EOS based Blockchains architected and designed specifically for certain industries to enable usability and mass adoption.
GenerEOS are extremely happy to be an official partner in the first edition of a sister chain - WORBLI.
GenerEOS and WORBLI go way back as one of their founding partners. We have been working on this project together for several months now and we're looking forward to continuing our relationship building out the WORBLI network globally, with the support of WORBLI's Partners and Block Producers.
We believe WORBLI and GenerEOS are a great match through our alignment of visions and philosophies. Both of our entities are dedicated to creating a new era of transparency and adoption through decentralised systems. We believe in a society where everyone around the world has access to basic financial services such as banking and insurance. WORBLI will be the impetus for this vision as users around the world will be able to quickly and easily become verified and begin accessing services. Stay tuned for some exciting announcements coming from GenerEOS and WORBLI on some upcoming projects.
For a further analysis of Side Chains please watch our Interview with Thomas Cox, WORBLI, Telos and Creatos.
WORBLI is a financial services network that will bridge the gap between distributed ledger technology and mass adoption. Users will be able to easily buy, sell and store their digital assets through a simple account, whilst having access to a myriad of financially focused decentralised applications (dapps). Enterprises and developers will benefit from an innovative, regulatory compliant framework that leverages the EOSIO software, allowing them develop and deploy dapps on the network.
Domenic Thomas CEO of WORBLI Keynote speech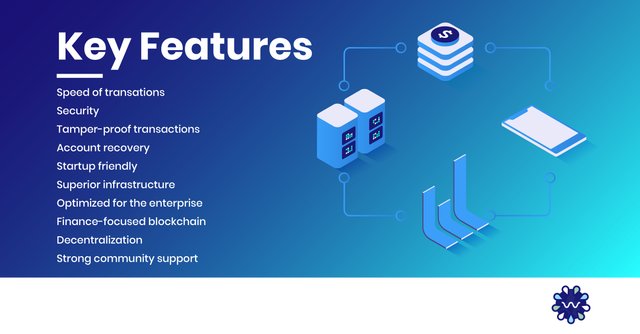 Why a Sister Chain?
The financial services industry is one of most regulated and scrutinized industries on the planet. In order for WORBLI to introduce blockchain to this sector they must adhere to strict KYC and AML regulations. To achieve this they have architected their blockchain from the ground up to be compliant to ensure adoption. Unlike the EOS Mainnet, WORBLI will commence as a centralised entity to ensure they can control regulation within their constitution and overall network. In time, WORBLI's centralised entity will become decentralised and community owned.
As we have control of our very own EOS independent blockchain, we are able to set different governance and rules compared to the main public chain
Setting this foundational layer is key to reaching a level of compliance where we can see finance giants implement these far superior technologies in which we have all envisioned since the very beginning.
How will EOS and WORBLI Work Together?
Daniel Larminer introduced Inter-blockchain communication to the EOSIO software. This is where different blockchains can transact with between one another transferring tokens and sharing contracts. WORBLI are playing a major role in rolling out this feature with the EOS Mainnet which will enable a financial layer on the EOS Mainnet opening up many options for the future of dApps.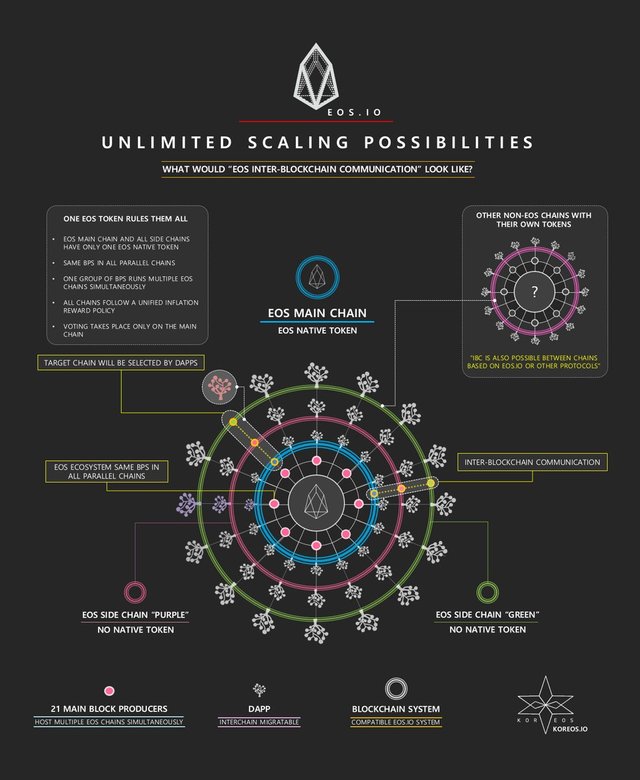 Image credit Koreos.io
The WORBLI Roadmap
WORBLI have an array of projects including Gamma bank and Peer-to-peer token transfers on the horizon. We are excited to work with the WORBLI team on some of these upcoming projects. Here is a brief overview of their roadmap. The full version can be found in their whitepaper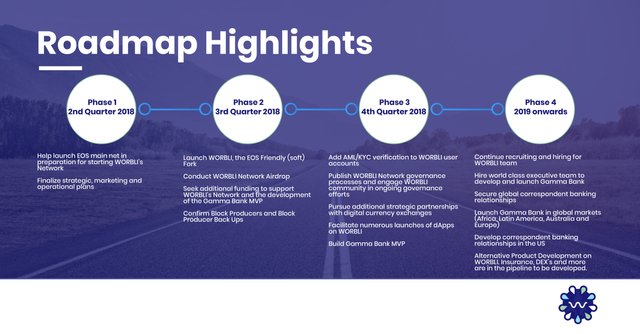 The WORBLI Airdrop and Token Distribution?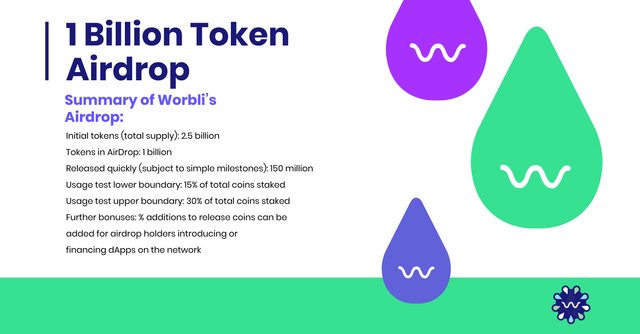 The WORBLI Billion Token Airdrop will be taking place after the network launch on the 14th September to all EOS mainnet token holders.
EOS Token holders will receive 1 WORBLI (WBI) token for every EOS token they hold (1000 EOS = 1000 WBI).
To claim the airdrop, the EOS token holder will enter their EOS public key on WORBLI's portal to access their WORBLI account and their AirDropped WBI tokens!
The Role of a Block Producer on WORBLI Network
Block Producers are the data centres, and partners in powering the WORBLI network. They will supply computing power, storage and bandwidth for the operation of the blockchain. WORBLI will be launching with 21 Block Producers and unlike the EOS Mainnet they are not voted in by the token holders. The WORBLI Block Producers are in partnership with the WORBLI Foundation and will be paid by receiving 1% of the token inflation.
Moving Forward for GenerEOS
Team GenerEOS remains completely committed to the EOS Mainnet, and deploying resources to the WORBLI project will not detract from our support for the EOS community and our Block Producer obligations. We believe it is in the best interests of the entire network to have a sister chain as powerful as WORBLI.
Learn More About WORBLI
Learn more about WORBLI by visiting their website or joining their Telegram group. As partners we are also able to assist in questions you may have about the WORBLI project.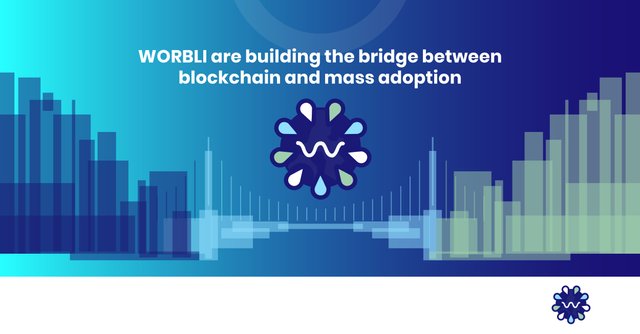 About US
GenerEOS is a social enterprise block producing candidate with a mission of promoting and supporting scalable and highly reliable block production whilst giving back block rewards to Charities and the Community.
Based out of Sydney, Australia, GenerEOS is founded by a team of like minded blockchain enthusiasts with diverse backgrounds and a passion to make a difference in the world and fostering the spirit of generosity by giving back.
GenerEOS: The Future of Giving
Public Presence
Website: https://www.genereos.io
Twitter: https://twitter.com/genereossydney
Steem: https://steemit.com/@genereos
Telegram: https://t.me/generEOS
Reddit: https://www.reddit.com/user/GenerEOS
Github: https://github.com/generEOS
Medium: https://medium.com/@generEOS
Facebook: https://www.facebook.com/generEOS