EOS mainnet launch countdown replay
EOS mainnet launch countdown replay. This is the exact moment when the EOS mainnet goes live, today June 2, 2018 at 4:00 PM CST
This marks the end of the longest running ICO in history (1 year). This video shows the precise moment when EOS Countdown shows that the main net has gone live and the process to lock the Ethereum tokens has began.
Welcome to the future!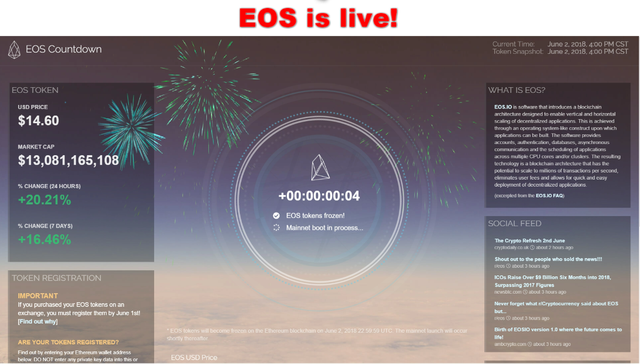 What do you think about EOS?