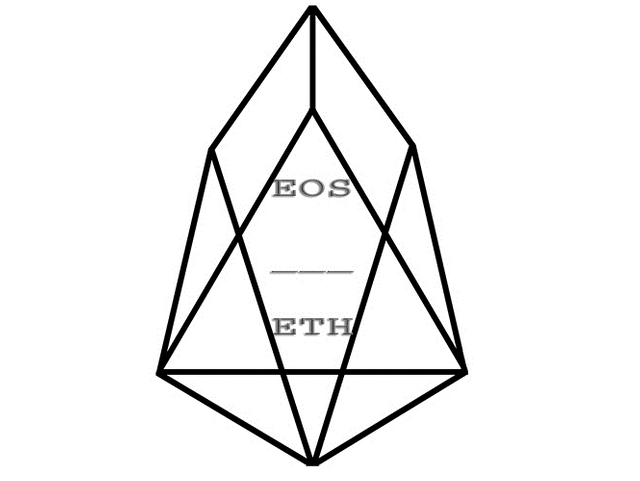 I am part of(probably) an odd percentage of Blockchain / Bitcoin Enthusiasts who first really got into Ethereum over Bitcoin. I understood and knew what Bitcoin was, but it was Ethereum that really pulled me into this space.
---
That being said, there's even more reason for me to be pulled towards EOS over Ethereum.
First off, I am not technically illiterate. I work in IT but I do not have a programming background. More so a healthy knowledge of Windows based troubleshooting. AKA google.
Ethereum to this day has always seemed to be a proof of concept more than anything. Probably why I got into the UBIQ token because ETH has always seemed like scaling or metropolis or whatever comes next has been a big barrier with it taking off as something other than proof of concept.
Then comes EOS and I can't help but be intrigued and excited for how they bridge the gap once again. With steemit, it was blockchain to layman, and with EOS - blockchain to business... and so much more.
I initially had so many questions about EOS and have a vast amount of tabs and bookmarks to read through for days. But 1 important thing Dan himself addressed and it got me really excited. Because it was one of the things that got me exited for Ethereum. Seeing the active deployment and update of current Dapps in the works. When I came across Ethereum's State of Dapps I went from being sincerely interested in blockchain technology to this is the future NOW.


get ready when EOS publishes one of these https://dapps.ethercasts.com/
---
I lay in bed at night nowadays thinking about blockchain technologies as a whole nowadays. Not that I am anything more than an enthusiast but it is also because I want to capitalize on the money that can be made.
Even last night I'm laying in bed thinking, "so how can I justify the current price of EOS knowing this investment opportunity is taking place over a year, and at current price I'd be investing into it at an unrealized 1.7 billion $ market cap.
But then I realized Ethereum almost hit 40 billion a couple weeks back. If EOS is a "next gen blockchain, no fees, delegated proof of stake, 1billion max supply + ~5% inflation, scalability, etc" (just some buzzwords associated with it) Then sometimes that's all a speculative investor needs to hear.
---
now for my bullish, TL;DR "if, then" statement
If Ethereum can not only survive the DAO Fork, mulitple hacks, ddos attacks, ICO bonanza, questionable roadmap in terms of timeframe, etc etc..
Then EOS can THRIVE. And I really think the investors and funds piling into it right now are well aware of that.
---
Plus, some may have issues with Dan how he moves from project to project, he does, but it seems for the most part to be bigger and better things. However you can't say he doesn't deliver. And even when it's all said and done, Say Bitshares and Steemit migrate in some way over to EOS... What then?
There is an odd and synchronistic part II to this story, but I think I'll save that for a later date as I'm going to be filming a youtube video on it to do it and EOS more justice.