EOS Volga - EOS Block Producer Candidate
EOS Volga would like to officially present ourselves to the EOS community as EOS Block Producer Candidate. In this post, we cover all 7 block producer's checkmark criteria stated by EOS GO for further consideration.
Public Presence:
Official website: https://eosvolga.one/
Email: [email protected]
GitHub: https://github.com/russiaeos
Telegram: https://t.me/eosvolga
Links to the following ID information
Official block producer candidate name: EOS Volga
Location of company headquarters: Moscow, Russia
Expected location of servers: Moscow, Russia
Type of servers: Bare metal and cloud servers
TEAM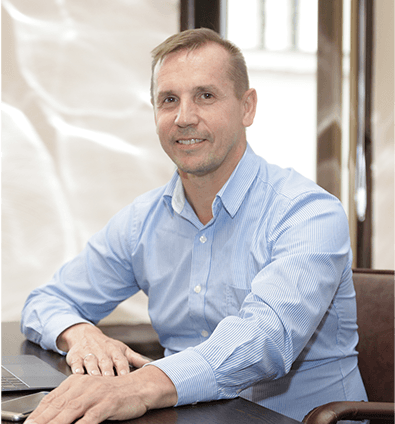 Viсtor Nasochevsky
Founder, an entrepreneur with more than 25 years of career in banking, fintech projects and payment systems (ex- IT Director of a large private Bank, founder and ex-CEO of a multibank payment system Rapida with 200+ participating banks).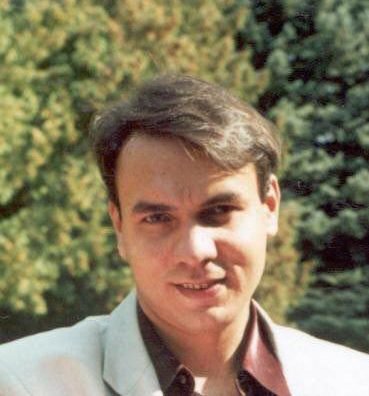 Anton Martynov
Co-founder, CTO with a science degree in software development and extensive experience in IT project management.
Alex Nasochevsky
Co-founder, administrative director, an entrepreneur in the field of mobile services and applications development.
Estimate of technical specifications
EOS Volga understands the responsibility that falls onto block producer's shoulders, that is why the team came up with a setup that covers all the needs of EOS blockchain. It starts with Dedicated Root Server EX40-SSD on Intel® Core™ i7-4770 Quad-Core Haswell, 32 GB DDR3 RAM, 2 x 240 GB 6 Gb/s SSD (Software-RAID 1), and 1 Gbit/s bandwidth.
This setup will allow to run the block production on a fairly high level and eliminate any issues that might show up. In addition, EOS Volga holds 2 same servers for the back-up, so the system will work to its full potential without any issues or delays.
Scaling plan
Right now, EOS Volga is planning to start with initial setup. In the nearest future, the company will have a chance to successfully migrate to bare metal servers. Since there is a worry about political pressure on cloud server platforms, EOS Volga sees bare metal servers as a better solution regarding this issue.
Community benefit
The team of EOS Volga consists of highly supportive individuals that do believe in EOS. Each member is striving to make this project great. The company is going to focus on sharing the idea to the public through social media, traditional media, and offline meetups and workshops to explain that using EOS is easy, secure, and convenient.
Aside from community initiatives, EOS Volga is going to create a number of EOS DApps. We have an absolute possibility to begin the development in the near future. Our EOS projects would be concentrated on decentralized applications for small and medium-size business focusing on customer-related operations.
Block Producer Candidate Roadmap
EOS Volga has built a roadmap that will clearly explain each phase of development as an EOS Block Producer.
Phase1:
During the first phase, EOS Volga has successfully negotiated with server provider and it will start the following setup:
Dedicated Root Server EX40-SSD
Intel® Core™ i7-4770 Quad-Core Haswell
32 GB DDR3 RAM
2 x 240 GB 6 Gb/s SSD (Software-RAID 1)
1 Gbit/s bandwidth
Aside from that, our team has started negotiation with potential developers to decide on potential DApps development.
Phase 2:
During the second phase, EOS Volga is going to create the chosen DApps, test them, and show to the world. When the company will have those applications, it is possible to start a round of meetups and workshops on EOS DApp development and show people what is the best way to use EOS blockchain and what are the potential benefits of this ecosystem.
Phase 3:
Will consist of analyzing previous work done. Implement any upgrades and optimizations, if applicable. Initiate collaborations with other BPs to strengthen developing potential and focus on popularizing EOS among newcomers. By the end of this phase, EOS Volga is going to start a migration to fully bare metal servers with potential location in Moscow, Russia
Each phase shows an approximate one month period. In the future, to learn more about EOS Volga works, projects and plans, it is better to follow us on social media or check our website periodically. Everything will be posted on those channels.
Position on Dividends
EOS Volga is a team of EOS supporters. The key element of this project is transparency. Our company believes in this and we want to be chosen by the community for our deeds, our support, and our beliefs.
EOS Volga states that dividends and any other monetary rewards will not be committed by the company to the voters.
Website: https://eosvolga.one/
Steemit: https://steemit.com/@eosvolgaone
Twitter https://twitter.com/eosvolgabpru