EOSVibes and EOSDublin: EOS Meetup Recap + Pictures
@EOSVibes, a Dapp Developing EOS Block Producer Candidate, partnered with @EOSDublin a fellow EOS Block Producer candidate and The Blockchain Association of Ireland on Thursday just gone to host one of, if not thee, largest EOS meetup to ever happen on Irish shores. And wow did we have fun!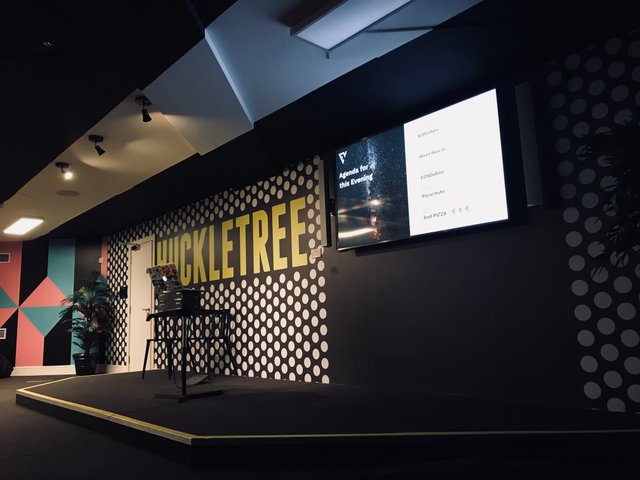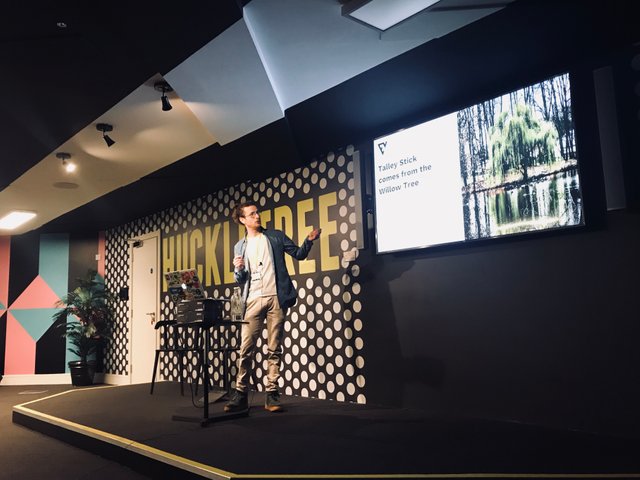 We were also delighted to welcome Marcin from @Tokenika and his partner to attend. @Tokenika are a fellow EOS BPC from Poland who are working on incredible projects like EOSFactory (Marcin is second from the left)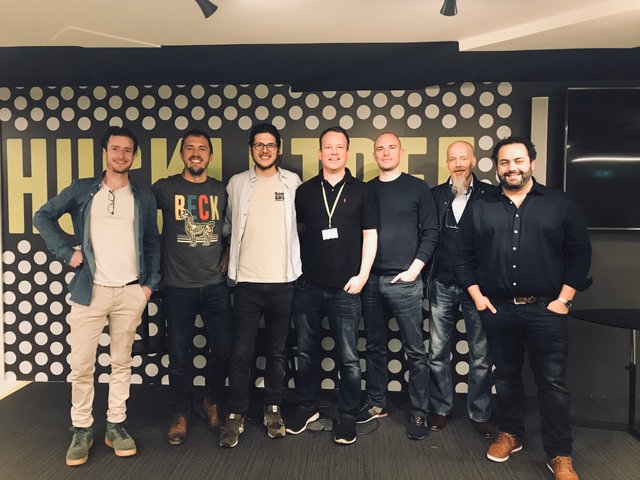 The general excitement in the room before, during and after the presentation was extraordinary.
Everybody was engaged to listen and learn and the plethora of questions at the end about EOS, @EOSVibes + @HireVibes, @EOSDublin + @Parachute from the meetup attendees; further validated that EOS is capturing the imagination of a lot of people.
The beautiful thing about a new decentralised, borderless technology like EOS is that it's use case can interact with and facilitate virtually every business and industry on Earth today, and therefore it is attracting amazing and interesting people from all walks of life.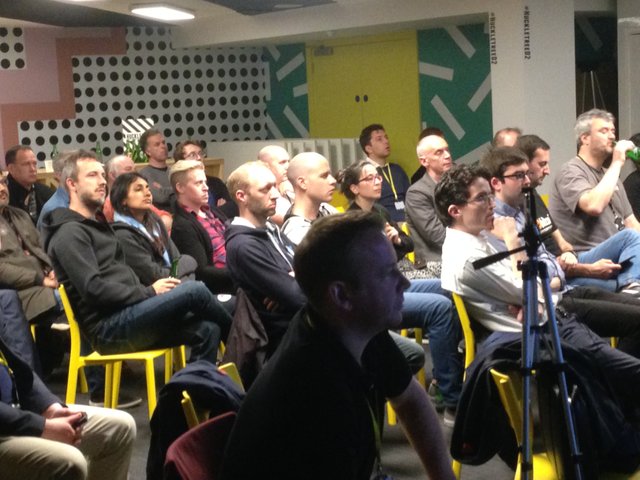 We had a chance to network afterwards over some Pizza and we got to know some of the attendees a little better.
Among the participants was Yoshi, a delightful Software Engineer that is passionate about educating women on blockchain technology and all people in general Check out her Women in Blockchain Meetup page This of course aligned strongly with EOSVibes mission to develop Dapps in the areas of Energy, Education and Property.
Also in attendance was a charismatic sand sculpturer who is also a fellow Steemian @ammonite :) There was a real-estate entrepreneur looking to build on EOS, David from @daithilifereport and many other interesting people.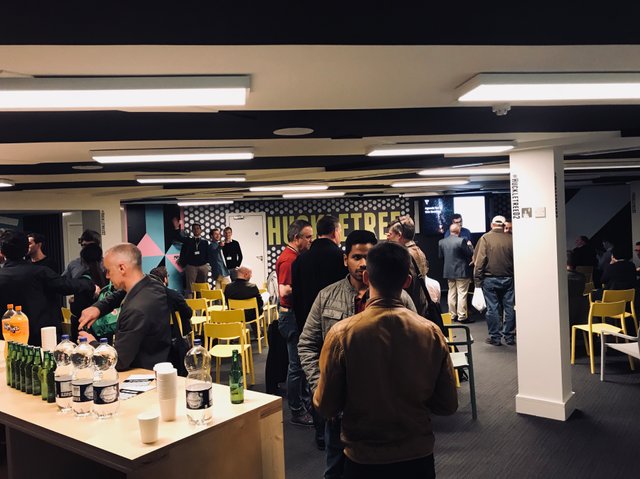 We also had Tom in attendance, the founder of a Creative colony called Baby Forest which is like a fledgling community for creatives and artists from all over the world. Tom is a mega EOS enthusiast if there ever was one. He had with him small metal Chestahedrons that spinned like crazy once rotated. Tom also showed us impressive pictures of a giant Chestahedron that he and a team of people had welded and erected in the middle of mystical forest in beautiful west County Cork just last week! Tom and his team used geomancy techniques and water divining to locate Ley lines within the earth which enabled them to find:
The best energetic location in the whole forest to place the giant spinning Chestahedron!
As you can imagine, this was of big interest to the team behind @EOSVibes and @HireVibes! Tom and his team were truly inspirational and their enthusiasm for the EOS blockchain was infectious. He was so happy to meet us all that he invited everyone to attend a Creative event in the infamous Cork forest next month!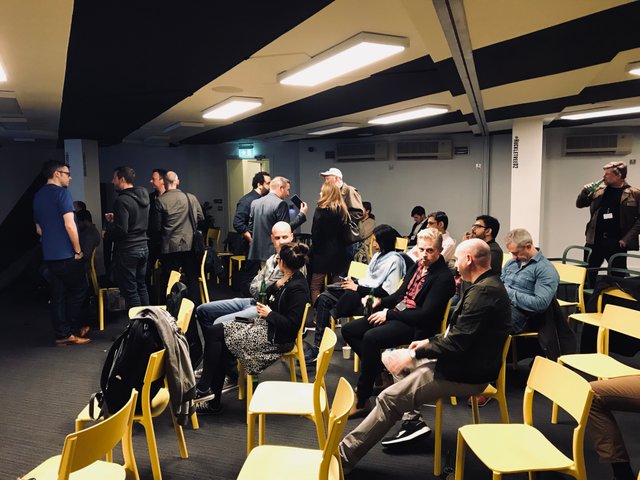 With that, we had many inquisitive software engineers also in attendance and we, the hosts, were very impressed at the level of technical questions coming from the crowd. Thankfully we had Kyle @TheAwakenment there and Sam and Sharif from EOSDublin to answer the really tough and technical questions.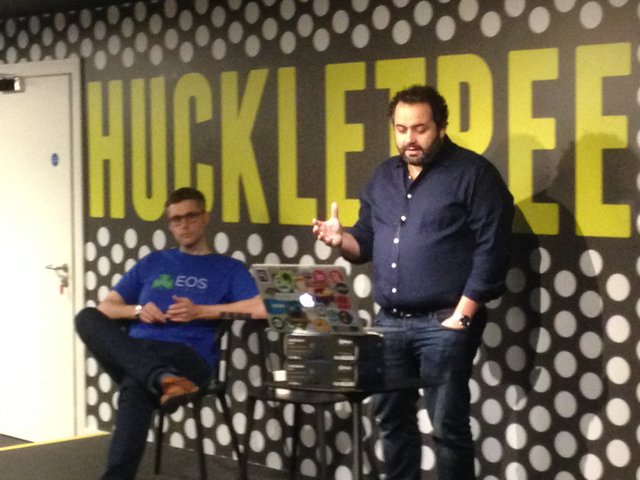 Overall, the sentiment for EOS and what EOSVibes are doing with our first Dapp HireVibes was overwhelmingly positive. We had many talented professionals present and it was wonderful to hear their excitement for HireVibes Dapp to launch so they can use this product.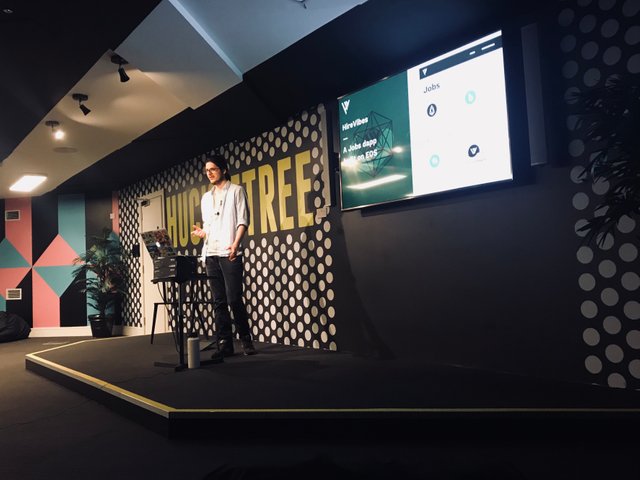 Here is selection of some more pictures shot at the meetup on Thursday night in Dublin City centre. We hope you enjoy the pictures. EOSVibes Strategy Lead Kyle @theawakenment will be posting a video of this event soon so the global EOS community can enjoy it.
Go EOS!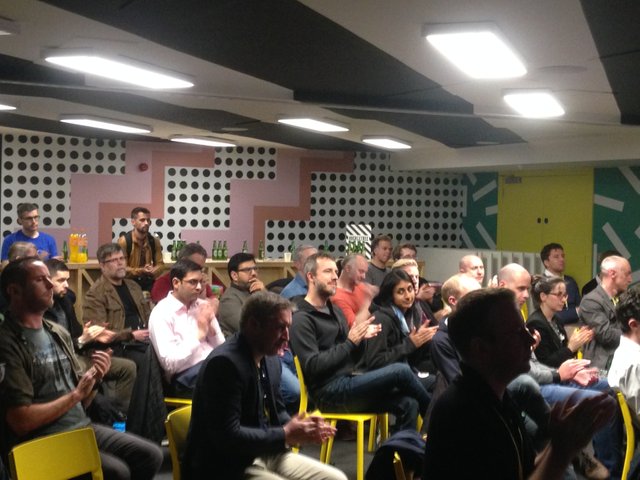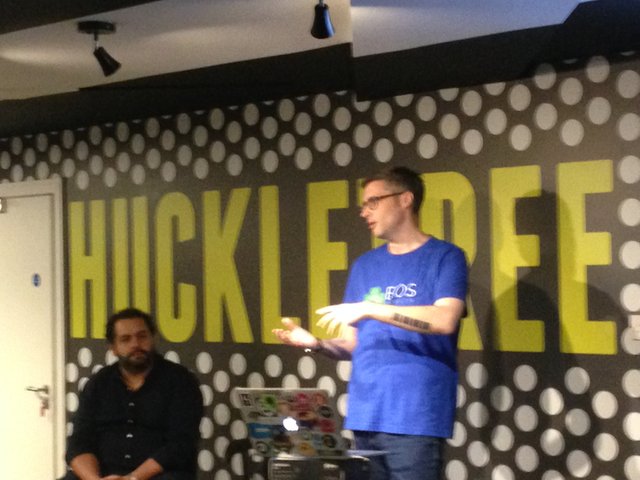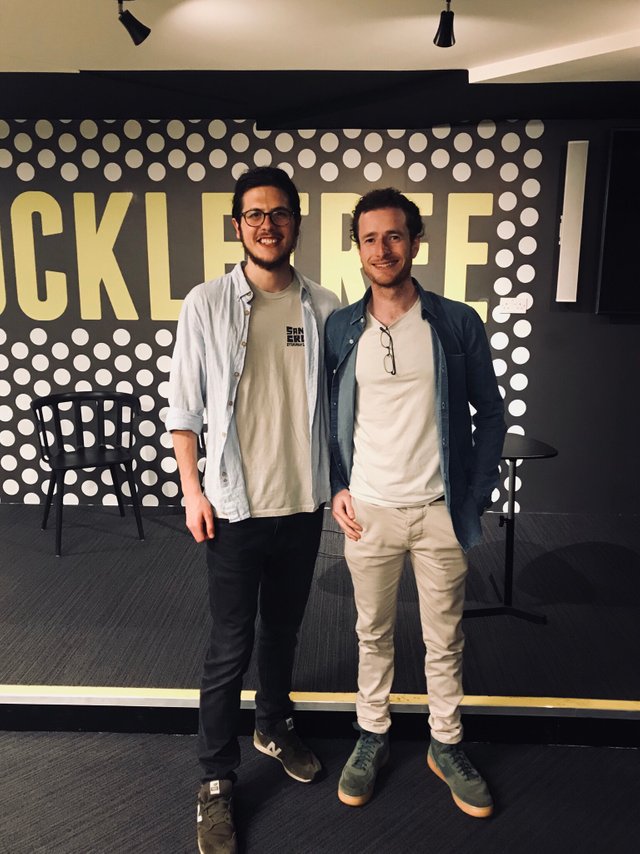 Twitter: https://twitter.com/eosvibes_bp
Website: https://www.eosvibes.io/